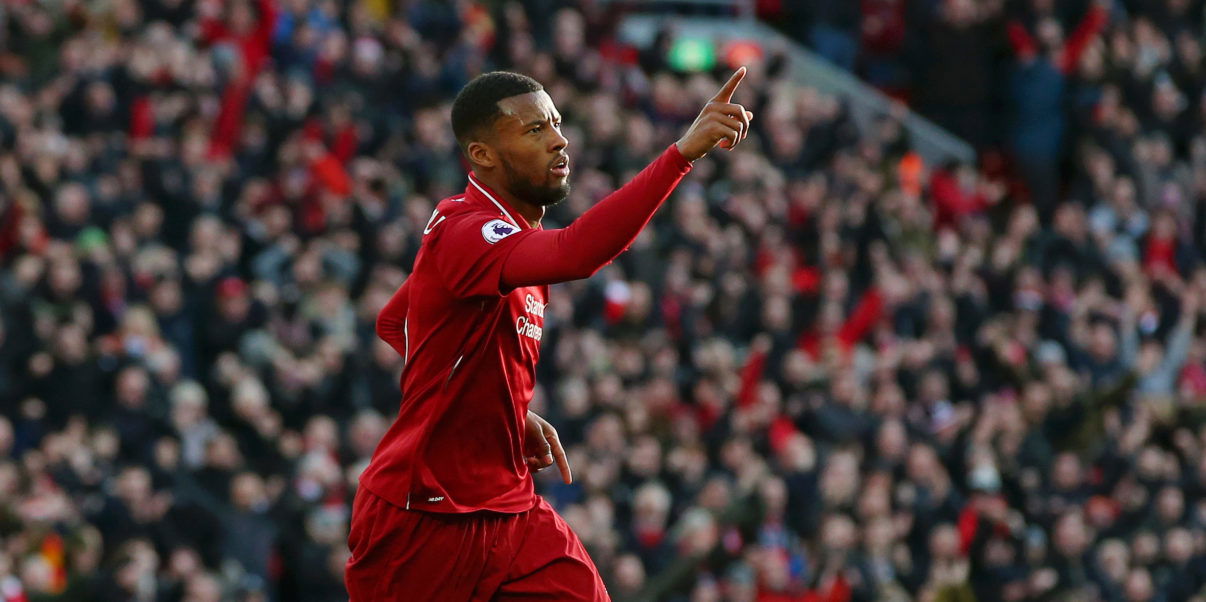 Fans rave about performance of Georginio Wijnaldum
Players and fans alike have heaped the praise on Liverpool midfielder  Georginio Wijnaldum after the midfielder's performance in the Reds 3-0 win over Bournemouth.
Wijnaldum, who has been out for the last two weeks returned to the fray with a goal and playing a starring role in manager Jurgen Klopp's midfield trio.
As reported by the Metro, Liverpool midfielder James Milner gave his thoughts on Liverpool's recent performance and just how good the Dutchman was.
Some of the play was mesmerising. We could have scored more. We're very lucky with squad we have, the movement, link-up and understanding. It's been a tough few weeks with players injured and ill. Georginio Wijnaldum was nowhere to be seen yesterday and then he produces a performance like that.
His performance after two weeks out of action was a welcome sight for Liverpool fans who took to Twitter to praise the midfielder.
Twitter: Georginio Wijnaldum is still one of the most underrated players in the premier league. (@afclyle)
Twitter: Dutch midfielder Georginio Wijnaldum is rarely the headline grabber for Liverpool but a special goal and an outstan… https://t.co/QeXKswQN1C (@CitaWertz)
Twitter: There could not have been a more welcome sight on the Liverpool fixture list than a home clash with Bournemouth fol… https://t.co/wB3MEgVtSu (@snb188)
Twitter: RT @jomo_leakey: Give credit where credit is due,

That goal by Georginio wijnaldum was well taken, anyway watch the full. Highlights

Li… (@sunsbrat)
Twitter: Slowly but surely you're all gonna start to realize the qualities of Georginio Wijnaldum. #GW5 (@jaisal_97)
Scoring what is only his second goal this season the Dutchman has been pivotal to the Reds title charge, and even with the likes of Summer signings Fabinho and Naby Keita to contend with Liverpool's resident Mr.Consistent continues to perform.
---