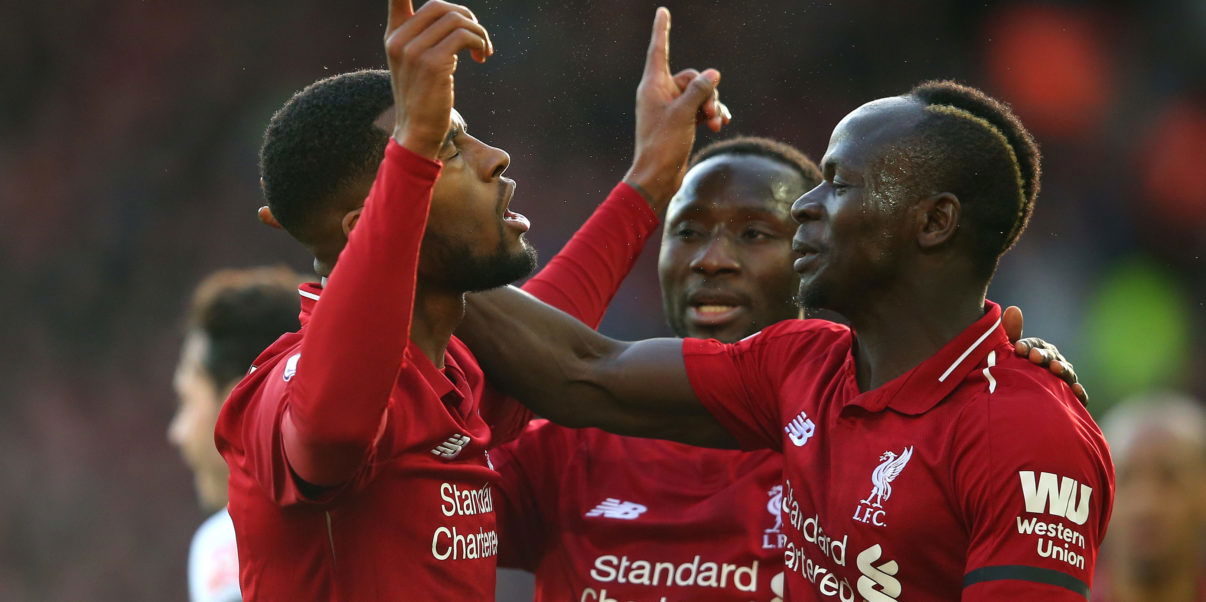 Back on Track – How the win over Bournemouth could be a huge factor come May
Many years down the line, Liverpool's 3-0 home win against Eddies Howe's Bournemouth may not join the illustrious list of famous Anfield matches, however, if Liverpool do go onto win the title come May, many may see this as a huge turning point for Jurgens Klopp's men.
What Liverpool had to, for themselves and for the title race, was come out with an emphatic win and silence any critics who in recent weeks have seen them as 'bottlers', or falling short, and that is exactly what happened.
Sadio Mane, with his fourth goal in as many games, is now at this moment, Liverpool's main man. They need their front three firing at different stages of the season, and this post-New Year period, is certainly the Senegalese star's time.
What was key for Liverpool to display such a high-quality performance was the dynamic midfield three of Gini Wijnaldum, Fabinho and Naby Keita.
At the London Stadium last Monday, Liverpool lacked creativity and a connection between midfield and attack, but with such an attack-minded and forward-thinking midfield three against Bournemouth, Liverpool's forwards were able to get on the ball so much mor quickly. The third goal, scored by Mohammed Salah, proves just how effective this connection was.
In the space of seconds, Keita found Roberto Firmino who in turn assisted the Egyptian. It was the type of goal that Liverpool fans saw so many times last season; quick, instinctive and ruthless.
In the 55th minute, Bournemouth centre back Nathan Ake was under huge pressure from Firmino and Mane, and simply hoofed the ball into the Main Stand. In turn, all four corners of the ground stood and cheered, it was  Klopp's heavy metal football at its finest, and it sent a message to Manchester City, highlighting just what this team is capable off.
The month of January has only emphasised the rollercoaster ride of the title race, but with 12 games to go, Liverpool showed against Bournemouth that they are a side that have learned from recent mistakes and most importantly, a team that are coming back into form at the most pivotal of times.
---