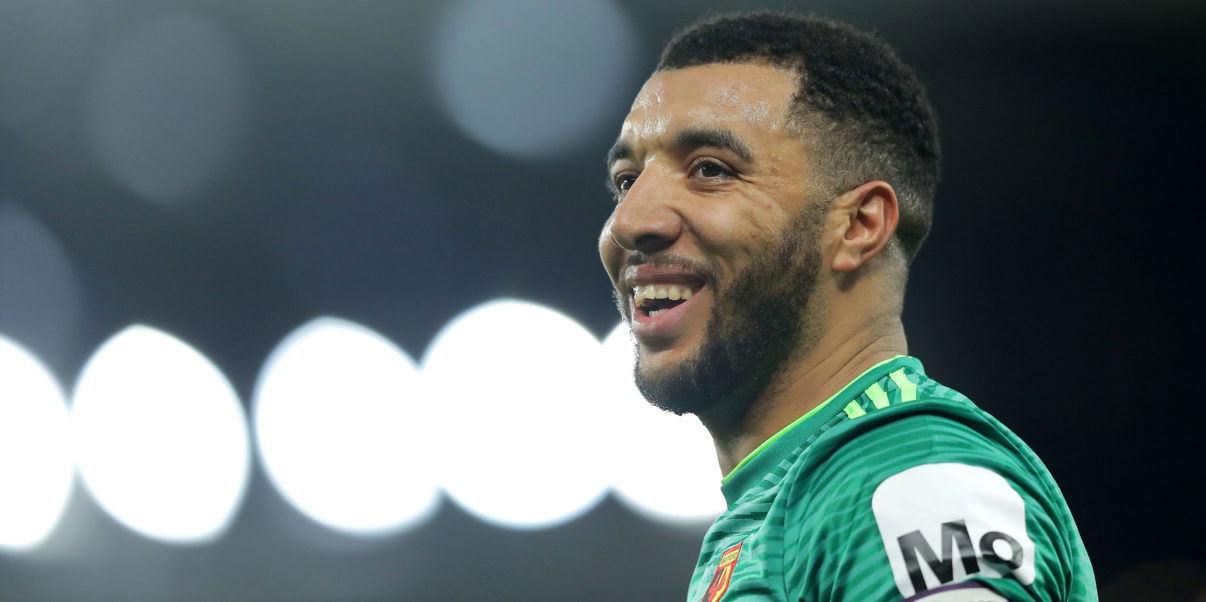 View From The Opposition: Watford (H)
After a rather disappointing 0-0 draw to bitter rivals Manchester United, Liverpool will be back at Anfield to try to get back on track against Watford this evening.
This match is sandwiched in between two massive games for the Reds. Manchester United and Everton next weekend means this could be a season-defining week, making Watford a must win clash.
The visitors are enjoying a fantastic season under Javi Gracia. Currently sitting in seventh place, the Hornets will be in great spirits after just battering Cardiff City 5-1, with Gerard Deulofeu scoring a hattrick.
I spoke to @RookeryMike to see get his thoughts as Watford prepare to come to Anfield.
1. On the outside looking in, this had been a great season for Watford as they currently sit in 7th. How have you assessed the season so far?
With eleven games of the season left, Watford are challenging for Europe and are in the Quarter Finals of the FA Cup. It's very, very difficult to be anything other than delighted and excited about the season so far. The Hornets look a completely different proposition to the past three seasons in the Premier League, each of which has seen a slump in form after Christmas. This hasn't been the case this time around, with Javi Gracia forging a side that is incredibly difficult to beat. It could be argued that the season could have been even better; Watford spurned a number of opportunities to pick up points earlier in the year, but that would be nitpicking. It's shaping up to be a superb season at Vicarage Road.
2. Marco Silva had a good time last season but Javi Gracia has taken the side up a level. How do you rate the managers time at Watford so far?
There can be no question that Watford have an incredibly talented squad; arguably the club's best ever, but it has taken Javi Gracia to knit them together and to deliver a team that's able to deliver consistent performances and results. Off the pitch, he is approachable, warm and friendly making him a huge hit with fans, while his attention to detail and attitude on the training ground has clearly won him the respect and support of the playing staff. Watford is a club united and a huge amount of credit for this has to go to Gracia.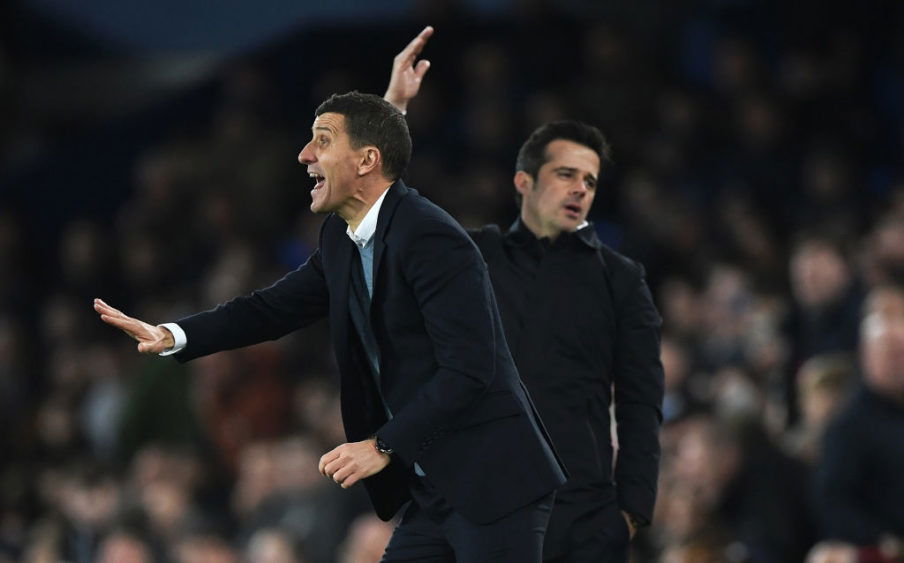 3. Many people thought the departure of Marco Silva and star player Richardson made Watford relegation favourites before the season started. So how has this team gone from that to sitting in 7th?
The reality was that under Marco Silva, Watford were sliding into real relegation danger last season. His departure, far from being a negative, was absolutely essential. I don't think you'll find a Watford supporter on the planet that felt his departure would do anything other than enhance the Hornets chances this season. Richarlison remains something of a curate's egg – his initial performances at Vicarage Road were mind-blowing and it was these showings that no doubt tempted Everton to part with a fee that could rise to £50 million. By the end of the season, however, he was cutting a forlorn figure, either being substituted or being named on the bench. In short, the loss of these two may have seemed to outsiders like bad news – the reality was very different.
The difference this year has been the resilience and togetherness that Javi Gracia has bought to the club. In previous seasons Watford were found wanting when the going got tough; that simply isn't the case this time.

4. What is the mood amongst the fan base going into this game?
Excitement. There's clearly a long way to go, but being in a decent league position and the FA Cup Quarter Final is putting a smile on everyone's face. Of course, we're realistic though. Watford's next two away games are at Anfield and the Etihad and even the most optimistic of followers would struggle to envisage getting anything from either fixture, but the beauty of our position is that, in truth, it's the performance that matters in these games and not necessarily the result. The pressure is off in matches like this and although our recent trips to Anfield have been borderline humiliating, there's a feeling that we're just going to enjoy ourselves – whatever happens!

5. What are Watford's greatest strengths and weaknesses?
Watford can look a bit shaky defensively and it's this that gives me cause for concern ahead of the trip to Anfield. Liverpool have an extraordinary array of attacking talent and any slips by the Hornets' backline are likely to be punished. Watford have also been guilty of being profligate with their attacking opportunities and if they are to be in with the slightest chance of getting anything at Anfield, they will have to take the chances they create.
The midfield area is consistently strong with Doucoure and Capoue forming a formidable central midfield pairing, ably supported by the brilliant Will Hughes. If Watford can get a foothold in midfield, this will give them the best chance of being competitive.

6. Who has been Watford's best player so far this season? And who has been the worst?
If Ben Foster doesn't win player of the season, I'll be shocked. He's been incredible since returning to the club and has kept Watford in numerous games. Foster has been a stupendous signing for the Hornets. Notable mentions must also go to left back Jose Holebas (the Greek international misses the trip to Anfield through suspension) and midfielder Etienne Capoue; both who are both enjoying their best season in a Watford shirt.
As for the worst, I'm going to give that one a swerve. It's my firm belief that everyone in this Watford squad has contributed, it's been a genuine team effort and it would be wrong to single anyone out as not performing.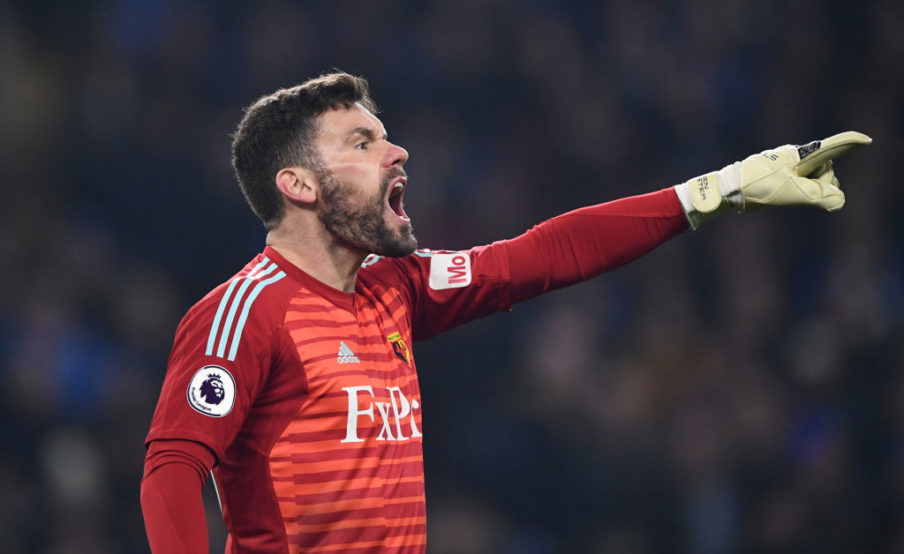 7. It'll be a tough task to get anything from Anfield, but is there anywhere where you feel that Watford can hurt Liverpool?
This Watford side have a number of admirable traits. They are pretty tough and keep going until the end, so if Liverpool are to be victorious, they will definitely have to earn it. They also tend to carve out chances regardless of opposition, so if they can take one of these then there may be a glimmer of hope. In Deulofeu and Pereyra, Watford have players that, on their day, are capable of giving the best defenders a torrid time, so if they play to their potential it could be interesting. I've already mentioned the midfield and Abdoulaye Doucoure, in particular, can be a nightmare to play against.
8. How do you rate this Liverpool side?
Jurgen Klopp appears to have cobbled together something resembling a vaguely decent side, doesn't he!?
The defensive issues have been well and truly solved with Virgil van Dijk cementing his reputation as one of the best players in the world. He's an extraordinary player, one I love watching, and his confidence and assuredness seems to have spread throughout the side. The Reds strike me as a tougher opponent this year, perhaps not quite as fluid and fluent as they were at times last season, but tough to beat, resilient and well organised.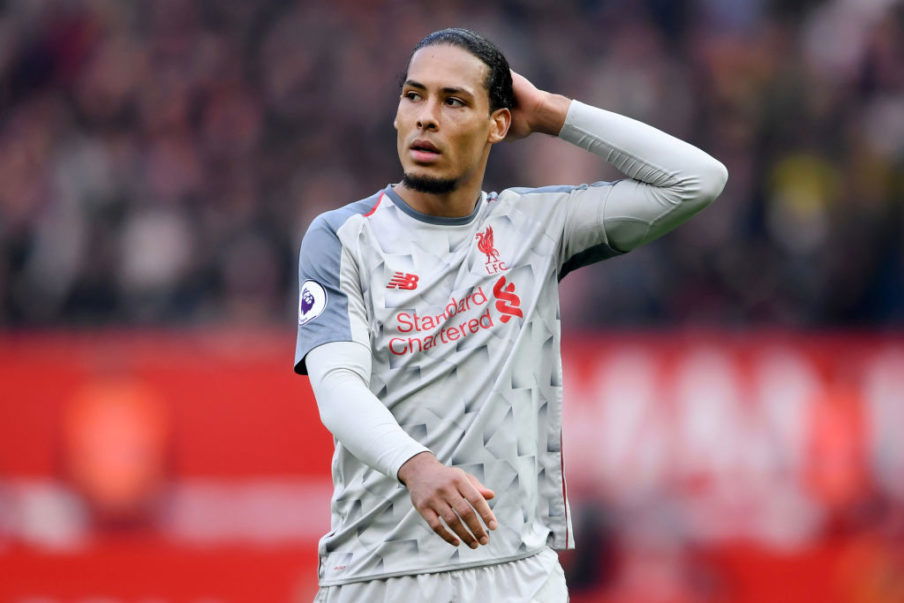 Their performance at Vicarage Road summed them up well, I thought. The 3-0 win was achieved with the minimum of fuss; Watford didn't play particularly badly, they were just kept at arm's length for the duration and were efficiently dealt with. Not a game that will live long in the memory for either set of fans, but exactly the sort of performance needed if a team is going to challenge. I've been really impressed with Liverpool; they feel like a different, tougher, more resilient proposition this season.

9. Who worries you the most from Liverpool?
Liverpool offer threats from everywhere don't they! Van Dijk is a huge danger at set pieces, while Andy Robertson is brilliant – I think he could turn out to be one of the best Premier League signings – the way he gets forward and delivers consistently quality balls is a joy to behold.
Firmino looks to be missing this one, but in Salah and Mané there are two players who can change the game; both incredibly talented and ruthless. The Watford defence are undeniably in for a tough, tough evening. I wish them well!
10. How do you see Javi Gracia lining up his men?
GK Ben Foster
RB Daryl Janmaat
CB Adrian Mariappa
CB Craig Cathcart
LB Adam Masina
MF Will Hughes
MF Abdoulaye Doucoure
MF Etienne Capoue
MF Roberto Pereyra
ST Gerard Deulofeu
ST Troy Deeney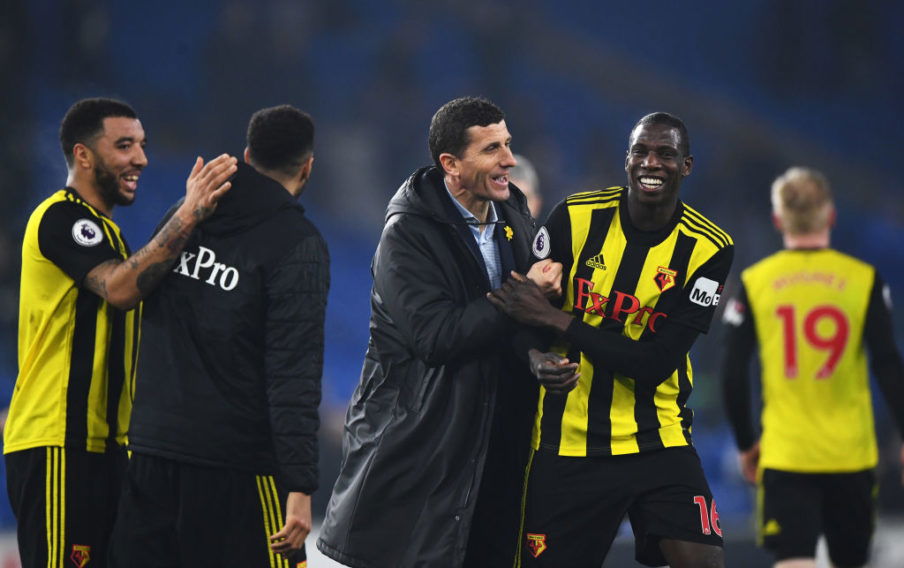 11. How do you see this match playing out?
Watford simply need to try and stay in the game. If they concede early, it could be another Anfield night to forget for the travelling fans. However, if Gracia's men can frustrate Liverpool, the crowd could get restless – this is definitely a game that the Reds will be expected to win – and this may give the Hornets a bit of confidence. It's a tough one to call; Watford definitely have the talent to compete with the best, but the entire team will have to be at 100% to make this a contest. If Liverpool score early then it will probably end up being one-sided, but the longer Watford can keep their hosts at bay, the more there is a chance of a shock result. I'm not putting any money on that outcome, though!

---
Liverpool's last five results against Watford
Watford 0-3 Liverpool - 24th November 2018
Watford held Liverpool in the first half of this Vicarage Road clash but Mohamed Salah's 67th-minute goal opened the scoring. A brilliant free-kick from Trent Alexander-Arnold made it 2-0, before Roberto Firmino made it 3-0 in the final minute.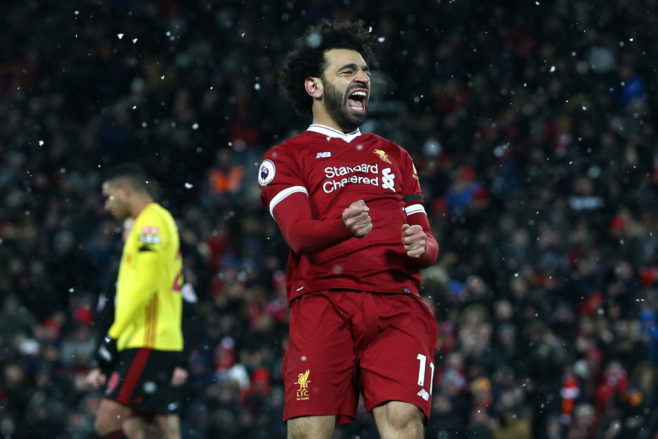 Liverpool 5-0 Watford - 17th March 2018
Mohamed Salah was the star of the show in the snow at Anfield. The Egyptian scored four goals and assisted the other for Firmino as Liverpool warmed up a freezing cold crowd with a brilliant display.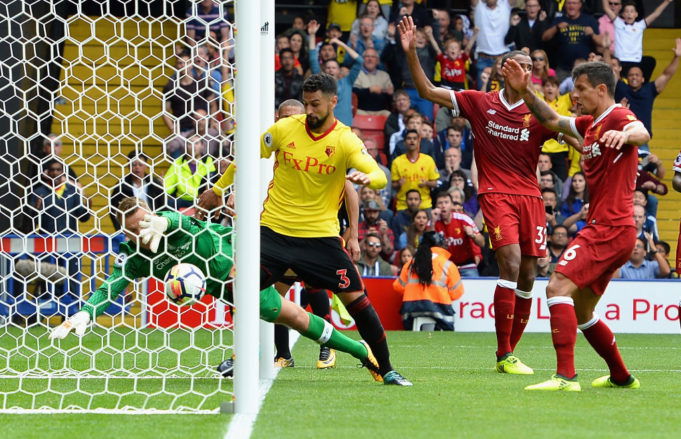 Watford 3-3 Liverpool - 12th August 2017
Liverpool twice trailed at Vicarage Road on the opening day of the 2017/18 season, but Sadio Mane and Firmino got Liverpool level on two occasions. Mo Salah (on debut) put the Reds ahead with 30 minutes to go but an injury time goal from Miguel Britos meant each side earned a point.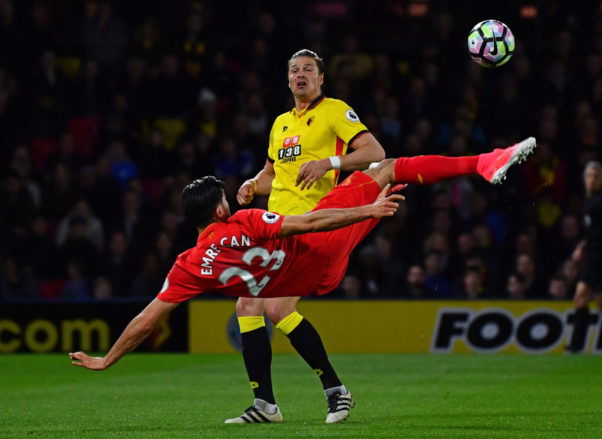 Watford 0-1 Liverpool - 1st May 2017
A moment of pure genius from Emre Can was enough to earn Liverpool three valuable points in their chase for a top four finish. The German scored an amazing overhead kick in the 45th minute and that goal was enough to separate the two teams.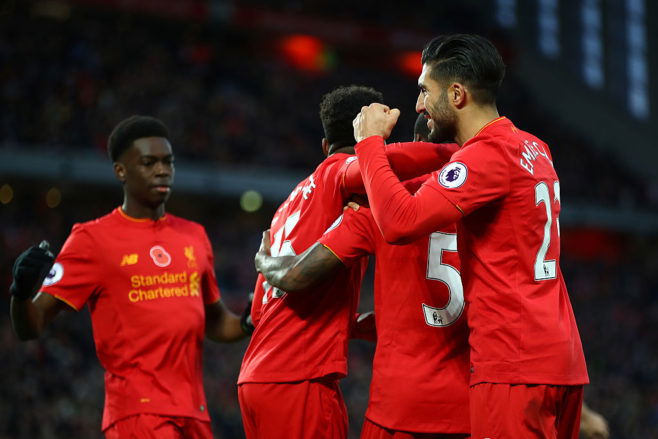 Liverpool 6-1 Watford - 6th November 2016
Gini Wijnaldum scored his first Liverpool goal as the Reds ran riot at Anfield in November 2016. Mane (2), Philippe Coutinho, Can and Firmino got the other goals.
---