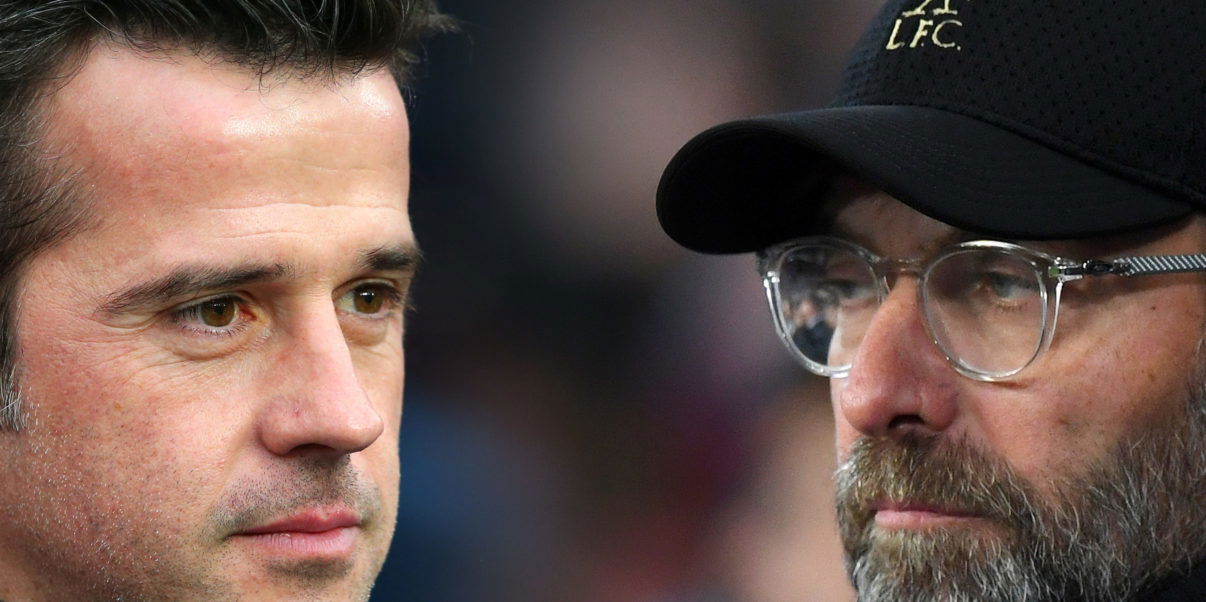 Opposition View: Everton (A)
Its that time of the year again. The day that Liverpool and Everton fans circle on their calendars when the fixture list is announced. It's derby day.
Everton will be looking to avenge their heartbreaking loss at Anfield in December via a Divock Origi 96th minute winner, while Liverpool will look to continue their title charge after comprehensively dispatching Watford 5-0.
I spoke to Andy Costigan from GrandOldTeam.com to get his view as Everton prepare to host Liverpool on Sunday.
This is always an exciting time for both clubs. What is the feeling amongst the fan base as Derby day approaches closer? 
Obviously, the red side of the city is in much more buoyant mood right now than the blue side, but Evertonians are both realistic and excited about Sunday's game. The realistic viewpoint is that whilst 5 of the last 6 Goodison 'derbies' have ended in draws, the current Liverpool team is loaded with offensive weapons who could give our somewhat beleaguered defence something of a mauling. Robertson and Alexander-Arnold are a genuine concern with their ability to overlap and cross while the striking attributes of Firmino, Mane and Salah need no introduction. On paper, the form book suggests a win and a relatively comfortable one for the Reds, but Evertonians are genuinely excited about the possibility of throwing an Andy King-sized spanner into the works of the Klopp juggernaut. We'd gladly take a draw, a win will likely see an outpouring of merriment and celebrations.
A lot was said about the arrival of Marco Silva and his big spending. How do you rate his time at Everton so far? 
And how do you rate the signings he's made? The jury over Marco Silva remains out for many Blues fans given what appears to be an absolute intransigent manner and reluctance to change his tactics, even in the face of almost overwhelming criticism. The biggest plus point for Silva is probably the manner of his use of the bench – he almost always makes attacking substitutions and that is something of a testament to his desire to play attacking front-foot football.
As for his dealings in the transfer market, Richarlison arrived with a fine start of goalscoring but has somewhat gone off the boil in recent weeks. Bernard came on a free transfer and has generally excited the fans with his work ethic and skill on the ball where he often sends defenders the wrong way with a drop of the shoulder or a quick turn of the hips. Probably the best of the permanent signing has been Lucas Digne at left back. Replacing Leighton Baines was always likely to be a big ask, but the Frenchman has done so admirably and his surging left wing runs and excellent set-piece shooting has seen him quickly become a fan favourite at Goodison.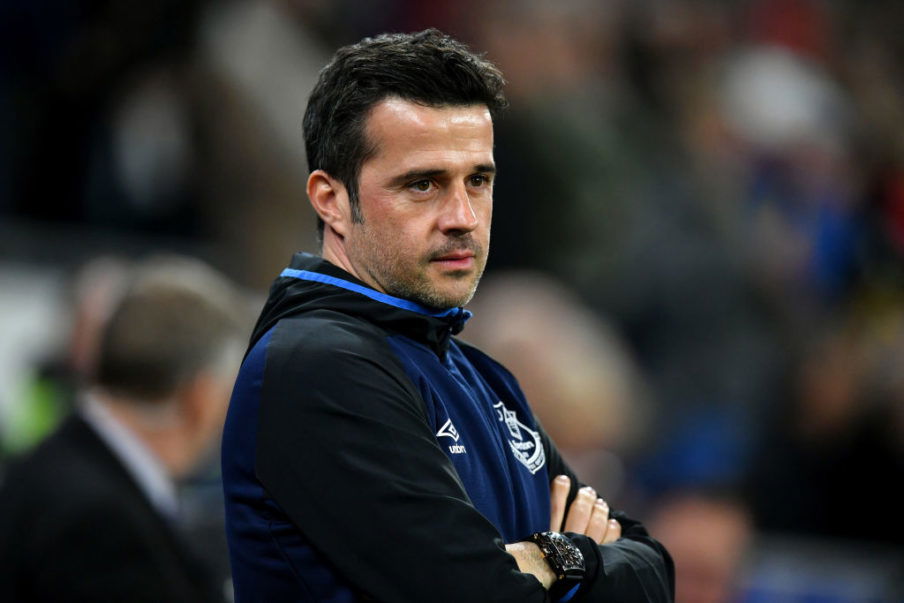 There is some chatter on social media about fans being unhappy with Silva, is this justified? 
As it the previous question, yes it is justified. His record since joining the Blues is worryingly similar to his records with both Hull and Watford prior to them being relegated and firing him respectively. I quite like his commitment to attacking football, but his apparently unshakeable belief in zonal marking has cost us dearly with the ridiculous amount of goals conceded from corners and free kicks. It's not necessarily that zonal marking is wrong, I just don't think Silva or his coaching staff are as good as coaching it as they perhaps think they are.
It has been a poor season considering the high expectations in the summer. What has been the main contributor to this disappointment? 
The rate at which we've conceded goals is the biggest issue, that and in too many games an apparent lack of self-belief and even self-respect amongst some of the players. The FA Cup loss at Millwall encapsulated just about everything that has gone wrong with Everton this season. Not only beaten by a lower division opponent, but the manner in which we lost was maddening.
What is Everton's greatest strength and weakness? 
Our greatest weakness is zonal marking and an apparent inability to operate it successfully. Our greatest strength right now is our total unpredictability. If we haven't got a clue how our team are going to play in any given match, how on earth do the opposition prepare to play us. When we click, we play some very nice, attractive and progressive football, but when we fail to click, oh dear.
Who has been Everton's best player so far this season? 
And who has been the worse? Overall, the best player to date has to be Lucas Digne. He gives it everything every game. For my money, he's better defensively than Baines, even the Baines of five years ago. And going forward, he's as good as the Baines who was deadly when linking with Steven Pienaar. Now if Richarlison or Bernard can play the Pienaar role, our left side could be outstanding for a good few years to come.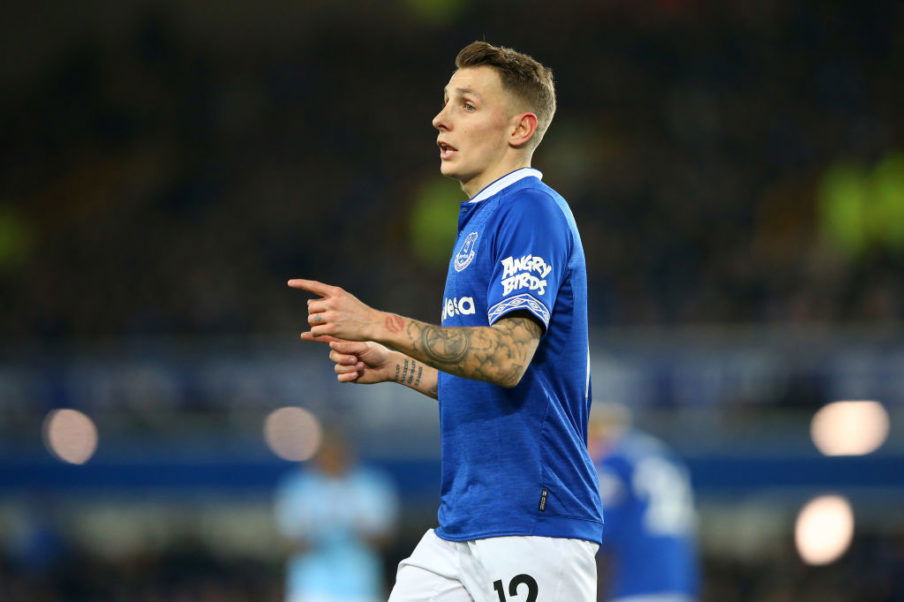 I'm not keen on overly criticising an individual, so if I can swerve naming the worst and suggest the biggest disappointment of the playing staff has probably been Theo Walcott. The former Arsenal man has pace and skill but seems to lack the confidence, self-belief to turn those attributes into a full 90-minute performance. Silva obviously rates him highly as he's a regular starter. Many Blues would have dropped him to the bench or lower weeks ago.
If Everton were to get anything from this match where do you think he can cause Liverpool some trouble? 
Right now, we're so unpredictable it's difficult to pinpoint who will cause the Liverpool side the biggest problems. If we play as we know we can play, then any of Digne, Bernard, Richarlison, Sigurdsson and Gomes could cause you a lot of trouble. I personally think we need to use width as I'm not sure that Robertson and Alexander-Arnold have been pressured enough this season. Too many teams have been beaten before they take to the pitch against Liverpool such is level of media hype about how good Liverpool are. I think we showed in the Anfield derby that we can give you a game. And if we play to that level again on Sunday and Pickford avoids a last minute brainfart who knows what might happen?
How do you rate this Liverpool side? 
It's a very good side, you don't get to this stage of the season with only one loss by luck. Virgil van Dijk has been a massive plus for your defence and in Alisson, you've got a goalie that your defence has faith in, unlike Mignolet or the hapless Karius.
What worries you the most about this match? 
Everton playing the occasion more than playing the opponent is what worries me. If our players keep their emotions under control, keep their composure and play to their own strengths, then I think we can give Liverpool a game and get a draw that would tighten things up in the title race. In terms of the threat Liverpool pose to use, it's pace. Pace kills and pace against a defence struggling with itself could be fatal and Liverpool have plenty of pace.
I'm also a bit nervous over the choice of referee. Martin Atkinson has history in the derby, His sending off of Jack Rodwell when Suarez dived and screamed like a stuck pig has never been forgotten or forgiven by many Blues.
How do you think Silva will line up his side? 
That's a difficult call really, but I kind of expect to see him select Pickford, Digne, Jagielka, Keane, Coleman, Gana Gueye, Gomes, Sigurdsson, Bernard, Richarlison and Calvert-Lewin. That said, if Mina has recovered from the injury he sustained at Millwall, Silva might be tempted to go with a back three of Zouma, Mina and Keane, and that might see Bernard on the bench.
How do you see the match playing out? 
The form book and the league table would suggest an odds-on win for Liverpool but, this is a derby where Everton can hurt your title hopes and aspirations and being honest, every single Evertonian would love to see Klopp beaten because of his celebration at Anfield and belittling comments about the derby being Everton's World Cup final. I fully expect a seriously electric atmosphere and may the best team win…so long as it's Everton.
---