Liverpool vs. Chelsea: Combined XI
As the title race heats up, Sunday's clash between Liverpool and Chelsea is set to be an important one.
With Maurizio Sarri's men battling it out with Tottenham, Arsenal and Manchester United for a top-four finish, Jürgen Klopp's Liverpool side are neck and neck with Manchester City in a title race.
Three points will be crucial for both sides and both sets of fans. A win will see the Reds remain at the top with the gap between them and City depending on City's tie with Crystal Palace earlier that day.
A win for the Blues will give them breathing room and keep them in third place, regardless of other results.
Ahead of the game, we've taken a look at how a combined XI of both sides would shape up, with the stipulation that there can only be a maximum of six players from one club.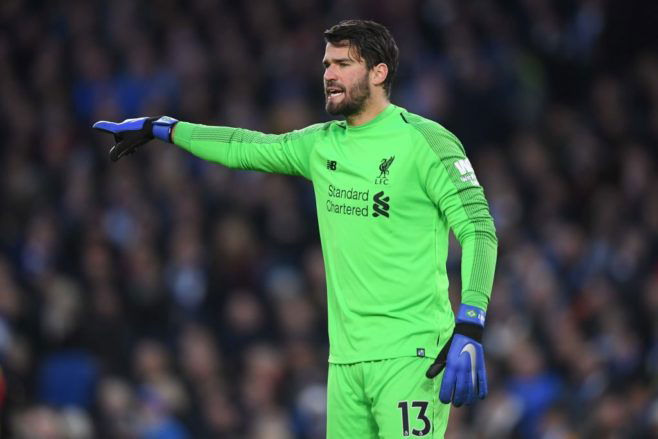 GK - Alisson
It's no doubt who we'd like to see in goal (especially after Kepa's antics in the Carabao), Liverpool 'keeper Alisson Becker is in between the sticks. The most clean sheets in the league, Alisson has been priceless for the Reds, whilst Kepa has yet to really justify his £71.6 million price-tag.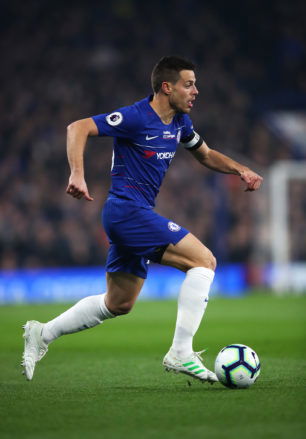 RB - Cesar Azpilicueta
The Chelsea captain slots in at right-back for our side. A man of experience and someone who has been a key player for his side. Having played in each position across the back four, Azpilicueta's versatility is something which puts him into our team.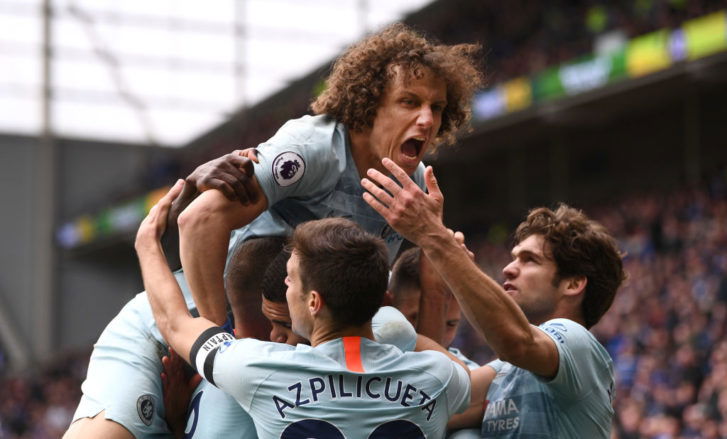 CB - David Luiz
A controversial one, but David Luiz has been in solid form under Maurizio Sarri, even bagging himself two goals. Although his future at Chelsea looks uncertain, he finds a place in our squad.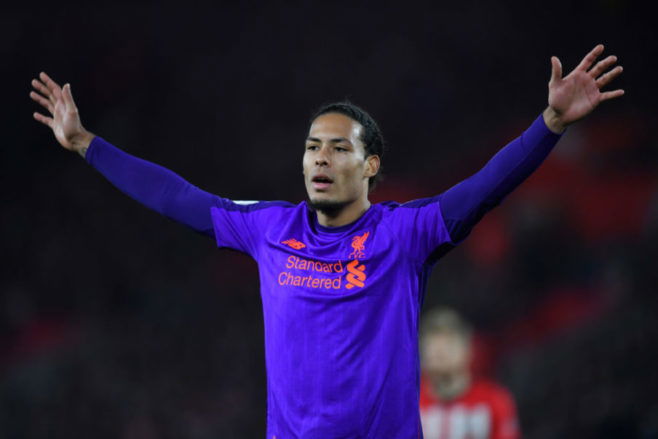 CB - Virgil van Dijk
This one was always going to be a no-brainer! Virgil van Dijk slots in at centre-back for us as the Dutchman has been having a brilliant season. Three goals and an assist from a centre-back position is no mean feat, yet Virgil does it with such ease. Ever-present at the back and a consistent performer, we'd have a team of Virgil's if we could.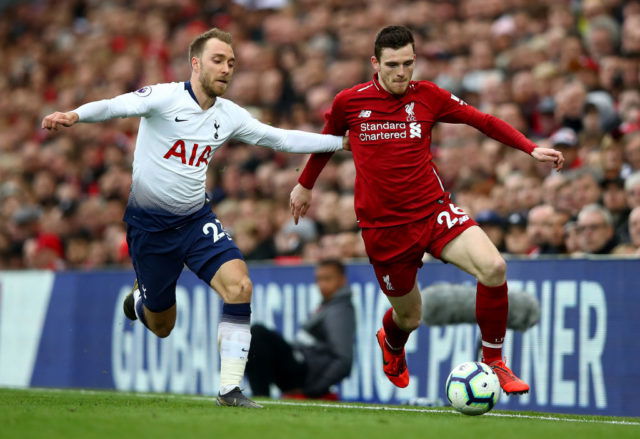 LB - Andy Robertson
The working class hero Andy Robertson slots in at left-back for us. One of Liverpool's greatest attacking threats, the full-back has nine assists in the Premier League and is only three assists behind Eden Hazard. His work rate and determination has quickly made him a fan favourite and sees him walk into our squad.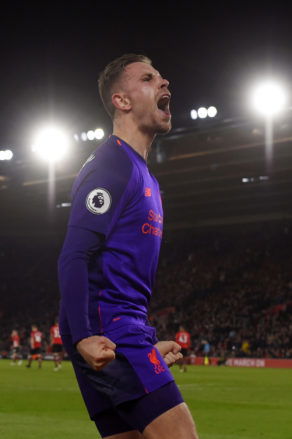 CM - Jordan Henderson
A man in inspired form at the moment, Jordan Henderson finds himself in midfield for our side.  A goal against Southampton and a standout performance in the Champions League against Porto has shown Liverpool fans just what their captain is capable of.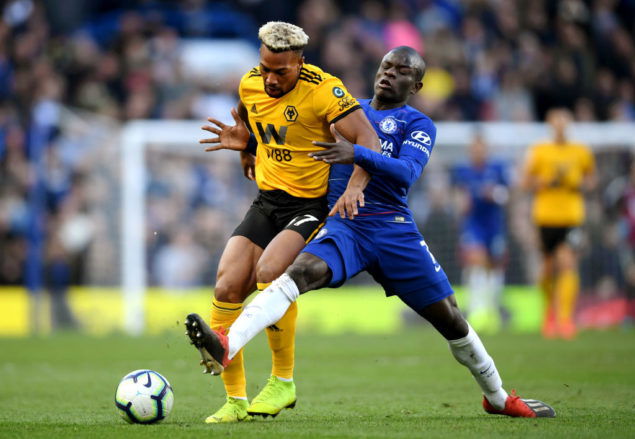 CM - Ngolo Kante
Although many believe Kante's performances have dropped since last season, we'd still have him in our combined XI. The Frenchman's work rate is unparalleled and his ability to break up play is second to none.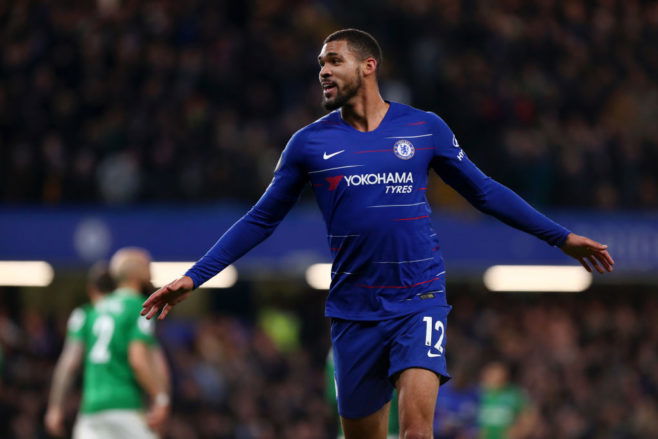 CM - Ruben Loftus-Cheek
Another man who has found himself in inspired form recently. Loftus-Cheek has scored five and assisted two in just 19 games for the Blues. A strong and powerful presence in the middle, the young Englishman finds himself completing our midfield three.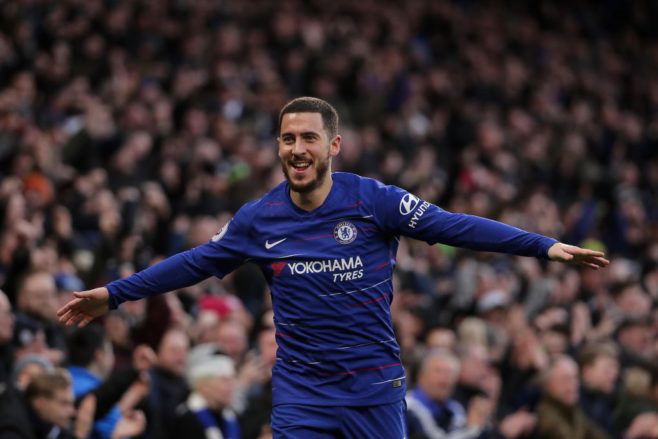 LW - Eden Hazard
Eden Hazard starts off our front three and we could justify his position solely on that goal against West Ham, but, that's nothing new from Chelsea's frontman. With 16 goals and topping the assists leaderboard with 12, Hazard has been the main man for Chelsea this season. Whether he remains there is questionable, but he certainly has a place in our team.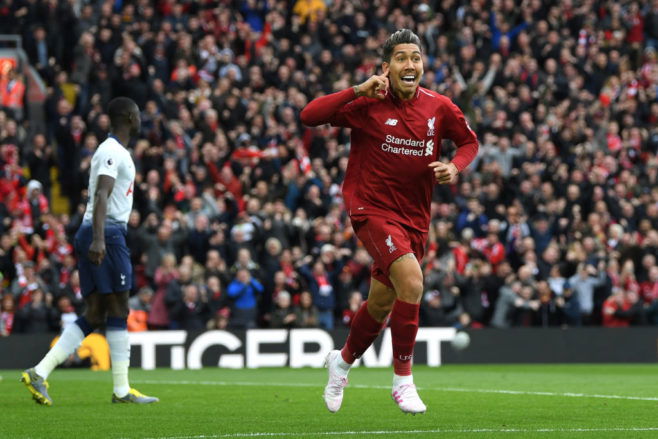 ST - Roberto Firmino
Roberto Firmino is our striker, beating out Gonzalo Higuain. With 12 goals and six assists, the Brazillian is having yet another great season. Seemingly always popping up at important moments, Firmino has been a creative and clinical presence for the Reds this season. There's something the Kop wants you to know…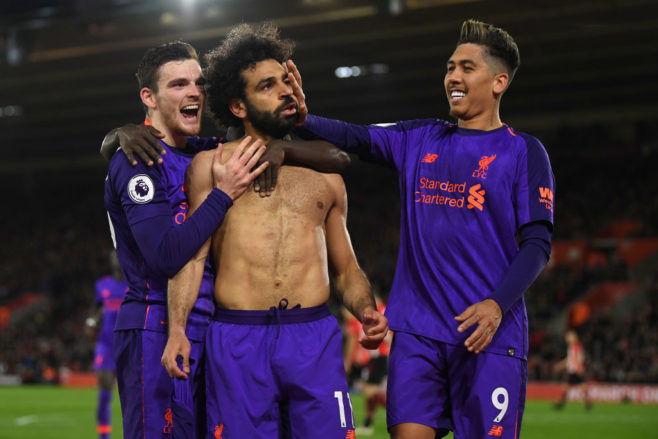 RW - Mo Salah
Mo Salah completes our side. After scoring a crucial goal for him and for Liverpool against Liverpool, Mo silenced a lot of haters. Definitely not a one-season wonder, Salah has 18 goals and seven assists for the Reds. 
---