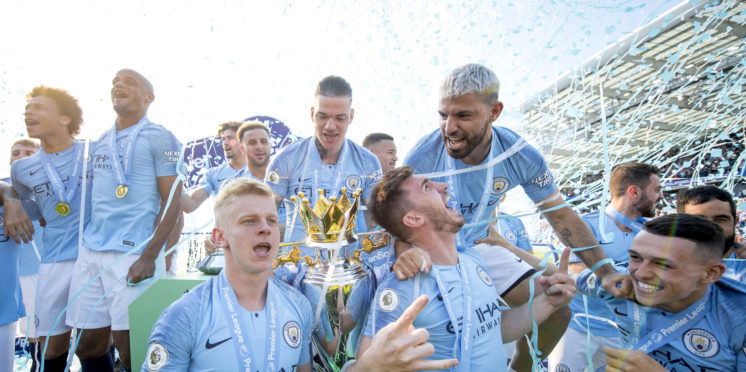 Man City players singing about Liverpool was classless, so was their club's response​
There's been quite the reaction to a video which has been doing the rounds on social media which shows Manchester City's players singing a version of 'Allez Allez Allez' following their Premier League title win and as one of the people who has criticised the video, I've got a few more things I'd like to say about it and as I've found, Twitter isn't really the place for that.
Firstly, I find the fact that City's players would sing about Liverpool hours after they've won the title a little bit odd but that itself doesn't really bother me too much, it's just a bit weird.
However, I think the lyrics of the song need addressing. Let's have a closer look at them:
All the way to Kiev, to end up in defeat. Crying in the stands and battered in the streets. Ramos injured Salah, victims of it all, Sterling won the double and the Scousers won f*** all…
Again, it's a bit weird that they sing about Liverpool losing in the final of a competition that they themselves were knocked out of by the Reds, but that's not really the issue here.
Basically, it's a classless chant and the City players should simply not be singing it. Their club statement which basically says "it's fine to sing it as it doesn't relate to Sean Cox or Hillsborough" is, quite frankly, a joke.
I know some Liverpool fans think the "battered in the streets" line relates to Sean Cox, the fan who was assaulted by Roma fans before the semi-final last April. City fans will argue that it's not, but honestly, that really isn't the point.
The song glorifies and mocks football fans getting attacked. It's that simple. You'd think after something similar happened to their fans in Germany earlier this season, where one fan ended up in a coma, maybe City fans wouldn't want to glorify such incidents but it appears that they don't really care about that.
Plenty of football clubs have fans who sing horrible songs, Liverpool included, and the supporters who sing them are idiots, but again, this incident isn't about fans, it's about players.
They're the ones celebrating a fellow professional being injured; that is classless.
They're the ones mocking fans who went to watch their team play and ended up getting assaulted; that is classless.
Their club statement tries to excuse their behaviour; that is classless.
I've never really held any ill-feeling for Pep Guardiola or the City players. I've been annoyed that they're really, really, really good at a time when I wish they weren't but that's a different story.
I've actually found their manager and players to be quite likeable in the past but this incident really is a disgrace and any attempts to justify it as anything other than that are, well, classless.
---