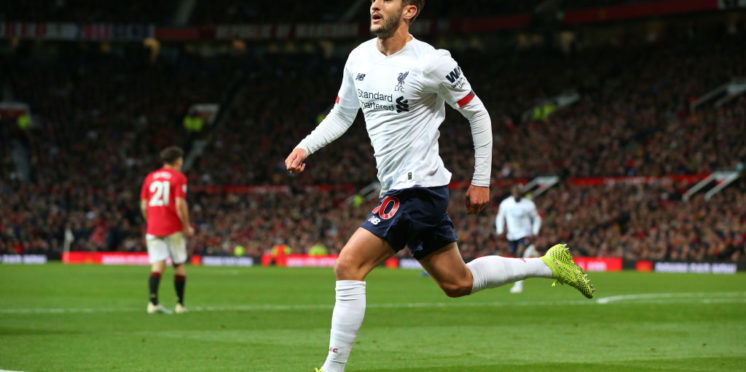 Three Stars: Liverpool's star men from the 1-1 draw against Manchester United
After a long international break, Liverpool returned to Premier League action with a far from convincing 1-1 draw against Manchester United.
Facing old rivals in United, Jurgen Klopp's men failed to return to domestic action as they had left off previously in October.
With eight wins from eight to start the season, a draw at Old Trafford on Sunday provided the Reds with their first falter of the campaign.
There's no hiding it, Klopp's men failed to turn up on Sunday against a buoyant Manchester United side. With Mo Salah absent through injury, the Reds looked to struggle for attacking options with Divock Origi come in for the Egyptian.
A first-half opener for Manchester United provided Liverpool with a tough task and had to battle right until the end to find an equaliser – through substitute Adam Lallana.
Here, we outline three stars from Sunday's draw.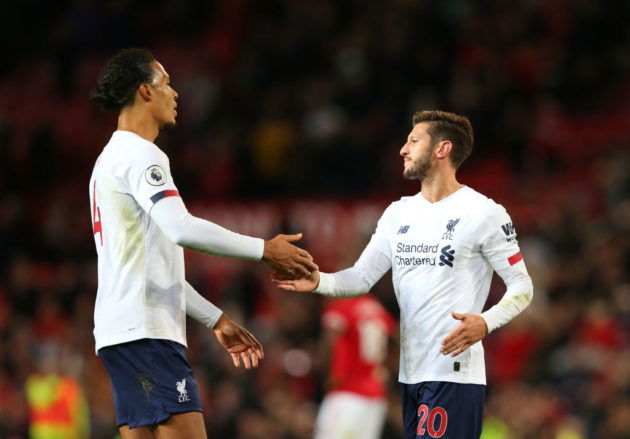 Adam Lallana
With just six months left on his contract, Adam Lallana looks to be entering his final months at Anfield. However, he proved to be a vital player on Sunday. 
His willingness to get into dangerous attacking positions allowed him to equalise the scores in the 85th minute and eventually earn Liverpool a point. 
Could this earn the Englishman a starting place in coming weeks?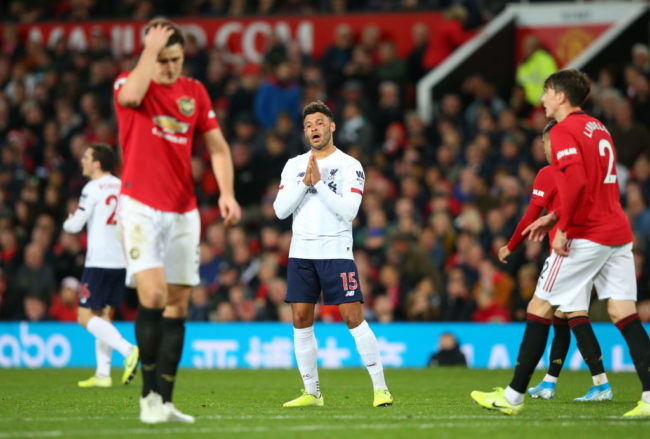 Alex Oxlade-Chamberlain
Before Alex Oxlade-Chamberlain's introduction to the game on the hour mark, Liverpool's midfield failed to assert any ounce of authority on United's defence. 
Oxlade-Chamberlain's addition to the game proved to be a positive turning point for the Reds when he added a sense of much-needed urgency to Liverpool's midfield. 
The attacking midfielder could be due a starting place next time out.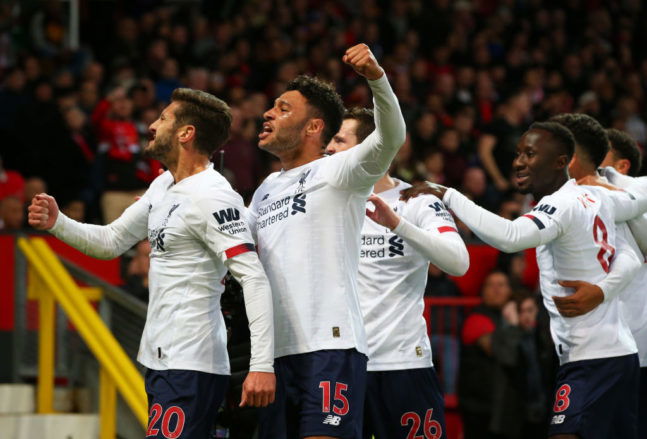 Naby Keita
Despite only coming on in the 82nd minute, Keita positively changed the game much more than any of the starting midfielders. 
Naby Keita's Liverpool career has yet to fully kickstart, but he showed on Sunday evening that he's got the ability to start in a front-footed Liverpool midfield.
Who was your man of the match on Sunday?
Adam Lallana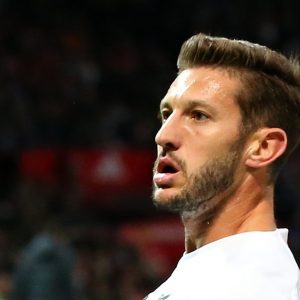 Alex Oxlade-Chamberlain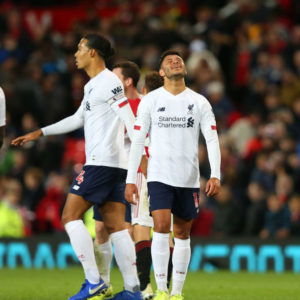 Naby Keita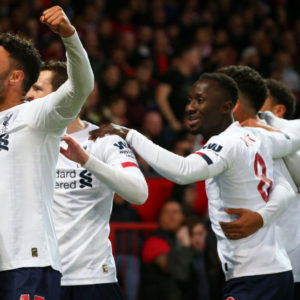 ---