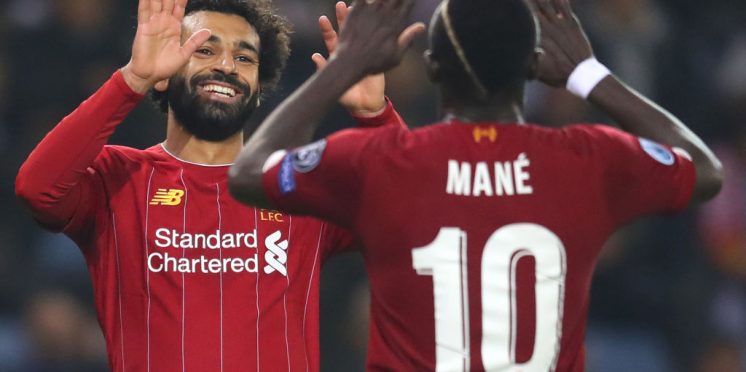 Four Findings: KRC Genk 1-4 Liverpool
Getting back in action after the disappointment of the weekend draw, Liverpool eased past KRC Genk 4-1 in their midweek Champions League match at the Luninus Areena in Belgium.
The result was never really in doubt but the Reds needed to restart their winning form. Having suffered a devastating loss to RB Salzburg, Genk knew that they were likely looking at an oddly similar possibility.
Still, Liverpool have found away matches in Europe a bit more challenging in the last couple of campaigns. Facing the sixth-ranked side in Belgium, however, presented a chance to return to winning ways on the continent.
Inside two minutes, Alex Oxlade-Chamberlain struck from just outside the box to begin an evening of domination. The goal almost came too early. Liverpool were able to ease the pressure slightly in the first half, content to control the ball. A few momentary scares by some early Genk counterattacks ensured the Reds would resume imposing themselves but they were exercising patience.
It would take nearly an hour before Oxlade-Chamberlain would finish a beauty for a brace and all but end the contest. Twenty minutes later, Sadio Mané scored and victory was certain. Ten minutes after that, Mo Salah tallied too as Liverpool looked to have exhausted the Belgian hosts.
Genk would pull one back within a couple of minutes with a consolation for their home supporters after the Reds defence struggled to clear the ball cleanly. It was just a bit of untidy and unfortunate sequence at the end of a match that was won.
Here are four findings from the match.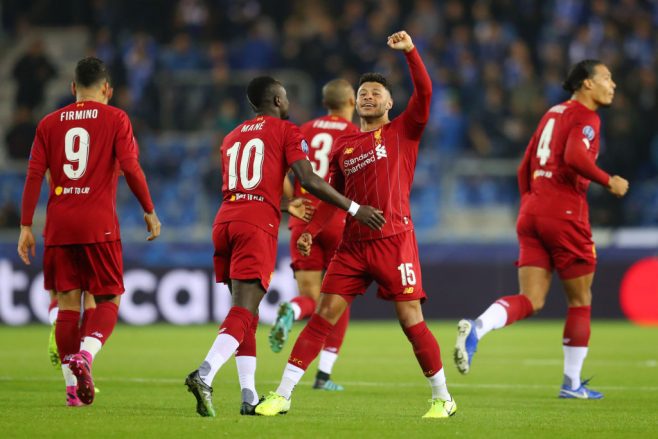 Quality Control
Scoring early in a match created a host of changes to any plans that may have been hatched for this match. Alex Oxlade-Chamberlain's go-ahead goal in only the second minute hinted at a result before anyone had started to sweat.
For Liverpool, the early goal allowed them to quickly shift into cruise control and let their quality shine. For Genk, it meant a hole opened up in the initial minutes and it slowly grew wider until it simply swallowed any hope.
This was the kind of mature performance that has become a hallmark of the new Liverpool. Against the weakest side in their Champions League group, an upset by the Belgian side was always a long shot. Despite a spirited effort, Liverpool's quality eventually pulled away with ease.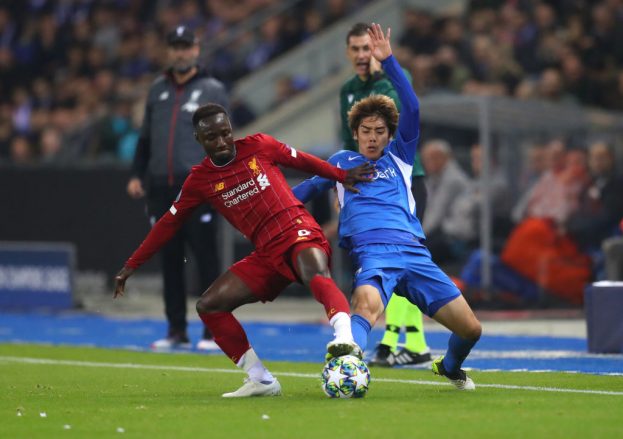 Modified Midfield
After watching his midfield struggle to find any creative edge going forward at Old Trafford, Jurgen Klopp opted for a trio that offered ready-made verticality. With Naby Keita and Alex Oxlade-Chamberlain playing ahead of Fabinho, this was an engine room interested driving forward.
The virtually undroppable Fabinho provided solidity and a foundation for Keita and Oxlade-Chamberlain to occupy spaces much higher up the pitch and combine with the front three with greater fluidity. The pace and directness that they both offer is something different from what has been seen so far this season.
It may have been an experiment long in waiting, but the combination of Keita and Oxlade-Chamberlain may be a preview of the kind of change Liverpool have been left wanting in recent weeks as both players have fought for fitness. The two offer intelligence and unpredictability that bring an entirely new dynamic to the side. Even substitute Gini Wijnaldum, pairing with Keita, offers a balance of patience and penetration that is something slightly different.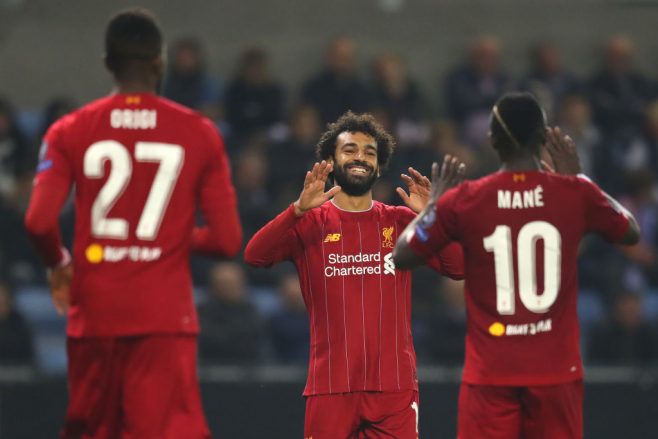 Forwards Firing
The front three have, at times, looked slightly out of sync with one another, rarely realizing the kind of rhythm this season they are capable of producing. Roberto Firmino, Sadio Mané, and Mo Salah have all shown flashes of individual brilliance but working as a seamless unit has been elusive.
Despite being away from home, Genk offered an opportunity for the front three to find their fluidity and green shoots were visible. For a significant stretch, the whole side floundered the final pass, but there was clearly a sense of urgency and desire force the issue.
Firmino's flair showed on multiple occasions as he recovered from a difficult outing at Old Trafford. Meanwhile, Mané and Salah each got on the scoresheet by the end, mopping up as the Reds wore down the home side.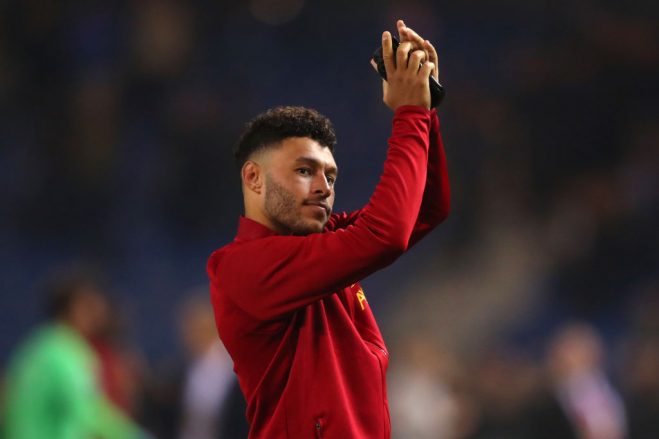 Ox Option
It has been a long return for Alex Oxlade-Chamberlain, as he has been recovering from the knee injury that saw him essentially lose a year of his career.
Since the start of this season, it has been clear that he will still need time to reach the heights he was operating at before injury, but he is steadily showing great progress.
His two goals against Genk showed the promise that he still possesses for the Reds. The first goal was a strike with eyes, squeezing through the defensive line and finding the side netting just inside the post. His second goal early in the second half was the kind of audacious finish that should see his confidence soar.
Oxlade-Chamberlain's return will require management. He still looks shy of being able to finish a full 90 minutes but he is clearly more than capable of putting in a strong shift of 60, which should provide an extra option especially in certain situations.
His presence was missed at times last season but against Genk, he produced a glimpse of what he has yet to offer the side.
---