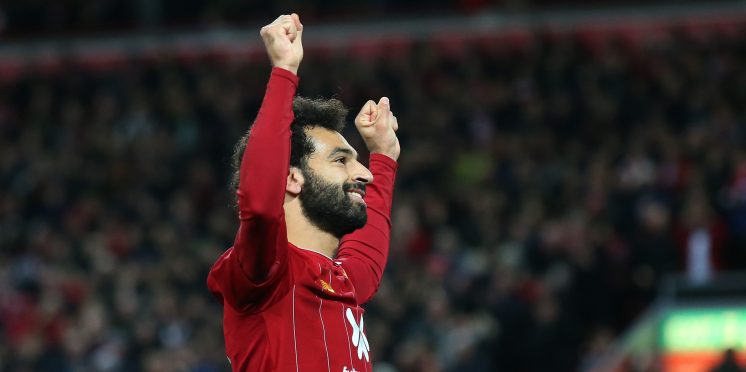 Fan complains to Twitter user's employer about Islamaphobic Mohamed Salah tweet
When Mohamed Salah posted an image on Twitter of his Halloween costume on Twitter, an account with the handle @ConnorTriggs1, posted a quote tweet that some have deemed as Islamaphobic.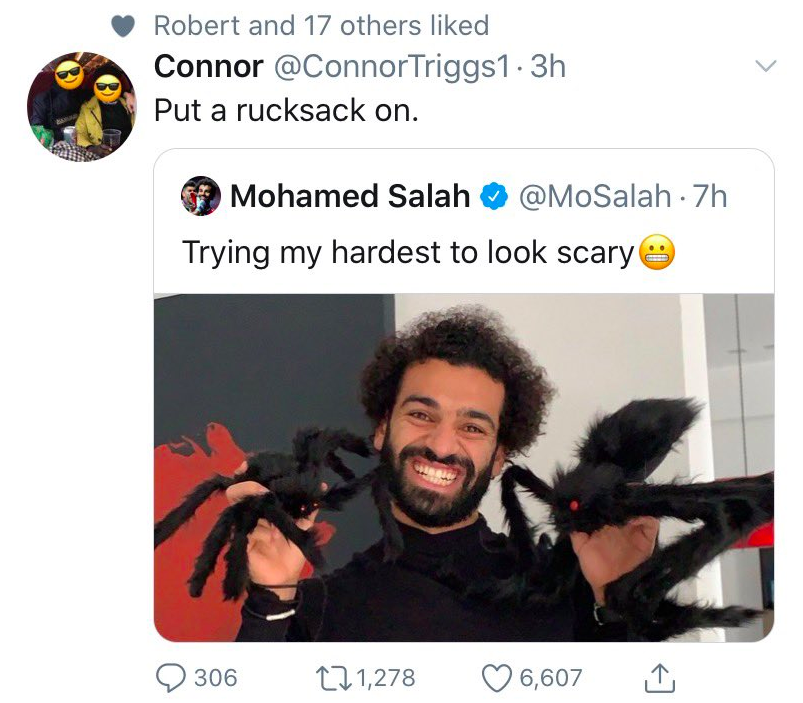 An Arsenal fan, with the handle @zak_afc, claims to have found the owner of the @ConnorTriggs1 handle and has written a complaint to his employers to show his anger and upset at the tweet, although there is no 100% definitive way to know if the origianl tweeter is the person found by @ConnorTriggs1.
Job done 👍🏾 https://t.co/6qunyCoSHv pic.twitter.com/9SLk361t7L

— ٍ (@zak_afc) November 1, 2019
The @ConnorTriggs1 account is no longer active on Twitter, so it looks like the owner has deleted the account following the backlash from his post about Salah.
Read Liverpool Verdict
Unfortunately, the world of social media can often be a nasty place, with plenty of footballers getting racially abused on the platform in recent years. Quite what can be done about the matter is a difficult problem to solve but perhaps if people start being held accountable for their tweets, then that's a place to start.
---