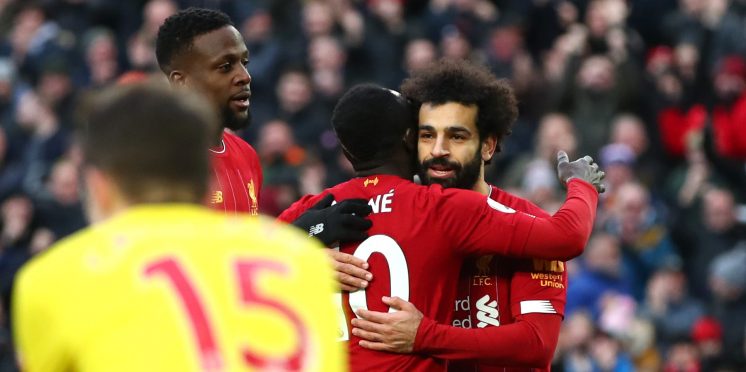 Four Findings: Liverpool 2-0 Watford
In the early match of the weekend, Liverpool grounded out another victory, beating Watford 2-0 at Anfield and extending their unbeaten run at home to 34 matches.
Liverpool began the game brightly, spraying the ball from wide and deep positions, making the pitch enormous, and pulling Watford all over the place. It made for a lot of near chances where the final ball was missing. The Hornets remained content to sit deep and take their chances on the counter.
Watford created chances as Liverpool pushed to play a high line but failed to take any of them. Eventually, the Reds directness paid dividends. In the 34th minute, Roberto Firmino sent a ball wide to a racing Sadio Mane in midfield, who one-touched it to a streaking Mo Salah. From there, the Egyptian controlled it, cut it back, and spun a sensational curler to the far post with his right foot to open the scoring.
The second half saw a series Liverpool opportunities that continued to carve Watford open but failed to find a finish. Mane had a header chalked off by VAR for a debatable offside call. Watford did get an excellent chance when Alisson had to come off his line block Gerard Deulofeu who had slipped behind the Reds defense.
In the final minutes of the match, Mo Salah removed all doubts with a slick flick in the 90th minute, polishing off a brace for the win.
Here are four findings from the match.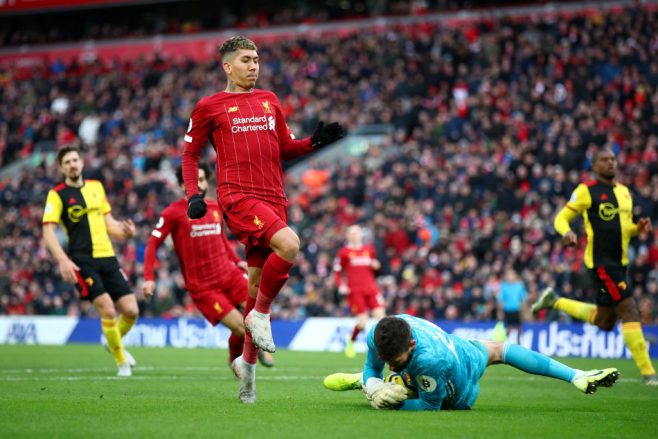 Seeking sharpness
In a number of phases of the game, Liverpool were purring. When it comes to grinding though games, the Reds are recycling possession and imposing themselves on the opposition. 
They now play with great patience, as well as pace. Regularly employing a longer range of passing has added yet another tactical wrinkle. Yet the wind and Watford created some trouble for Liverpool's decision making and precision passing.
While Liverpool are the only side to score in every league match this season, they sometimes struggle to find pinpoint precision in the final third. When the front three are all in form, the tricks and flicks make them nearly unplayable. 
Against Watford, they still possessed a menacing attack but looked slightly less razor-sharp at times, requiring more fight for the win.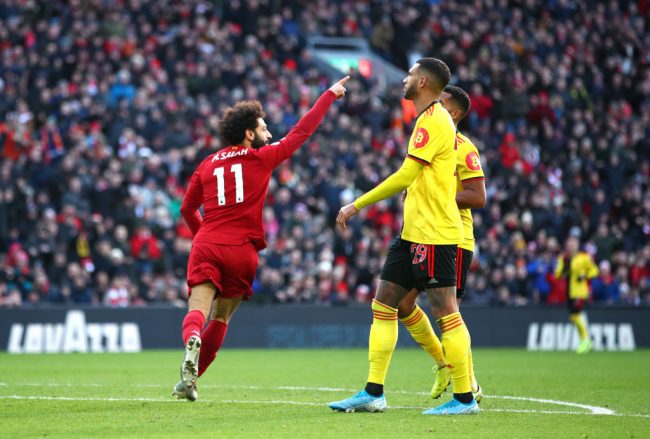 Strong Salah
If there were any doubts about Mo Salah fighting for fitness since the Leicester City match, they should now be definitively put to rest. Having scored four goals in the last three games, the Egyptian king is ready to run riot again. 
Jurgen Klopp announced that he was 100% back and he was right. It is obvious on the stat sheet but even more watching him play. He is back to playing with confidence and belief that his body will not let him down.
The first goal finished a phenomenal sequence of pacy play. Even more impressive was the emphatic nature of his curling it into the corner with his weaker right foot. It was a trademark finish from just his other side. 
As late as the second goal came, it may not be recognised for how deliciously filthy it was. Pouncing on Divock Origi's scuffed shot, Salah flicked another right-footer behind his leg and between the legs of Christian Kabasele for a filthy finish.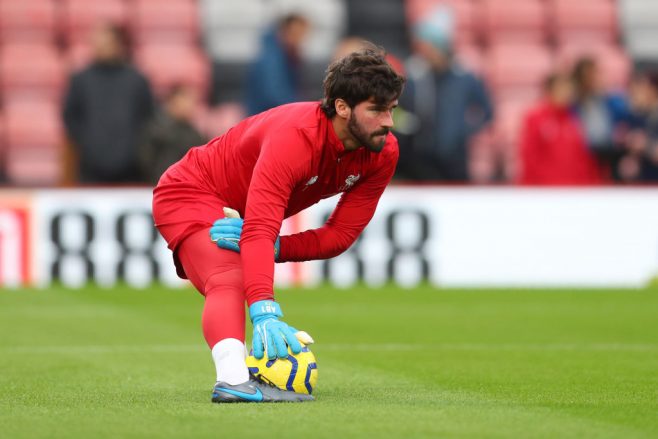 Brazilian beast
After no clean sheets through 13 matches, the Reds have now posted three consecutively. As Liverpool have been increasingly playing most of each match on their opponent's half, that high line tactic can occasionally surrender chances. 
As well as back-up Adrian played, losing Alisson disrupted the defense slightly.
Now that the Brazilian backstop is fully back in form, he has been emphatically making his presence known. While most of the goals that Liverpool has conceded have been meaningless, Alisson has begun making not just the expected saves but also mixing some world-class ones into the mix too. 
He made a couple of excellent stops against the Hornets. His confidence and quality allow the Reds to play in a high risk-high reward fashion any time they choose.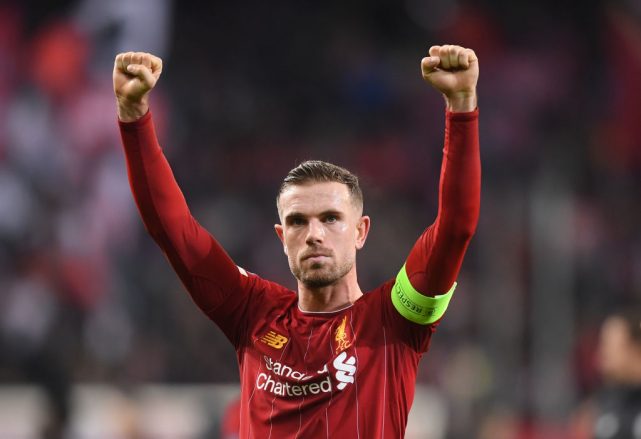 Captain's control
With Fabinho still sidelined, Jordan Henderson has slid back into the deep midfield role that he occupied for much of Jurgen Klopp's early tenure. 
It may not be his preferred or even best position, but the captain continues to do a job for the team.
Now that Gini Wijnaldum also suffered an injury, it is likely that Henderson will remain in the role for the time being when the side plays in their favoured 4-3-3-shape. 
His work rate helped drive the side, as usual. Yet, his fight in midfield broke up play against a physical Watford, as well as restart attacks. Against Watford, he put in a solid shift.
---