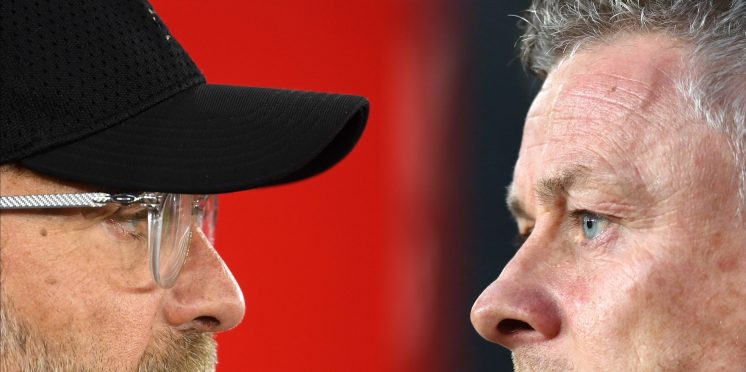 Forget pointless combined XIs – No United player gets in Liverpool's team
As is often the case around big games, plenty of people and outlets have been creating their combined Liverpool and Manchester United XIs ahead of the clash between the two sides at Anfield.
Liverpool-Man Utd Combined XI. pic.twitter.com/QxQHW5Pv3M

— Xeno (@thenineaxons) January 16, 2020
Martin Ogden of ESPN picks his combined XI ahead of this weekend's clash between Man United and Liverpool 👀 #mufc #lfc #MUNLIV pic.twitter.com/bfKNjzBfle

— Tactical Masterstroke (@tactitian_m) October 14, 2019
My Liverpool x Man Utd combined XI. pic.twitter.com/FZlTgJoccB

— – (@AnfieldRd96) January 16, 2020
These type of exercises usually cause a lot of discussion as fans of both clubs, and neutrals, try to decide which players should and shouldn't be included and that's certainly been the case with some of the LFC and MUFC XIs.
In my opinion, these conversations are actually a bit pointless ahead of Sunday's clash.
It's not that I have anything against combined XIs, I actually quite like them and have completed plenty of them in the past. It's just that this time, I don't think there's actually any debates to be had as, for me, the combined team would simply be Liverpool's first team!
Regardless of how this weekend's game pans out, I'm certain that there isn't a single player in Liverpool's best XI who the Reds should even consider swapping for their United counterpart.
I have no problem saying that David de Gea, for a period a few years ago, was the best goalkeeper in the world and he used to frustrate me with how good he was. However, he's not the same goalkeeper any more and I think it's fairly clear that Alisson is better than him now. The fact that the Brazilian was recently named as the best goalkeeper in the world is a bit of a giveaway too!
In terms of defence, Virgil van Dijk is a given to be included in any combined XI that features Liverpool it the Netherlands as he's the best defender in the world. So, the question becomes "who partners him?".
Harry Maguire might be the most expensive defender of all time but I'd actually take Joe Gomez or Joel Matip ahead of Maguire and of those two, I'd give Gomez the nod.
Gomez and Van Dijk have helped Liverpool keep four clean sheets in a row in the Premier League. The duo proved last year before Gomez broke his leg, that they were a brilliant partnership and breaking that up for Maguire, who I think is a tad too slow to be an elite defender, would be a mistake.
At right-back, Aaron Wan-Bissaka is a defender who I rate a lot. In fact, he might be the best defensive full-back in the league. However, Trent Alexander-Arnold offers so much more going forwards and that's what I'd want from my full-backs. Alexander-Arnold isn't a liability at the back like some fans label him and I'd rather have him than a defender who struggles to get goals and assists. I wouldn't swap Alexander-Arnold for any right-back on the planet.
Left-back is a no-brainer too. It's Andy Robertson. I'm not even sure who United's best left-back is at the moment, probably Like Shaw, but Robertson, in my opinion, is better than any option they have.
So to midfield. If there was one United player who I think would come closest to getting in a combined XI, it'd be Paul Pogba. The Frenchman is a supremely talented player and when he plays at his best, he's borderline unplayable. However, I think Pogba is a player who needs a team built around him and his strengths. Whilst it would be possible to build a team around Pogba, there are other attackers in my XI who I'd build a team to suit over building one for Pogba.
So, Fabinho was another slam-dunk pick. He was playing at such a high level before his injury and in my mind, he's the best defensive midfielder in the league now that N'golo Kante's role at Chelsea has seemingly evolved into him playing a bit further forward.
Alongside Fabinho, Gini Wijnaldum gets the nod. He was recently named on the 30-man Ballon d'Or shortlist, which pretty much speaks for itself. The Dutchman is an incredibly selfless player who works so hard for his team.
Finally, on current form, Jordan Henderson has to get in this team. I'm terms of pure talent, I think Naby Keita would probably get in but he's never really had a consistent run of games where he's delivered time after time. Henderson has been excellent this season, whether he's played in a defensive or attacking role. I'd take him over any of United's midfielders.
James Robson of The Standard stated that Marcus Rashford would get into his version of one of these combined XIs but he doesn't get into mine!
Sadio Mane, Mohamed Salah and Roberto Firmino were all named in the list of the best 20 players in the world for a reason!
I actually like Rashford as a player but Liverpool's front three are all world-class players. I don't think Rashford is at that level yet.
Again, it's not beyond the realms of possibility that United get a result at Anfield on Sunday, although the fact that Liverpool haven't lost a league game at home since Crystal Palace beat the Reds 2-1 1000 days ago suggests that the odds are stacked against them!
Even if they do get something from Anfield, I can say with confidence that I still wouldn't want one of their players in Liverpool's team, hence none of them get in my combined XI.
Would you put any Man United players in an LFC & MUFC combined XI?
Yes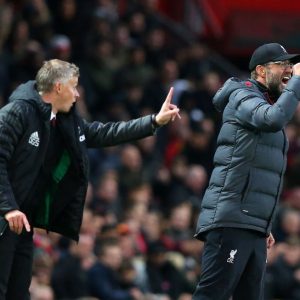 No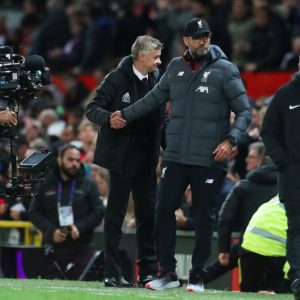 ---