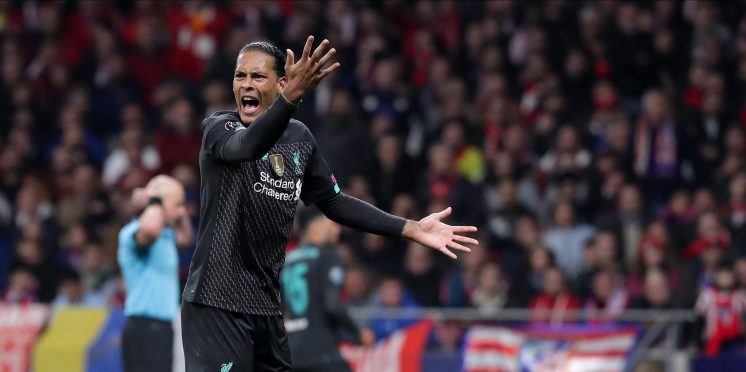 Four Findings: Atletico Madrid 1-0 Liverpool
The ground that saw the Reds raise their sixth European Cup turned into a minor house of horrors when facing the residents.
Liverpool fell to a 1-0 defeat to Atletico Madrid in the first leg of the last-16 Champions League at the Wanda Metropolitano Stadium.
Nearly everything that could break for the home side did, and Liverpool were forced to adapt, continue to look for an equaliser and ultimately prepare for an altogether different scenario on Merseyside in a couple of weeks.
After an early dubious throw-in call, Atletico Madrid managed to parlay a corner kick. Koke's delivery caused a scramble and Liverpool uncharacteristically found themselves behind after just four minutes.
The unlikeliest of collective errors led to the unluckiest of moments. Liverpool conceded against Diego Simeone's side.
From that point, Atletico knew exactly what to do, turning the match into a battle. No club shuts up shop quite like Simeone's Los Rojiblancos.
The hosts disrupted and destroyed any chances for a Reds equaliser.
Liverpool never panicked and continued to go again for the full 90. It has become so rare that the Reds have not secured a result, so there will undoubtedly be disappointment in the camp.
Yet, this was almost a perfect storm. The Reds escaped with only a goal to overcome at Anfield. They will be more than ready.
Here are our four findings from the match.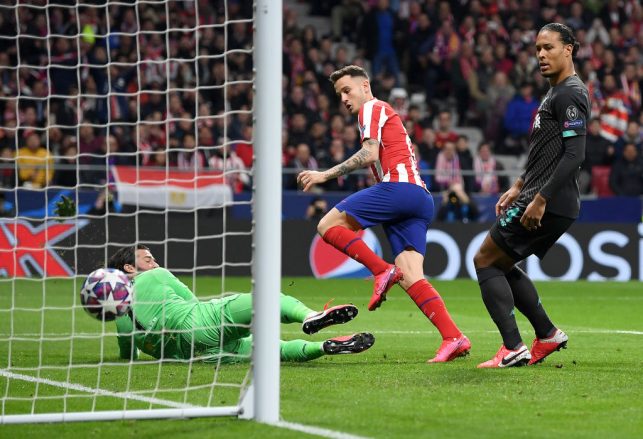 Scripted Start
Score a scrappy early goal off a set piece early, then sit back and soak up as much pressure as possible. Atletico Madrid manager Diego Simeone could not have penned a better story for his side's home leg against Liverpool. 
It was as if everything aligned with some Spanish master plan, leaving Liverpool to make the best of a bad situation.
The 4th-minute goal was scored before the Reds had even realised the rhythm to the match. It meant Liverpool would require even more patience as they regrouped and proceeded to dominate possession. 
However, the situation could not have favoured the home side more as they dropped eleven men behind the ball for most of the contest and collapsed with every collision.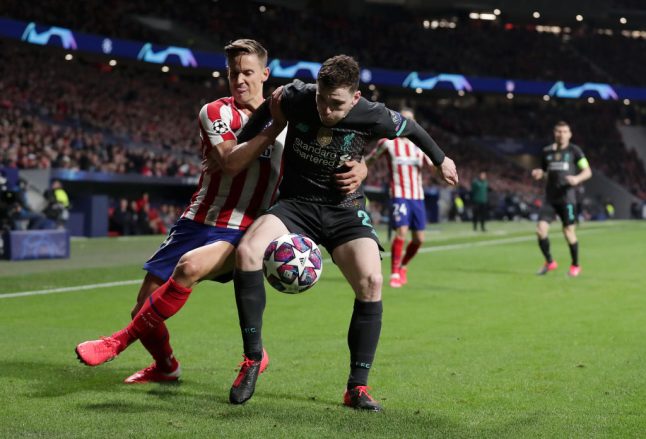 Passing problems
Falling behind so early certainly changed the circumstances but less likely the plan. Liverpool settled quickly and dominated the ball, at times playing for minutes in Atletico's half. 
Similar to the weekend, the final pass was lacking. The hosts were happy to let the Reds recycle the ball around the back from side to side but closed quickly at any point of potential penetration.
The pressure Atletico was able to apply in their own final third meant Liverpool's passing needed to be near perfect. It was not. 
Any time the Reds attempted to ramp up the tempo their precision started to suffer. No one was wildly off the mark but just enough to force an extra touch to control or pull away from a defender on the shoulder. 
Consequently, they were never quite able to crackle with a signature series of one-touch passes to cut through the packed defence.
Misfortune and misfiring
Atletico's goal came at the worst time and under the worst circumstances. Liverpool barely settled at a hostile away ground, received a questionable call, and surrendered a corner that could not have broken better for the home side. 
As no head quite reached the ball whipped into the middle by Koke, it dropped unexpectedly right into the path of Saul Niguez for an easy finish.
While Atletico tried to test Liverpool for the first half-hour, the Reds regained control. Yet, they were never quite able to cause too much concern for Jan Oblak and co. 
Despite their best efforts, the Reds could not manage a single shot directly on target for the first time in a year and a half. There were a couple of decent chances, the best of which flashed narrowly wide of the mark.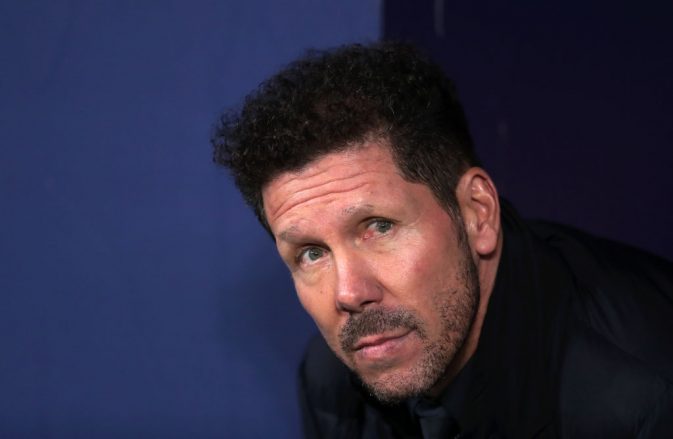 Simeone snide
Everyone in Europe knew what to expect. Over the past decade, Atletico Madrid has become molded by manager Diego Simeone. 
Few clubs embrace the identity of their boss better. All graft and grit with heaping dose of snide, Simeone was a defensive force as a player and projects every ounce of his personality directly onto his players. 
Atletico defend with a dedication that has made them a minor force on the continent.
In years past, Simeone's defence always gave Atletico a chance against anyone. Yet, they no longer have a striker that can put away that one counter-punch. Their theatrical antics were the talk of the evening. Will they do it again at Anfield?
---