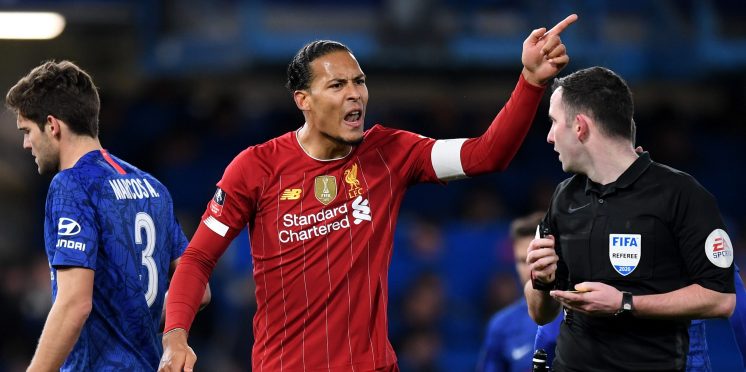 Four Findings: Chelsea 2-0 Liverpool
With a rotated but strong side, Liverpool lost again on Tuesday evening, this time to Chelsea at Stamford Bridge in the fifth round of the FA Cup.
There was a slight improvement from the whack they received at the weekend but the Reds remained far from good enough to deserve a victory.
In addition to their inability to shut teams down defensively, for the second match in a row, Jurgen Klopp's side could not find the net either.
After making a couple of quality saves, backup goalkeeper Adrian surrendered what should have been a routine save.
Chelsea's Willian lashed a shot with venom, which was essentially right at the Spanish keeper. It still managed to cause problems and after stinging the gloves, ended up in the back of the net. It was another withdrawal from his early-season credit.
Minutes later, Liverpool mustered a brief but intense barrage on the Blues goal only for Kepa Arrizabalaga to thwart three consecutive shots in a matter of seconds. Sadio Mane, Divock Origi, and Curtis Jones all had a crack but could not break through.
By the time Ross Barkley drove right through the heart of Liverpool's midfield and created a chance all his own that he took, the Reds looked slightly rattled for the first time in recent memory.
A combination of errors and poor decision-making contributed to an uncharacteristic goal and the players were under no illusions. Once again, they were not good enough to claim a result.
Here are our 'Four Findings' from the match.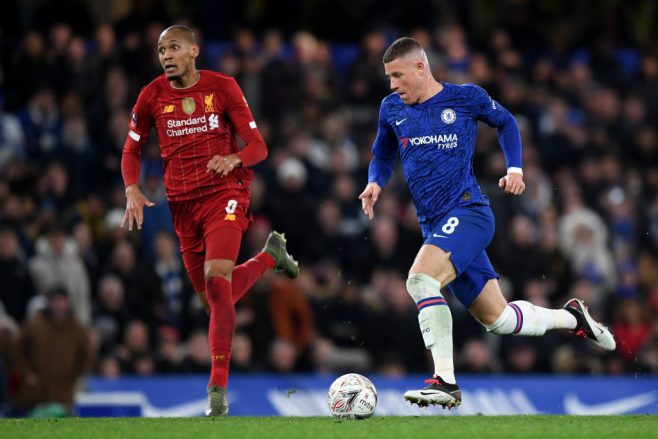 Frustrating Fabinho
Prior to his injury, Fabinho was performing at levels that earned nearly universal accolades. His form practically made him the first name on the team sheet. However, having suffered the first major injury of his career, he has struggled since returning.
Faced with untimely injuries to both Henderson and Milner, Fabinho has been forced back into action regardless of readiness. Clearly, he is physically fit. Yet, he has not only been unable to find the form he had at the season's start but really much of any form at all.
His errant touch opened the door for the first goal but it is only symptomatic of a wider issue. He has looked late in defence and attack, often far off the pace of play. Even on the second goal he was slow and slackened by the earlier booking, which opened Ross Barkley's scoring run.
Cause for concern
Three defeats in four matches. Take nothing away from the extraordinary run Liverpool were on, they were always going to lose at some point, but the Reds have crashed back to earth harder than expected. They have now conceded eight goals in their last three games, which is as many as they allowed in the previous 19 matches.
While the current run of form cannot yet be called a crisis, it certainly is concerning. The Reds have looked far from the side they were before the winter break. The wider problem seems to be everyone in the squad is struggling at the minute.
In every phase of the game, the Reds need to find a response. Still, the attack might be most alarming. This was the first time Liverpool have failed to score in two consecutive matches in just over a year. With Atletico Madrid waiting next week, they need to find their scoring boots soon.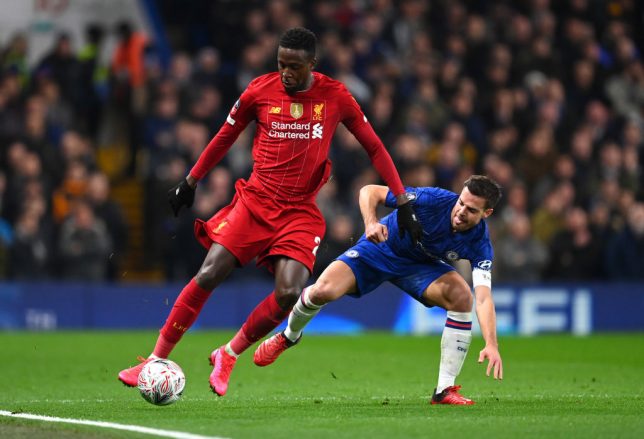 Something missing going forward
As poor as the forward line performed at Watford, against Chelsea there were some signs of life. Despite only featuring regular Sadio Mane upfront with Takumi Minamino and Divock Origi, the Reds were able to create plenty of chances but lacked a clinical edge.
The side started brightly and a flurry of shots in the first half provided some good moments. They were unable to sustain that energy as the second half unfolded, and finding any kind of finish just proved too elusive.
More disconcerting, however, is how toothless Liverpool looked going forward, especially in the final 30 minutes. Chelsea slowly exerted more control, regardless of possession statistics. In fact, the final half-hour saw Liverpool unable to manufacture a shot or impose much of any threat, even after adding Roberto Firmino and Mo Salah.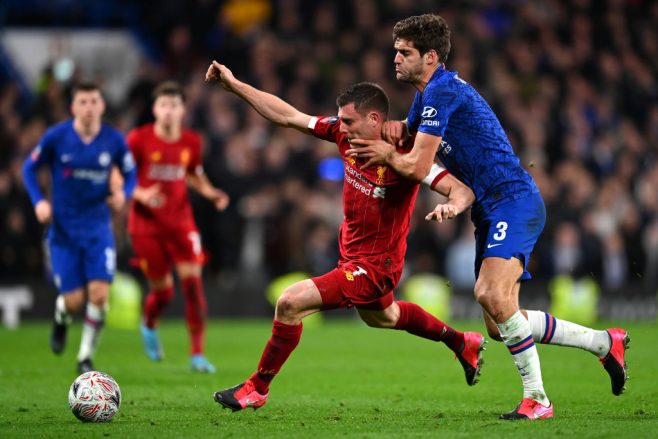 Timing trouble
The entire side struggling simultaneously is strange enough, particularly in the wake of such an incredible run, but the Reds are faced with a spate of players out of form. Of course, that can improve as quickly as it can deteriorate. That possibility might be more convincing were there a platform from which to build. That too seems missing at the minute.
Given the lead Liverpool have amassed in the league, the title is all but done.
In light of the League Cup scheduling debacle, the possibilities of a possible treble remained strong. Consequently, crashing out of the FA Cup is disappointing for players and supporters.
Being eliminated from another opportunity for silverware smarts even more acutely for supporters, having just faced Watford at the weekend and missing the chance to surpass Arsenal's 'Invincibles'. Now, even more attention will fall on defending their European Cup against one of the tightest defences in Europe in a second leg tie already a goal down. This dip's timing is troubling.
---