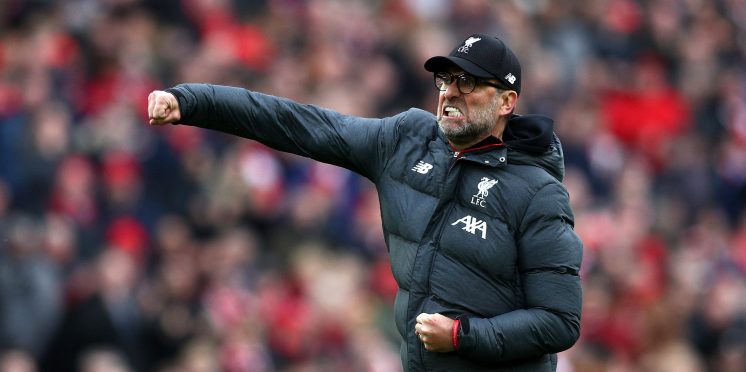 Four Findings: Liverpool 2-1 Bournemouth
Despite recent questions and concerns, Liverpool beat Bournemouth 2-1 on Saturday for their 22nd consecutive league win at Anfield, breaking their own record from 1972.
The result was not the prettiest nor the most commanding of victories but it leaves the Reds needing only six more points to secure their 19th title and first in 30 years.
Having lost back to back matches for the first time in over a year it was a crucial and challenging win.
The Reds began brightly, dispelling any notion on Merseyside they could not arrest their flagging form.
Then debate descended when play was allowed to proceed after Bournemouth's Callum Wilson shoved Joe Gomez from behind without consequence and play continued. The Reds scrambled and Bournemouth engineered a well-worked goal before 10 minutes had elapsed.
It was a shock supported by VAR and served as extra inspiration for Liverpool to overcome.
Possessing the patience they have exercised earlier this campaign, they quickly recovered and reset. With reason to feel aggrieved, the Reds returned to playing as they were before conceding. This time patience proved profitable and they were able to pounce on the Cherries with breaks.
Finding more than one way to break a team was a hallmark of the Reds during their historic run. Returning to their winning ways required finding some solutions. Despite difficult periods in the match and an uneven performance, they found them.
Here are our 'Four Findings' from the match…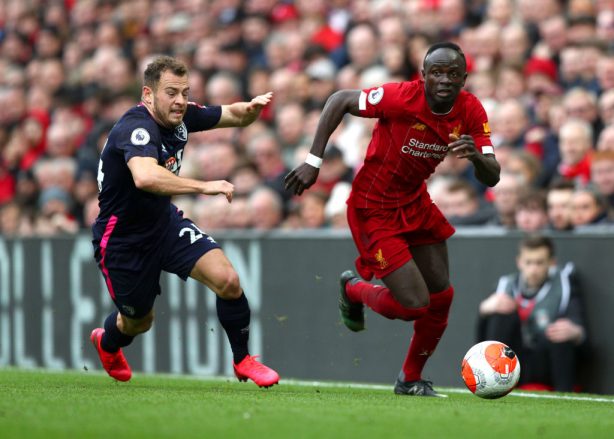 Picked-up pace
During their recent rough run, Liverpool lacked the pop and precision that marked their play prior to the winter break. The well-oiled machine developed some knocks and everything suddenly looked harder for the side. Against the Cherries, the Reds summoned some of the one-touch precision football that made them devastating in attack.
Liverpool got back to pinging the ball back and forth across the width of the field and flooding areas around the penalty box for quick combinations. Doing so allowed the side to build some confidence and show signs of life missing from their three losses in the last four matches.
These sequences were not sustained with the kind of relentlessness that marked their early season form. Although they are signs of life for a Liverpool side that has struggled recently to draw upon those moments that leave opposing sides unable to live with them.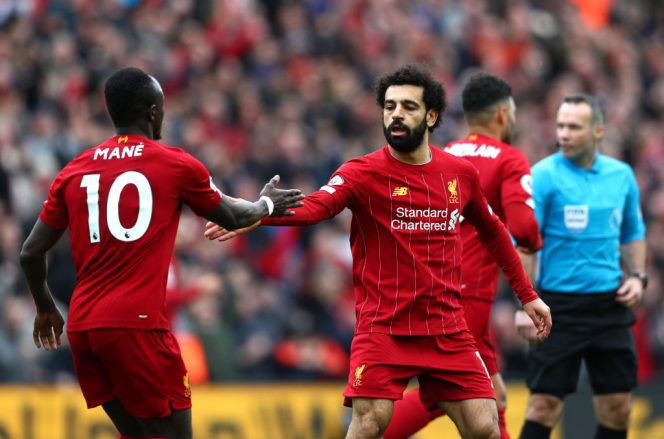 Finding form
Overall, this was a slightly disjointed performance. The Reds may not have been at their best but there are positive signs. There were stretches where Liverpool showed the kind of form that helped them pull 20-plus points ahead of the pack in the league. Prior to the controversial opening goal by Bournemouth, Liverpool looked like their previous imperious play might be returning.
The decision to let the goal stand disrupted Liverpool's already tenuous efforts to regain their rhythm. Still, the Reds reclaimed their dominance in the match.
In the first half, particularly, there were sustained periods of play that showed the front three are starting to find greater fluidity. They still need to shed some of the loose passing in the final third but both their opportunities and willingness to take risks are returning.
Roberto Firmino might not have been in his finest form, yet, he continued to graft and grab at chances despite his flicks and tricks not quite coming off. Nevertheless, Mo Salah and Sadio Mane shook off some of the struggles to score and salvage the result, much like the win against West Ham. Ultimately, this win had a much stronger sense of stopping the rot.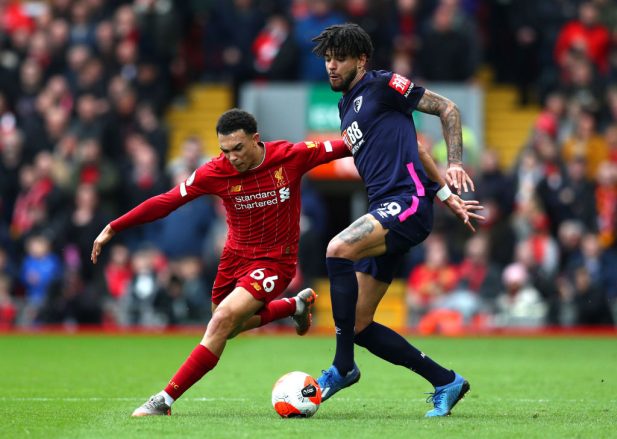 Starting to swarm
A welcome sight for anyone who has watched Liverpool during this patchy period was the absent or ineffective counter-pressing that marked so much of their previously excellent play.
In the back-to-back losses, there seemed to be a lack of coordination and concentration in the defending. There was no such absence on Saturday as the Reds got back to swarming the opposition with and without the ball.
The front three, in particular, showed a much greater systematic effort to apply pressure to Bournemouth's efforts to play the ball out of the back. Against a side that insists on playing, Liverpool were able to put into practice pre-panned moments without the ball to press Bournemouth and force errors. That should build confidence.
With the ball, the Reds also regained more fluid movement and fluency in attack. While they were not always successful, patterns of intricate interchange and ball movement in an effort to unlock a compact and disciplined defence were more present than they have been of late. Also, the recognition and timing of lightning-quick counters returned, resulting in both Liverpool's goals. All of these signs suggest the search for solutions is progressing positively.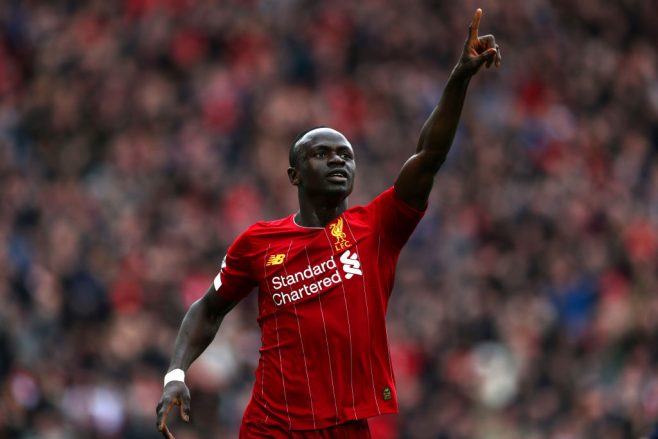 Reactions
Jurgen Klopp called for a reaction but probably did not think his side would need to make another comeback. Referee Paul Tierney and VAR referee Michael Oliver both found a way to double down on Callum Wilson's push on Joe Gomez in the build-up to the visitor's opening goal. 
Once again, Liverpool fell behind, a circumstance that has become a trend of late. It required the Reds to summon an even stronger response to their recent dip in form. The allowed goal had come against the run of play and Liverpool resumed their approach, dominating the ball and forcing Bournemouth deeper into their own half.
Yet both goals came on counter-attack breaks. Mo Salah scored after salvaging a poor pass from Sadio Mane for the equaliser. Then less than 10 minutes later, Virgil van Dijk sent a sumptuous through ball to Mane rushing in behind the defense for an easy finish. The only shame was that the Reds did not manage to score more.
---