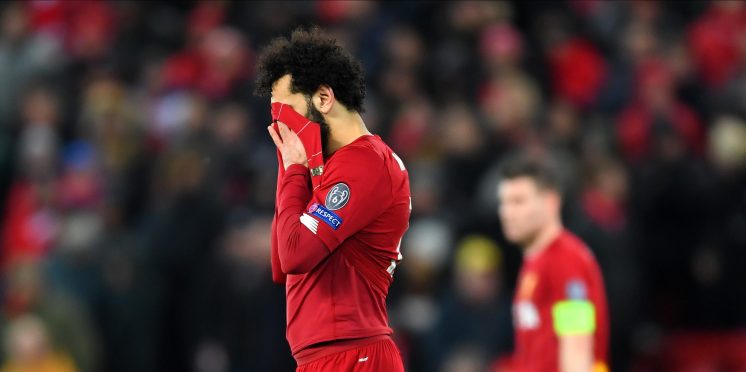 Four Findings: Liverpool 2-3 Atletico Madrid
The Reds' rally to advance to the quarter-finals of the Champions League collapsed in the unlikeliest of circumstances after they fell to a 3-2 defeat to Atletico Madrid at Anfield.
The must-win match started positively, recharged and refocused with greater pace and purpose. Jurgen Klopp's side pinned the visitors back and piled on the pressure. The Spanish side dropped deep and defended as expected.
Just before the break, Gini Wijnaldum rose to head home a lofted cross from Alex Oxlade-Chamberlain. It was exactly what the Reds needed. Liverpool were in control.
The second half started as the first. Liverpool picked up where they left off and pushed Atletico deep into their own end, pinning them under the Kop.
The pressure continued and the Reds ran Diego Simeone's side ragged. From the 75th minute on the visitors were just hanging on and looking shattered, but the Reds could not finish off the tie.
In a cruel twist, it would come back to haunt them.
While Roberto Firmino would give Liverpool an aggregate lead in the 94th minute, the extra-time goal would prove a false dawn.
Just minutes later, Adrian would give the ball away in the centre of the pitch and Atletico would make him pay with the all-important away goal.
Needing to score once again, Liverpool pushed bravely but would be punished two more times and lose their first European match in 26 at Anfield. The disappointment will sting but the first league title in three decades awaits.
Here are our 'Four Findings' from the match.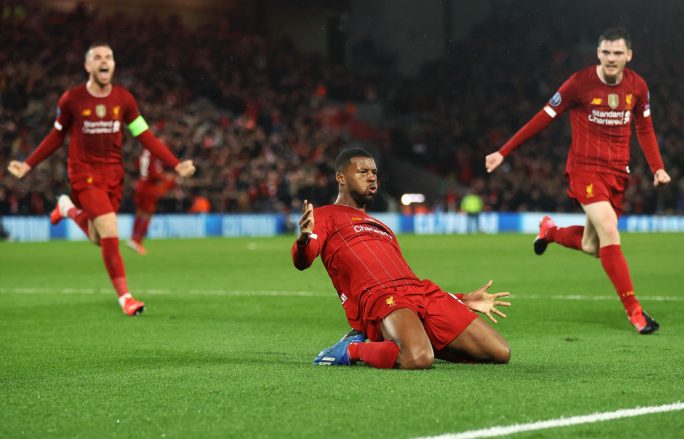 Big-game Gini
Gini Wijnaldum loves a big match. Last year his performance at home against Barcelona assured him folk hero status on Merseyside. This year against another Spanish side, the midfielder reminded everyone how valuable his contributions to the club can be.
Again, he latched on to an aerial cross to give the Reds a critical goal in a clutch moment. With Jan Oblak able to thwart every opportunity Liverpool offered earlier, the Dutchman delivered with a delayed run and bullet header. It beat Obak and filled Anfield with hope.
Later, his assist for Roberto Firmino's go-ahead goal made the midfielder seem the likely man of the match. 
Charging Chambo
In a start that should have surprised no one, Alex Oxlade-Chamberlain staked a claim that he is ready to fulfill the promise he offered before his knee injury that kept him out of the Kyiv Champions League final. In his best performance of the campaign, he was everywhere while on the pitch.
His combination of directness and deft movement with and without the ball made him a constant threat. He flashed past players with his pace and provided a constant option going forward. 
The midfielder tested Oblak repeatedly and drove the Reds at times, as well as providing the critical cross for the opening goal.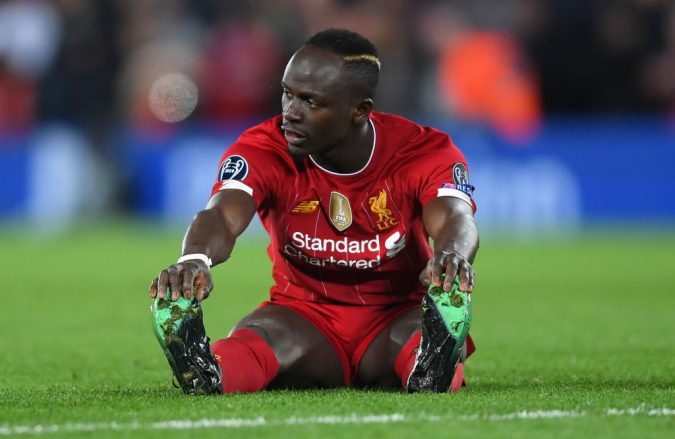 Failing to finish
As good as Atletico Madrid's goalkeeper performed in this match, Liverpool also lacked a clinical edge. This was the kind of overall performance that had been absent for weeks. The Reds rampaged with the kind of qualities that marked many of their best performances under Jurgen Klopp. Despite generating over 30 shots, they could not make enough of them count.
This was a match that should never have needed extra time. Liverpool dominated with rare power and patience. Simeone's side clung on for long stretches of this match. While other sides have buckled or broken, Atletico's grit gave them half a chance of hanging in the tie. 
Yet, Liverpool never punished them in front of goal. Too many easily saved shots, sensational efforts and the woodwork all left Liverpool vulnerable to conceding in extra time, which made all the difference.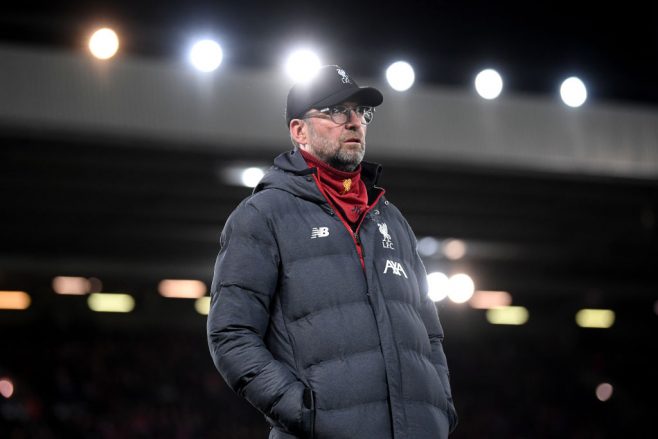 Anfield angst
The timing of Liverpool's lull could not have come at a worse time. Their historic winning run came undone in an unlikely fashion against Watford in the league and equally doubtful circumstances Atleti's stunning win ends the Reds European title defence, as well as their unbeaten Anfield run. Still, this is the first European tie Jurgen Klopp has lost as Liverpool manager.
The power of Anfield was on display but it could not overcome the side's missing moments. This was a match of moments and Liverpool lacked that extra quality when it counted most.
An unimaginable error from a backup keeper proved costlier than the Reds could overcome this time. 
They will win the league title but this loss will sting in a season that started so strong and felt like a chance at a treble. 
---