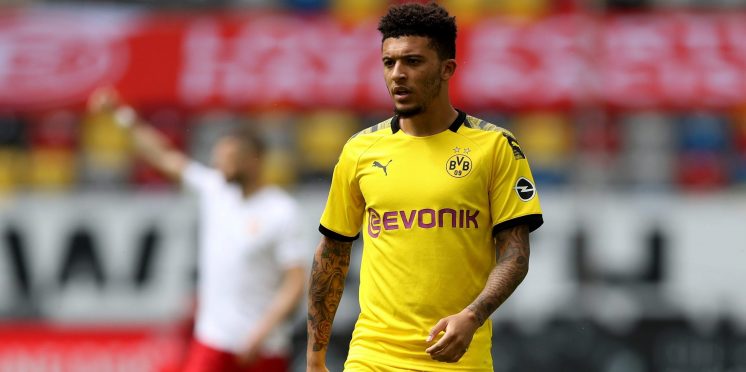 Jurgen Klopp: "A red jersey would look very good on Jadon Sancho"
At a live event with BILD Sport, Jurgen Klopp was asked about the possibility of Liverpool signing Borussia Dortmund's Jadon Sancho.
Here's how he responded:
A red jersey would look very good on Jadon Sancho but I don't think such a transfer will take place this summer. He is a very interesting player. If he moved to Liverpool, I would be the most surprised of all!
Speculation about Sancho's future has been rife for a few months, with Liverpool just one of the teams who were linked with a move for the England international.
Manchester City, Manchester United and a few other clubs have been touted as possible destinations for the 20-year-old too and given Klopp's comments, it appears that they'll all have a better chance of signing him now Liverpool are seemingly out of the mix.
Given the financial impact that the global pandemic is having, and will continue to have, on football, there won't be many teams who will be able to afford the type of fee it will take to get Dortmund to sell Sancho so it remains to be seen if the former City academy star will be moving this summer or if he'll be staying with the Bundesliga side for at least one more season.
---