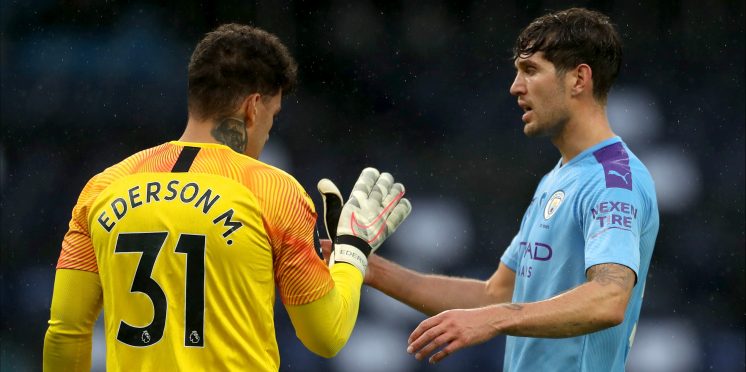 Liverpool mock John Stones as he says City are still the best in England
In an interview with Sky Sports, Manchester City defender John Stones claimed that his side were still the best team in the country, despite the fact that they've surrendered their Premiers League title to Liverpool and currently sit 23 points behind The Reds.
The England international, who has found himself out of the City starting XI as of late, said:
We are quietly confident we are (still the best). We know our ability and the standard we have set for ourselves in the dressing room.
It's fair to say that more than a few Liverpool fans picked up on Stones' comments and the range of reactions have been quite interesting to see, ranging from those laughing at Stones to those simply pointing out how far City are behind the Reds in the title race.
Here are just a few of the reactions from fans who took to Twitter to give their thoughts about Stones' comments.
I think the team that won the PL are the best mate !

— Tony Cornfoot (@Tonyc1234) July 10, 2020
The best are 23 points behind 😂

— 🔴 19 + ⭐⭐⭐⭐⭐⭐Top of the Perch & Unbearable (@TheRedScousZA) July 10, 2020
— Stu 🏆 (@stu_89) July 10, 2020
23 points behind the champions and he's talking this nonsense. He should be more worried about getting back into the City team consistently

— Nathan Duffy (@NathanDuffy1996) July 10, 2020
😂 Good bants. You can take the player out of Everton but you can't take the Everton out of the player.

— Ant* – LFC CHAMP19NS* (@OfficialAN_87) July 10, 2020
Deluded!!!!!!!!!!

— Rob Clavey (@ClaveyRob) July 10, 2020
---