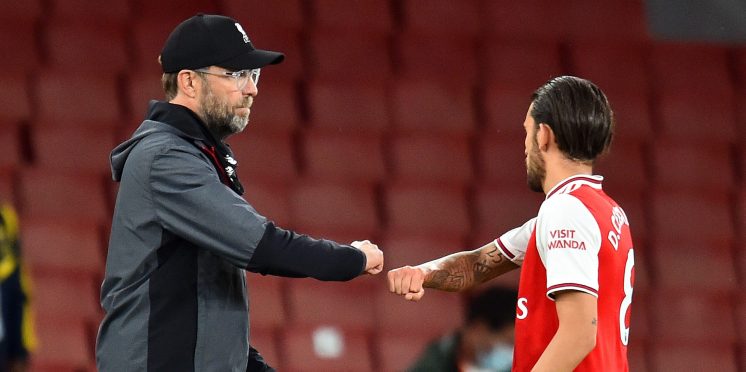 Four Findings: Arsenal 2-1 Liverpool
Liverpool self-destructed on Wednesday night, allowing Arsenal to pull ahead and hold on for a 2-1 victory at the Emirates.
For the first 20-plus minutes of the match, everything looked like they were going according to plan. Liverpool were dominating the home side, pinning them within their own half, before Sadio Mané broke the deadlock with the opening goal. Another goal seemed within reach too.
However, once again, the Reds faltered after the drinks break. The break in the action coincided with a break in concentration. In the second quarter of the match, Liverpool made two unlikely errors and were punished for both before the break.
First, Virgil van Dijk failed to complete a back pass in the box while Reiss Nelson was draped on him. All appeals for a foul were dismissed and Alexandre Lacazatte pounced on the loose ball for a tidy finish to tie the score.
Then at the end of the half, Alisson made a mess of an Andrew Robertson throw-in and was quickly made to pay, this time with Reiss Nelson finishing. Just like that, Liverpool headed into halftime down a goal.
Despite a recommitted effort in the second half, Liverpool could not find a leveller. It was not for a lack of effort, as the Reds has 24 shots, eight on target to Arsenal's three. However, more imprecision in the final third and some faulty finishing meant Jurgen Klopp saw his side lose for the first time to Arsenal.
Here are four findings from the match.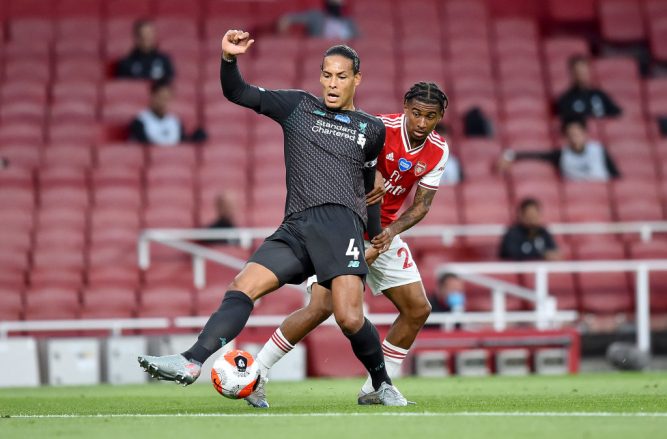 Frustrating Focus
Of all the players to look most human, few would have predicted Virgil van Dijk and Alisson would see standards slip. The two stalwarts are entitled to an occasional error. Rarely are they punished with such precision.
The dominant Dutchmen slackened just enough that Arsenal's Reiss Nelson could disrupt what would otherwise be a bread-and-butter back pass. Referee Paul Tierney showed no interest in making a call for a foul and the goal stood.
Allison had even less reason to feel aggrieved as he simply misjudged a throw-in, failing to execute a simple back pass to thrower Andrew Robertson. The Scot may have put the keeper under some pressure but the Brazilian made a mess of things.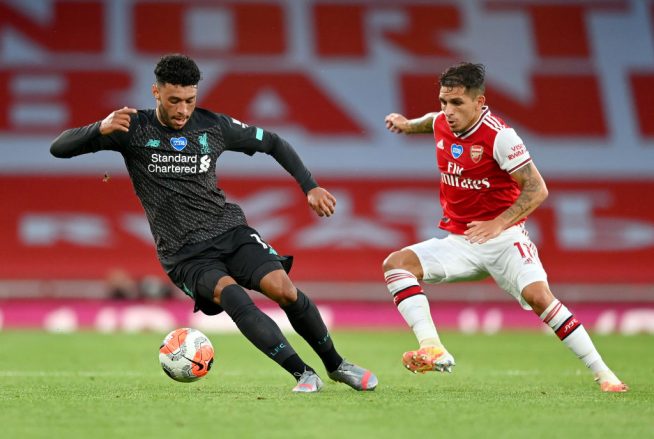 Ox Off
Returning to face his old side should have provided more than enough motivation for Alex Oxlade-Chamberlain. Unfortunately, the ex-Arsenal midfielder toiled through most of his 60 minutes with next to no impact.
Apart from a couple of bright moments, Oxlade-Chamberlain struggled to provide much of a threat. He managed a couple of crosses and got a shot off but never completely found his rhythm within the side.
In a way, it is the kind of performance that summarizes his season. He has had flashes that remind everyone of what he can deliver. Still, he is one of a handful of players competing for a much-needed run of games to find their full form. Fits and starts have so far failed to make his case.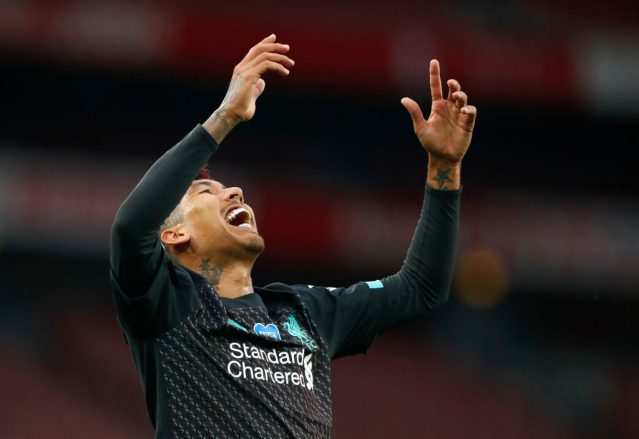 Patience Penalized
Since the restart, Liverpool has suffered from an almost preternatural patience. Having wrapped up the title they play with significantly less urgency.
Typically starting matches brightly, the first goal means more to them than at any point in the campaign. When they score early, there are rarely problems. The side settles into the match and easily exerts their dominance. The longer they go without a goal the more they seem to suffer.
Since the side generates so many chances, they can become almost cavalier to their profligacy in front of goal, convinced more chances will come. Yet, cutting edge seems to be more contagious with the side of late. Early goals invite more, while more patience becomes counterproductive.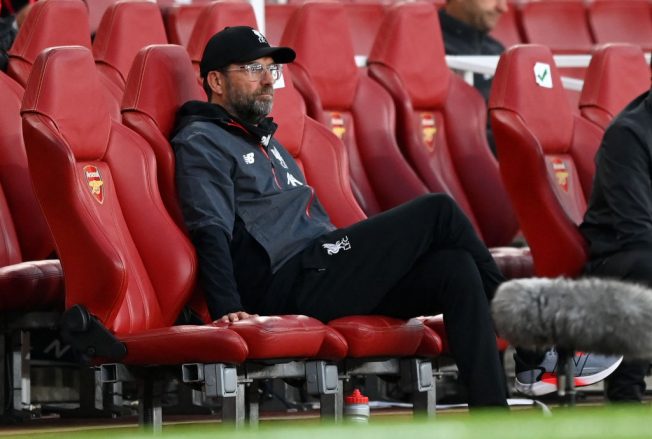 Meaningless Malaise
Ultimately, the Reds ran away with the title so supremely that they have essentially been processing since Boxing Day. Winning the first title in 30 years shines as the ultimate accomplishment of a three-year run that has seen the side rise to one of the world's best.
As much as will be made of Liverpool's inability to break Manchester City's 100 point season record, they shattered the speed record for securing the title. Combined with the disruption of the pandemic, the Reds understandably eased off the gas after achieving the goal.
With these last few matches essentially meaningless motivation may be harder to summon. It is not as if the side has not shown up in any match, but they certainly lack that familiar drive to dash any hope in the opposition. They need not be too fussed.
---