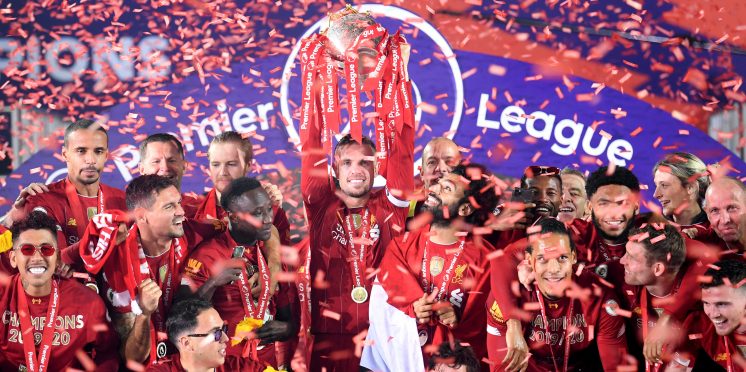 Gallery: The best pictures as Liverpool's players celebrate their Premier League title win
Although they wrapped up their title win weeks ago, Liverpool's players were finally able to get their hands on the Premier League trophy after the Reds defeated Chelsea 5-3 in their final home game of the season.
Unfortunately, supporters were not allowed to be in the stadium to watch Jordan Henderson lift the trophy but the families of the players were given permission to be in attendance.
Here are the best pictures taken as Jurgen Klopp and his players celebrated their title win.
---