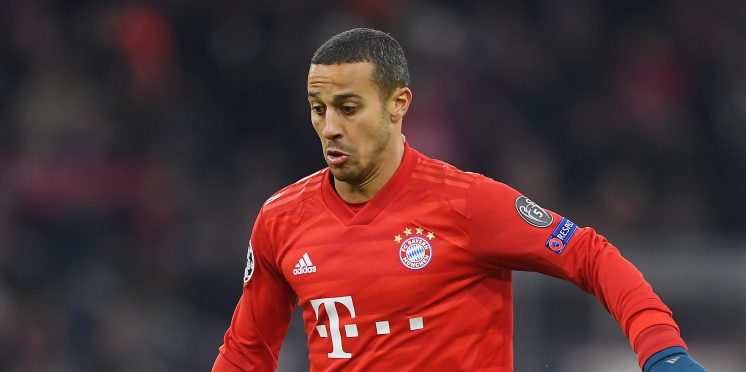 Liverpool make contact over Thiago signing via an intermediary
An article in SportBild has shed some more light on the ongoing Thiago Alcantara affair, claiming that Liverpool have used an intermediary to plan the deal.
The report also claims that The Reds want a lower price for the Spanish midfielder, whose contract will end at the end of this season.
Jurgen Klopp's side have also been joined in their interest in the 29-year-old by rivals Manchester United, although they are yet to make any formal approach.
Honorary president at the Bavarian club and legendary player Ulrich Hoeneß spoke to Bild and claimed:
They (Liverpool and Man United) are trying to blackmail us now and then hit a cheap offer.
The report also claims the Premier League champions have now made contact over the ex-Barcelona man with the Continental treble winners through an intermediary.
The powers that be at Anfield are reticent to overspend on a player that wants to join the club and will be available on a free in a matter of months, whilst Bayern are holding on to their valuation of the player.
This transfer saga seemed a cut and dry deal but has quickly developed into anything but.
As the final matches of the 2019/20 campaign were completed, Thiago seemed to lay down a marker that he wished to leave Bayern Munich, with Anfield his preferred destination.
However six weeks on and with an agreement reportedly in place between club and player, we are no closer to seeing the classy number six in Liverpool red.
---