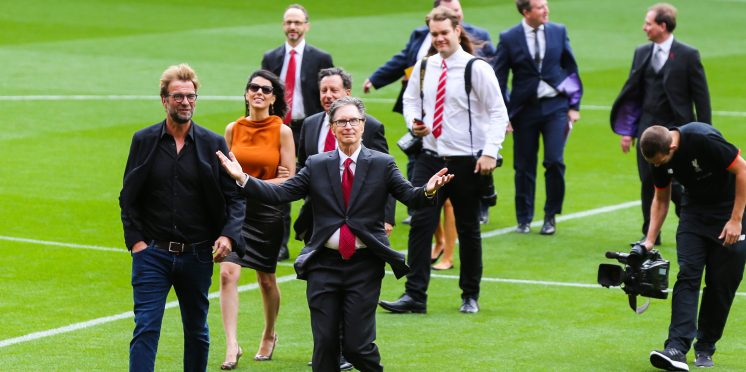 FSG – the good and the questionable
Since Fenway Sports Group capitalised upon an unprecedented £300m deal to take control of Liverpool FC, their first decade in charge has been one of gradual progression and steps taken in the right direction. However, it hasn't been all plain sailing and there have been numerous bumps in the road.
With the news breaking that Liverpool are unlikely to sign a centre-back in January, despite Jurgen Klopp publicly stating he would want one if the opportunity came, we look back at FSG's time at the club, with the good and the questionable analysed.
---
There is no doubt that, since FSG's takeover, the global brand and name of Liverpool FC has increased exponentially. If they were to sell the club at any given moment, they would likely receive far more for it than their initial investment a decade ago.
At first, FSG set their stall out with the handling of individuals at the club. Sir Kenny Dalglish was sacked after winning the League Cup, and even if he had beaten Chelsea in the 2012 FA Cup, he would have gone.  This proved to be the right decision in hindsight, but showed that the owners where not hesitant in making big decisions at a fast pace.
Throughout FSG's time at the club, there biggest appointment was undoubtedly attracting Jurgen Klopp. Lets not forget that, at the time, there were a number of clubs including the likes of Manchester United, Arsenal and Barcelona who were in the market for a new manager, and Klopp would likely have ticked every box for those behemoths.
FSG's biggest asset is Jurgen Klopp. He's the one who attracted players such as Virgil van Dijk and Alisson, who joined Liverpool ahead of Manchester City and Chelsea respectively. He's the one who has made Sadio Mane, Mo Salah, Roberto Firmino and many more into world stars. He's the one who brought home the sixth European Cup and the long-overdue 19th league title.
---
Our guesses are as good as anyone's as to what's happened recently with Liverpool. There is no doubt that both Klopp and the board have a centre-back target they wish to acquire in the summer.
Despite this, Klopp's wish – as well as that of many supporters – is to bring in a new defender in January. Perhaps not a £50m player but at least a fresh face and experienced centre-half who can do the job for at least a few months.
Since Klopp set foot into Anfield, it has always been a sell-to-buy mentality with the owners of the club, which has worked well because the manager and his coaches are the perfect match for a club which identifies key targets and makes them into superstars. The two standout changes to the first team have been Van Dijk and Alisson, who were both bought with the money recuperated from the sale of Phillippe Coutinho.
In the summer of 2019, after winning the European Cup, Liverpool did not sign anybody in the proceeding summer window. Despite the uproar from some, this proved again to be the correct decision and showed the full faith in Klopp and his team, who then went on to win the Premier League at a canter.
---
FSG's relationship with Klopp has always been a positive one, with hardly any complaints – an occurrence you don't see in modern football.
There is no doubt that Klopp wants to bring in a centre-back in January and will possibly have a shortlist of those ideal choices, so why aren't the owners backing him with this? They're risking a relationship with their greatest asset at the club – the manager.
Klopp has worked wonders so far during his time at Liverpool but injuries have dealt him a very bad hand this season. It's becoming increasingly important that Klopp is kept happy, as with no fans allowed inside Anfield, they can't voice their opinion about the man they all adore.
---