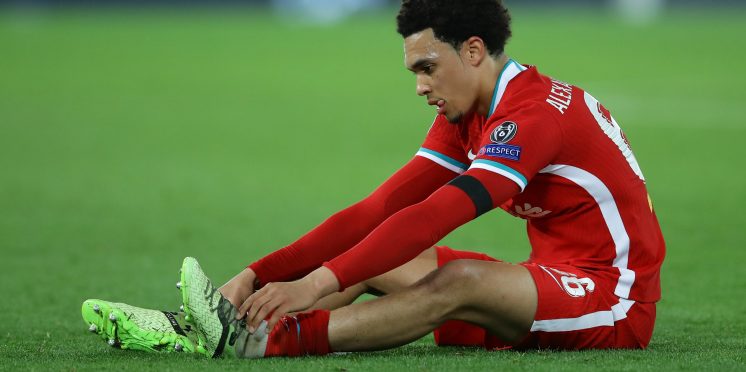 Tweet exposes Liverpool's poor record against Spanish teams in Europe
Liverpool are known as one of the most successful clubs in the history of the Champions League.
The Reds have won a total of 6 European titles in their long and coveted history.
Our most recent victory in the competition came in 2019, with the club beating Tottenham Hotspur in the final in Madrid.
It was quite the journey along the way to the final, too, with the Reds beating Barcelona in the semi-finals.
After falling 3-0 down in the first leg at the Nou Camp, Jurgen Klopp's side turned the tie around at Anfield with a memorable 4-0 win.
However, despite the club's heroics that day, it has been revealed by a Real Madrid fan account on Twitter that Liverpool's record against other Spanish teams isn't as remarkable…
As you can see, the club's form against Spanish sides in Europe is far from impressive.
ReadLiverpool Verdict
Our games against Madrid in 2014 can be dismissed in our opinion due to the quality of the squad at that time.
However, our Europa League final against Sevilla in 2016 should have been a win for Klopp and the club.
Again, our final against Real in 2018 was a surprise for many and the Reds were unlucky to watch the game unfold in such fashion.
Last year's round of 16 ties against Atletico saw a poor side to Liverpool's game at times and the Spanish club deserved to progress.
Despite dominating in the second leg against Real on Wednesday, the squad failed to find that pivotal goal.
Plenty of chances came our way in the game with Mohamed Salah and Sadio Mané getting in some great positions.
It just seemed as though we couldn't finish our chances despite some fantastic football, with Trent Alexander-Arnold one of the stars of the show.
As you can see though, the club's record against Spanish teams shows a real bogey league for Klopp and Liverpool.
---