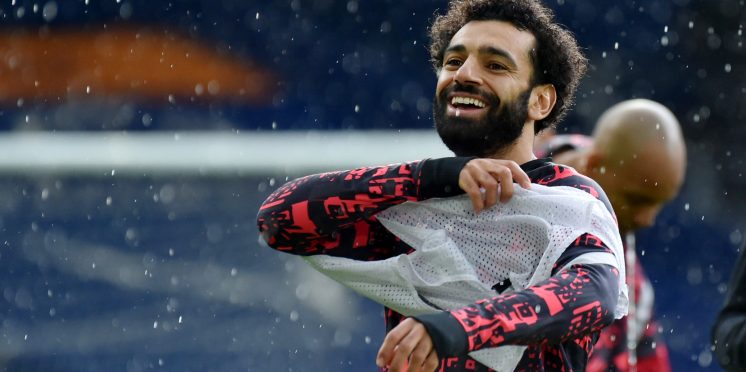 Liverpool 'eager' to reward £90m forward with new contract after 31-goal season
This summer is proving to be an integral one ahead of Liverpool's upcoming Premier League season.
The Reds have been linked with a number of players in the transfer market as well as completing some key signings.
However, it is also important for the club to keep hold of their current crop of stars in the squad.
Last season was far from the club's best, with them finishing third in the league after a tough winter period.
Despite the poor form at times overall, one constant was the scoring form of Egyptian winger Mohamed Salah.
As a reward for his incredible services over the last few seasons, the club are keen to reward him.
The Liverpool Echo is reporting that the club is eager to reward him with a new deal to make him the highest-paid player in the club's history…
As cited by Anfield Watch above, it appears as though a new deal is in the pipeline for Salah.
The report from the Liverpool Echo states that Salah is currently earning £200,000 a week at the club.
Alongside Thiago Alcantara, Salah is the highest earner at the club currently, but a new deal would take him past that.
It is unknown just as to how much the club intend to increase Salah's earning's but it will no doubt be an impressive fee.
There is no denying that Salah deserves the proposed wage increase given his contributions.
The winger has been a constant threat for the Reds over the last four seasons, scoring a monumental amount of goals.
It is rare that we see the club cash up for our big players and it is great to see them finally doing so.
A new contract for a player such as Salah is like a new signing, as you know he will continue to deliver.
---