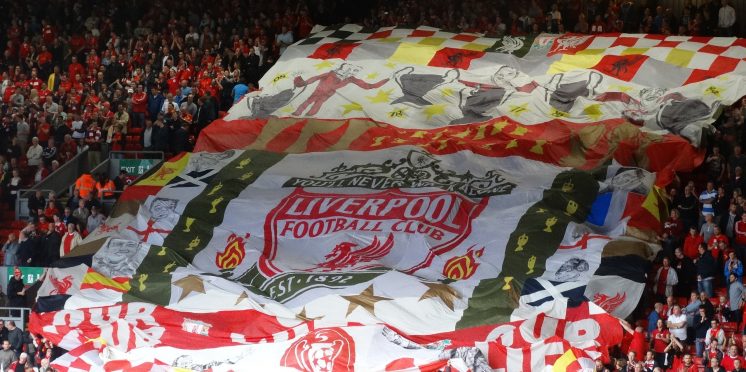 Reds Starlet Harvey Elliott Acknowledges Football's Not All About "Mad Tricks"
SOURCE: Photo
When Liverpool and Jurgen Klopp forked out an undisclosed fee to bring Fulham academy prospect Harvey Elliott to Merseyside, many anticipated it to be an ideal fit for the Reds and Elliott. Elliott himself grew up as a Liverpool fan, despite being born and bred down south and representing QPR and Fulham at academy level. Meanwhile Liverpool were signing an English winger with almost limitless potential.
He became the youngest ever player to feature in the Premier League, and signed his first professional terms at Anfield last July. The contract was rich reward for a hugely encouraging 2020/21 campaign spent on loan with Championship side Blackburn Rovers, during which he scored seven goals and racked up 11 assists in 41 appearances.
A nominee for the EFL Young Player of the Season gong, Elliott saw his terms improved further still this summer, with the mood music around the club suggesting that his first team appearances could be ramped up for the Reds this term. Sure enough, he made four appearances prior to his horrifying ankle dislocation against Leeds United, which many feared would keep him sidelined for the rest of the campaign.
SOURCE: Photo
Fortunately, the signs are much more positive two months down the line. Elliott's surgery proved an instant success and more recently he was snapped exercising at Liverpool's AXA Training Centre. Although the time on the sidelines has stunted his on-field progression, it has given him time to reflect on his meteoric rise to stardom.
Elliott previously modelled his game on a modern-day Brazilian icon
In a recent feature with Pro Direct Soccer, Elliott discussed his injury setback, becoming a Liverpool player and his maturing approach to the game. Pro Direct Soccer described Elliott has having "unwavering confidence" and "raw talent". Much of that is due to Elliott's revelation that he "based [himself] on Neymar". The Brazilian's game, which was heavily influenced by futsal during his early days, is based on outrageous technique and speed of thought – both with and without the ball. It's what has made him a global superstar with the likes of Barcelona and PSG.
However, such is Elliott's progression that he acknowledges the game "isn't all about doing tricks". Instead, it's more about "working hard" and being clever about doing tricks "when it's necessary" to gain an on-field advantage. Elliott wasn't ashamed to admit that he had "a tear in [his] eye" when walking out at Anfield for his Reds debut. He described it as a moment that he and his family had "dreamt of for a long time".
Fortunately for Elliott, he would appear to have plenty of strong influences in and around the Liverpool dressing room. The likes of England's Jordan Henderson and Dutch defender Virgil van Dijk are players that have been there and played at the highest possible level. Both of whom are consummate professionals both on and off the field – something Elliott is keen to aspire to.
Elliott could be back on a Premier League pitch in early 2022
Liverpool supporters feared that Elliott's ankle dislocation would rule him out for the rest of the season, but there is genuine hope that he could return to action as soon as the New Year. Ben Dinnery, an expert in football injury analysis, believes Reds fans should take solace from a recent injury sustained to Andre Gomes for city rivals Everton.
Dinnery said that the "different camera angles" can often make injuries look even more serious than they physically are. He touched on Gomes' injury sustained following a late challenge from Tottenham striker Son Heung Min last season. Dinnery said that many fans and pundits wrongly "assumed it was season over" for Gomes, but he was back in action within three-and-a-half months.
Dinnery described Liverpool's in-house medical department as "unbelievable", indicating that Elliott is in safe hands. Although Dinnery said both Elliott and the club most avoid any "corner-cutting", he did not rule out Elliott kicking a ball in anger for Klopp's men before the season is out.
---