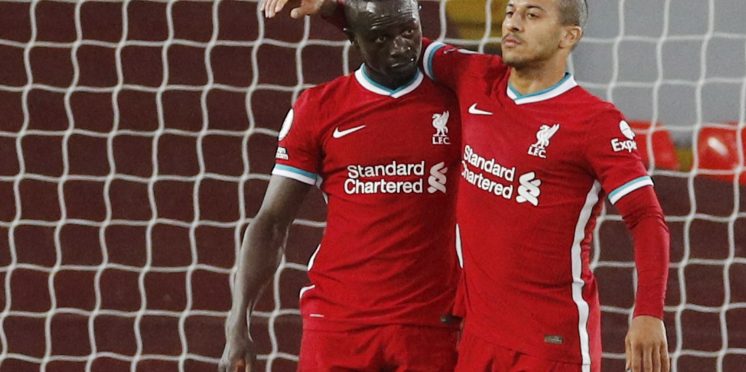 Virals: Photos of Liverpool's new 2021/22 away kit leaked online
Yesterday saw a proposed Liverpool away kit leaked online with an interesting design.
Initially it had been thought that the clubs three kits for next season had already been leaked.
The proposed three kits consisted of the red home kit, a white away kit, and a yellow third kit which you can see below.
However, a new design of the away kit has been leaked online and it looks more a lot more likely to be the finished article.
The design, as also tweeted by Watch LFC below, takes the club back to the Ecru colour of the famed 1996 away kit.
The kit is very similar to AS Roma's away kit of this season, with the collar and template almost identical.
The colour scheme of this kit gives a great nod to some of the kits of the past.
Previous Liverpool away kits have featured green and white, and the red stripe gives a nod to the home kit.
ReadLiverpool Verdict
Overall, the design of the kit is actually really nice and although is a copy of the AS Roma template – the colourway really helps.
Those classic away kit colours of the Ecru and the throwback to the green and white on the collar is nice.
You can't go wrong with a kit that features a button collar – it always looks really classy.
The major feeling online is largely positive but some people are opposed to the new design.
If the Reds were to turn out in this next season then we certainly wouldn't be against it.
Nike have grown to become one of the biggest kit manufacturers in the world and the club has a great deal with them.
---