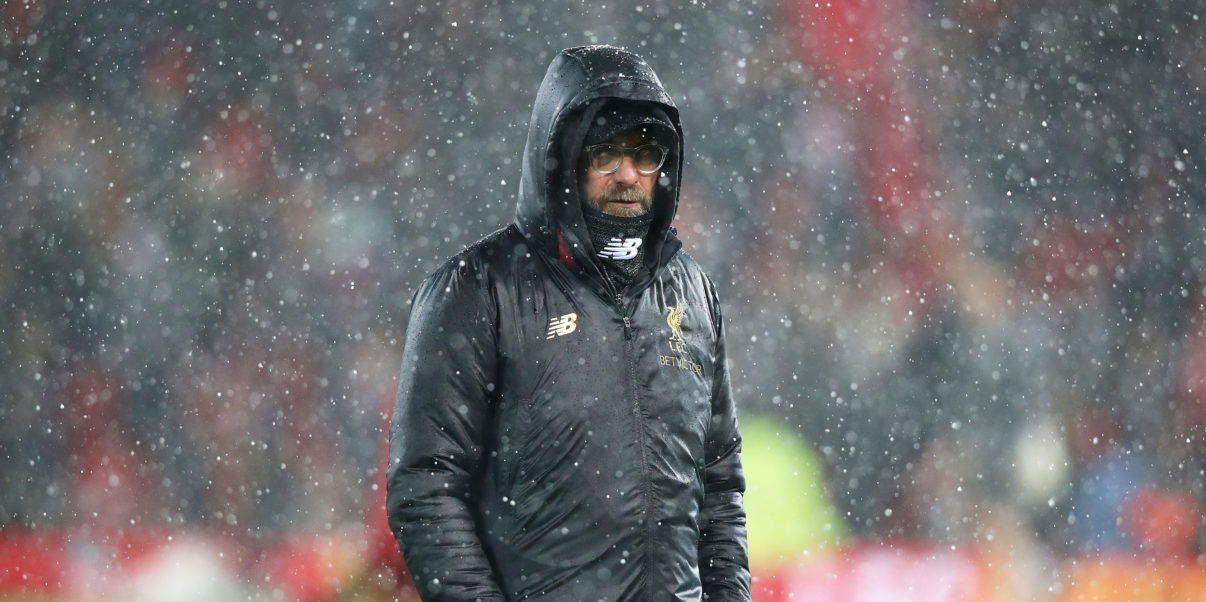 Liverpool must stay brave during the Premier League run-in
After a frustrating 1-1 draw with Leicester City at Anfield on Wednesday night, it certainly felt like a big opportunity missed for Liverpool. The Reds missed the chance to go seven points clear of Manchester City at the top of the table after they suffered a 2-1 defeat to Rafael Benitez's Newcastle side on Tuesday.
The nerves in the stands appeared to be replicated on the pitch against Leicester with the opposition having a couple of very good opportunities to take all three points back to The King Power Stadium
There was a lot of negativity on social media after the game, which was very unjust considering it is the first time all season that Liverpool have dropped points against a side outside the top six.
The next few weeks will see the return of key players such as Joe Gomez and Trent Alexander-Arnold who have both been a huge part of a defence which has kept 13 clean sheets in just 24 Premier League matches this season.
Alex Oxlade-Chamberlain is set to return to full training towards the end of this month which will give the team a huge boost. Oxlade-Chamberlain has been out since he suffered ligament damage in his knee back in April in the first leg of the Champions League semi-final against Roma.
His energy and presence in the midfield are what have, at some points this season, been slightly lacking and he will almost feel like a new signing. He can be the driving force of the midfield and the link between the midfield and attack.
With 14 games to go in the League, the return of these key men could be vital in Liverpool's pursuit of their first Premier League title. Alongside this, Liverpool must preserve their key players such as Virgil Van Dijk and Mohammed Salah whenever it is possible to do so.
The Premier League title is what the supporters have always craved and they will do everything in their power to help this team get across the line.
For Liverpool to achieve their goal this year everyone associated with the football club must pull together as a collective towards the back end of the season.
---