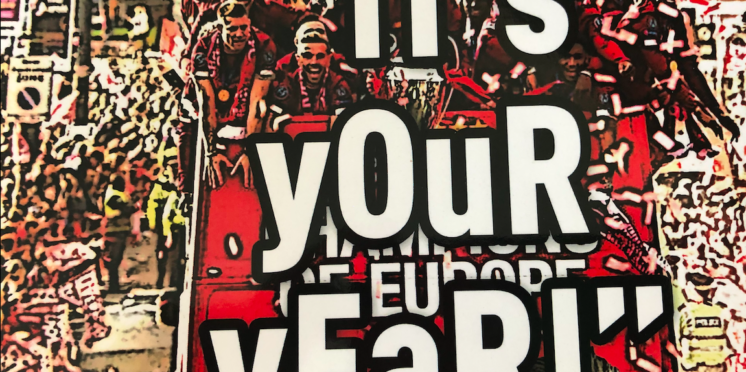 Book Review: It's Your Year! How the internet reacted to Liverpool's 2018/19 season
Some might accuse me of writing this review because authors Paul Machin and Ross Chandley are my mates, and to be fair, those people are right. I am reviewing a book written by my mates because it's pretty cool that my mates have written a book!
It's Your Year chronicles how 'the internet', aka social media users, reacted to each of the key moments throughout Liverpool's 2018/19 season, a campaign which, in case you forgot, ended with the Reds winning the Champions League in Madrid, about two weeks after they had ended their league campaign as the best runners-up in the history of English football.
As someone who works in media, Twitter is a huge part of my day-to-day life, probably too much a part of it if you ask my missus, and this book made me laugh so many times as I was online when plenty of the highlighted reactions took place and I remember the joy, the fume and the meltdowns.
From signing Fabinho and Fekir's failed medical to Jordan Henderson's tippy-tappy trophy lift in Spain, It's Your Year goes through it all and memories that I forgot existed came flooding back as I read page after page.
It brought back great memories, like Divock Origi's hilarious Derby Day winner as Everton's T-Rex goalie couldn't reach the crossbar. It also reminded me of some of the lows, like the loss to Red Star Belgrade where Liverpool looked like the baddie from Space Jam had drained them all of their abilities to kick a football.
It's easy to sit here now and look back at last season and smile, I do it often in fact, but it's worth remembering that football seasons are day-to-day events and that social media allows people, advised or not, to react to EVERY event like it is life or death.
It genuinely was really fun to read the book and just remember the reactions to every single moment of the season.
My mates, they wrote a really good book!
---
If you'd like to buy a copy, which I'd recommend, you can do so by CLICKING HERE.
---
---