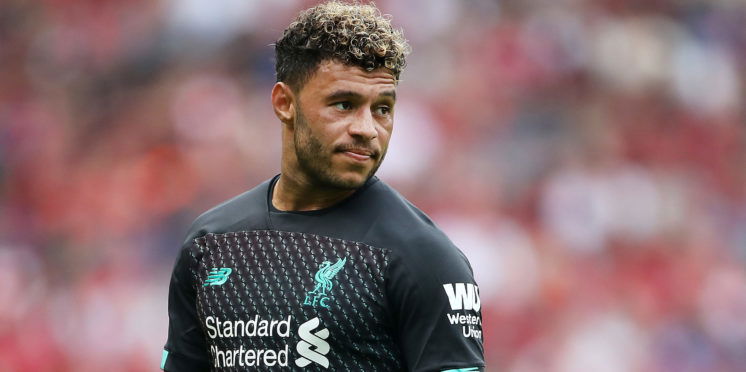 Oxlade-Chamberlain: What does he add to Liverpool's midfield?
When Liverpool signed Alex Oxlade-Chamberlain for £34 million from Arsenal on transfer deadline day in August 2017, some were unsure of how the Englishman would fit into Liverpool's system.
After a series of injuries during his six-year spell at Arsenal, he arrived at Anfield with a point to prove. He had been used as a winger, midfielder and even at full-back during his time in north London.
But it was clear that Liverpool's hierarchy saw potential in the midfielder just from the way in which Jurgen Klopp spoke of Oxlade-Chamberlain when he signed for the Reds.
The German described him as a "positive" player who is "willing to take risks" and "has the mentality and desire to get even better".
However, after a long-term injury in April 2018 that saw him miss a total of 49 games, Liverpool fans are still yet to see the very best of Oxlade-Chamberlain over a prolonged period of time.
With Liverpool signing very few players in the summer transfer market, it was suggested by many fans that the return of long-term injury absentees Oxlade-Chamberlain and Naby Keita would be like new signings, to use an old cliche.
The English midfielder featured heavily in Liverpool's 2-1 away win at Southampton last weekend and looks to be nearing full fitness again, much to the delight of Klopp and his staff.
Combined with that is the news that Oxlade-Chamberlain has put pen to paper on a new long-term contract that will see him stay at Anfield until 2023.
The new-and-improved deal is a reward for his dedicated return to the first team after 12 months out through injury.
Not only that, but it also indicates that Klopp sees a bright future for the England international.
He offers different qualities to Jordan Henderson, Gini Wijnaldum and James Milner, and could well bridge the gap in goalscoring records between the front-three and Liverpool's midfield.
Goals
During his most impressive spell in a Liverpool shirt, Oxlade-Chamberlain proved that much-needed goals are something he can add to Liverpool's midfield.
His 10 goal contributions (three goals and seven assists) in the 2017/18 Premier League campaign showed that he adds attacking value.
Often criticized for being too safe, Liverpool's midfield three of Fabinho, Henderson and Wijnaldum could be altered to include the goalscoring threat of Oxlade-Chamberlain.
While this added threat has its defensive drawbacks and will not be used every week, it is clear that his added attacking threat will be a welcome return.
If we compare Oxlade-Chamberlain's goal involvement to his fellow midfielders, we can see that it will add further quality higher up the pitch.
Henderson managed just one goal and three assists in the league last season, while Wijnaldum only chipped in with three goals. As a result, there is a profound lack of threat from Klopp's favoured midfield duo, alongside Fabinho.
Therefore, this added dimension that Oxlade-Chamberlain provides indicates that Liverpool's midfield could improve this season.
Reliance on the front-three to continue to score goals is not a long-term solution.
Penetrating the Defensive Line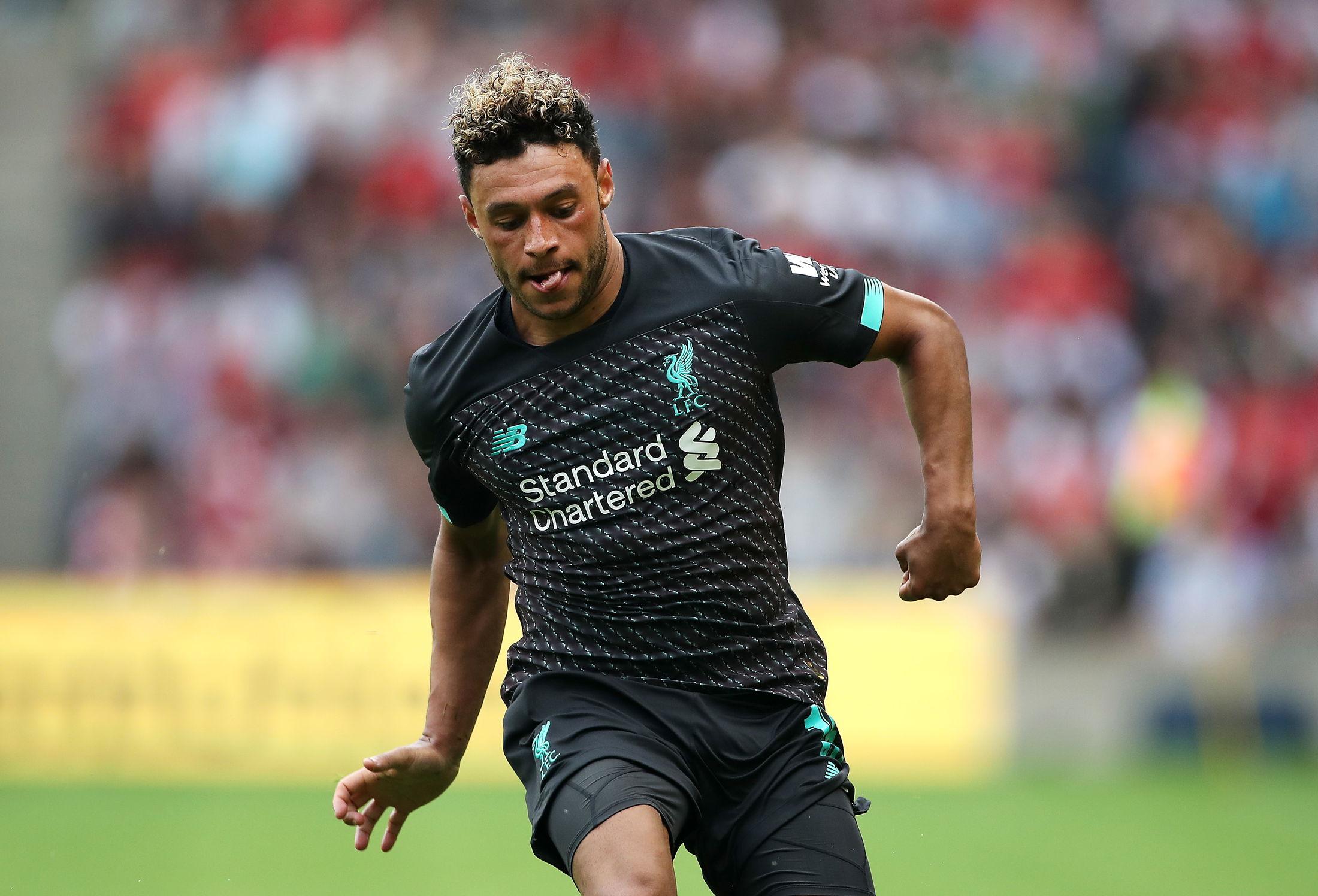 In addition to his direct goalscoring involvement, Oxlade-Chamberlain adds more attacking elements to Liverpool's midfield that are often missing.
The 26-year-old completed the most take-ons (four) against Southampton in his first start of the season, showing that he has the ability to open up the opposition.
If we look back to one of his most impressive games in a Liverpool shirt, a 3-0 win against Manchester City in January 2018, it is clear that his involvement higher up the pitch, penetrating the opposition's midfield, is a key strength.
Oxlade-Chamberlain completed a total of four take-ons versus City, all of which were in the opposition half, which showcases his attacking ability against the very best opposition in the Premier League.
CONCLUSION
One important thing to note is that Klopp clearly favours midfield rotation. The system in which his midfield plays demands constant interchanging, in order to keep things fresh.
For a system that needs to be implemented by high-energy personnel, Oxlade-Chamberlain certainly won't play 90 minutes every week.
Essentially, the most important thing to remember is that the England international adds another dimension to the Liverpool midfield.
His added attacking threat and goalscoring ability will be a welcome return to an area that is sometimes void of attacking creativity.
If Oxlade-Chamberlain is to stay fit over the course of the season, he will become a crucial cog in Klopp's midfield wheel.
Should Oxlade-Chamberlain start in Liverpool's regular staring lineup?
Yes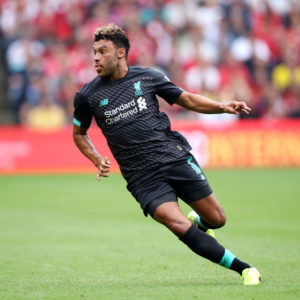 No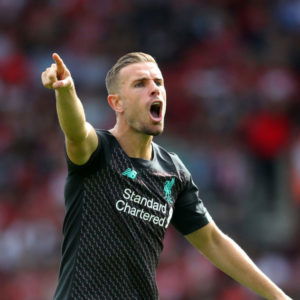 ---