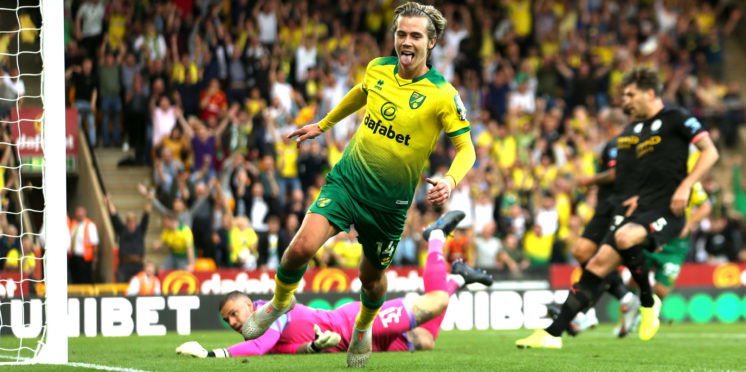 Liverpool fans mock Man City after Norwich loss
Manchester City's loss to Norwich City has increased Liverpool's lead at the top of the Premier League table for the time being.
The Reds saw off Newcastle United earlier on Saturday, winning 3-1 despite conceding the opening goal in the first ten minutes.
Another victory for Jurgen Klopp's men ensured the club maintained their 100 per cent record in the Premier League after five games this season, while City have just three wins to their name.
Also conceding relatively early on, City couldn't mount a strong enough comeback at Carrow Road, losing 3-2 to the Canaries.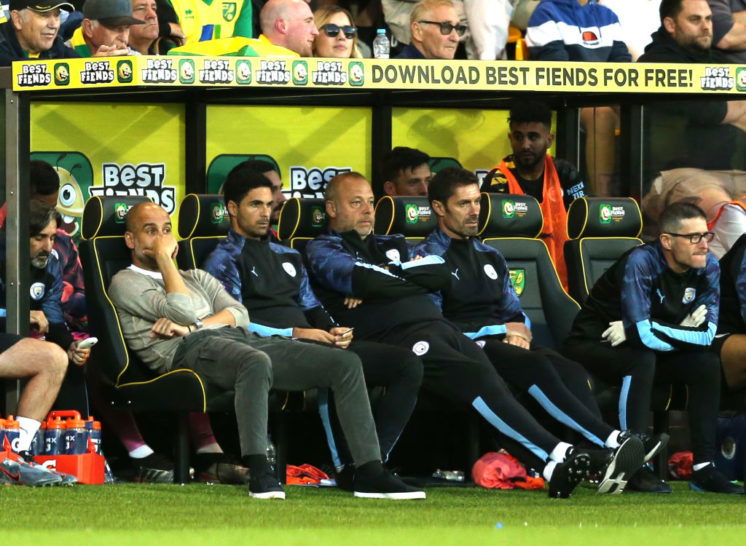 Pep Guardiola's have just ten points after five games, creating an early gap between the league's two best sides.
Taking to social media, a number of Liverpool fans have celebrated Norwich's win and made fun of City for failing to beat the Canaries, who Liverpool comprehensively beat 4-1 on the opening day of the season.
Twitter: @NorwichCityFC @makesalonen1 https://t.co/OzMEmXefu5 (@SoLankySolanke)
Twitter: Compared to Van Dijk, Laporte has flown under the radar somewhat since signing for City. But he's almost as importa… https://t.co/nhwEQEx6a4 (@grahamruthven)
Twitter: Man City have bought class, #LFC have built class #Klopp (@MayankAdhye)
Twitter: City dropping points now is great but its literally SO early in the season to get excited about it, look what happe… https://t.co/DUYbSuTjje (@AmyLFC11)
Twitter: Beating Norwich City ain't for everyone #NORMCI https://t.co/mjJU9OeVvF (@ZIYAAD_LFC)
Twitter: YES NOWRICH!!!
What a absolutely superb performance form them. I've seen city play way worse yet you lot still blo… https://t.co/ullMR6n7yn (@LFCOwen96)
Twitter: 5 points ahead of City, after 5 matches?

Not bad. We'll take it. Come on @LFC! (@Ayo_Mhidey)
Read Liverpool Verdict
As good a result as this has been for Liverpool, there is a long way to go yet.
Norwich's win says a lot for the early season race, and it's hugely positive for a Liverpool side that want to pull as far away from Guardiola's side as quickly as possible. However, the Reds had a sizeable advantage before, and it didn't stick then, so fans shouldn't count their chickens before they've hatched.
Any Premier League season is a marathon and not a sprint, but particularly with Liverpool and Man City so evenly matched and so far ahead of the other competition, no early advantage, no matter how big, can be taken too seriously because it could all change in a matter of weeks.
Enjoy the little victories, but don't forget to look at the bigger picture.
Do you have faith that Liverpool will win the title this season?
Yes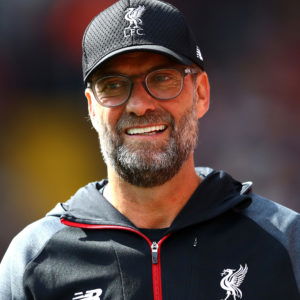 No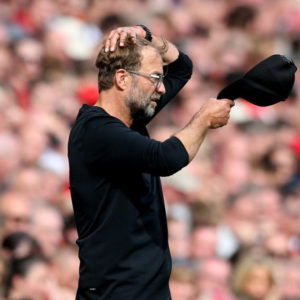 ---