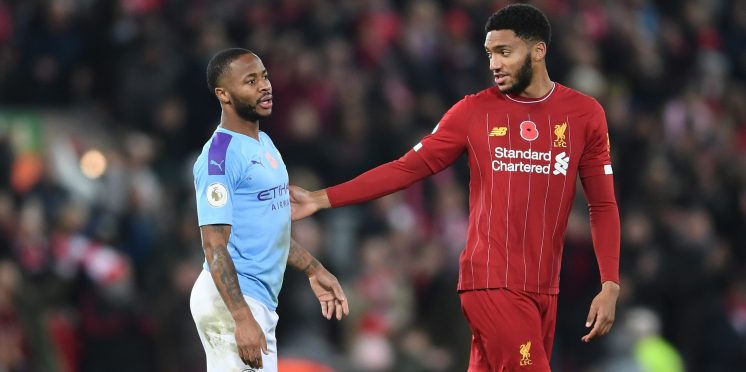 Gomez vs. Sterling and other teammates who've fallen out with each other
According to reports, England teammates Raheem Sterling and Joe Gomez had to be separated by other members of the squad after a bust-up. The pair had a bit of a scuffle at Anfield at the weekend and that seemingly carried over as the duo met up with the national team. It's probably fair to say that the two players don't exactly seem to be the best of friends and they aren't the first set of teammates to fall out. We've taken a look at some other examples of teammates who've fallen out.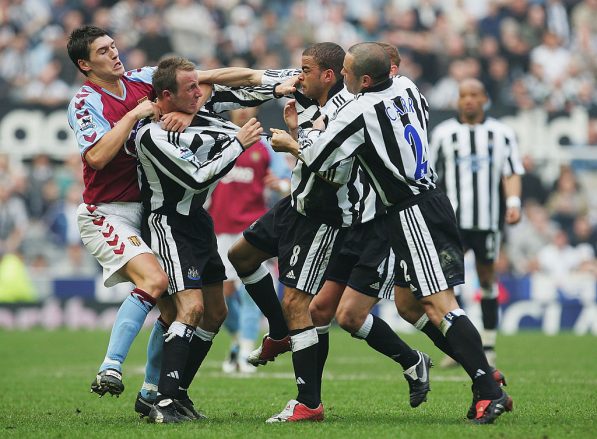 Kieron Dyer vs. Lee Bowyer
Where else to start than that famous clash between Newcastle's Kieron Dyer and Lee Bowyer!? The two had a heated exchange of words on the pitch and that evolved into a full-on fist fight with players from both sides having to wrestle them apart. The pair were sent off for their actions.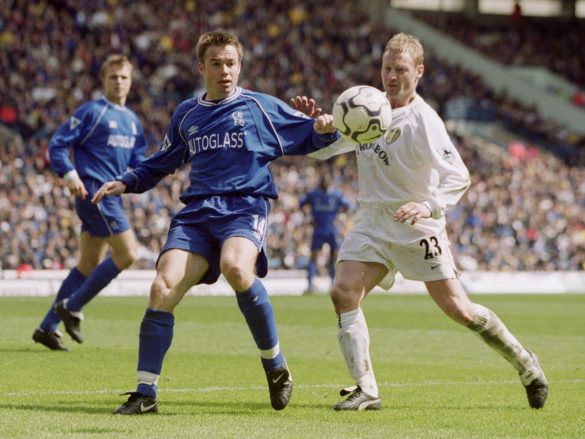 Graeme Le Saux vs. David Batty
During their time together at Blackburn, Le Saux and Batty had a coming together of their own. Early on in a Champions League match with Spartak Moscow, the pair got into a scuffle when Le Saux played a wayward pass to Batty, culminating with Le Saux landing a left hook on Batty before team-mates came and separated the pair.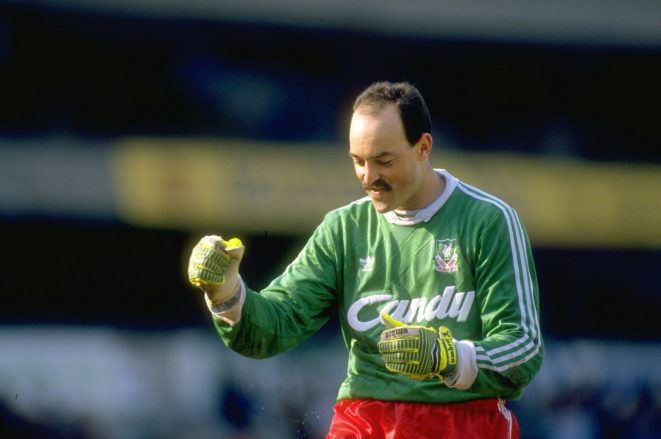 Bruce Grobbelaar vs. Steve McManaman
Merseyside Derbies are always heated games but rarely have we seen fights between team-mates in these fixtures. After Everton scored from capitalising on a poor clearance from McManaman, Grobbelaar lost his cool with the midfielder, tearing him a new one. The two squared off with pushes and they grabbed each other's throats before going their separate ways.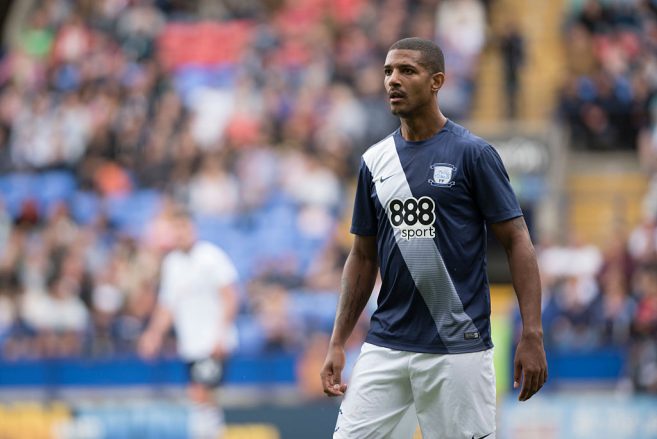 Jermaine Beckford vs. Eoin Doyle
Pressing for a late equaliser against Sheffield Wednesday, who themselves were down to 10-men, Preston's Jermaine Beckford and Eoin Doyle took out their frustrations on each other. The pair squared up and had a coming together on the pitch before being separated by their team-mates. They were subsequently sent off.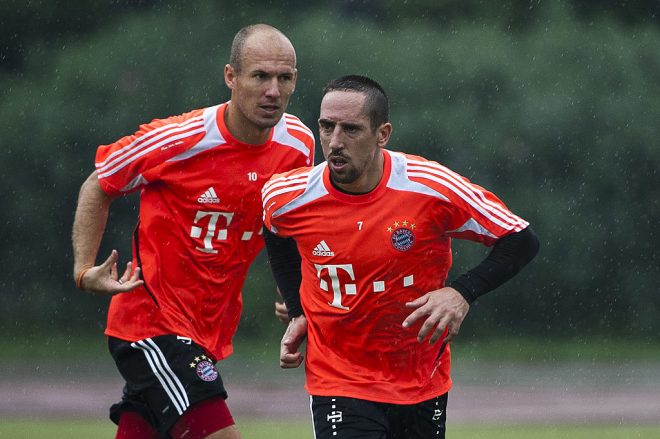 Arjen Robben vs. Franck Ribery
During a Champions League clash with Real Madrid, Bayern pair Robben and Ribery went at it themselves. Arguing over not passing the ball to each other, their exchange boiled over with Ribery swinging a punch at his Dutch team-mate before the rest of the Bayern players split them up.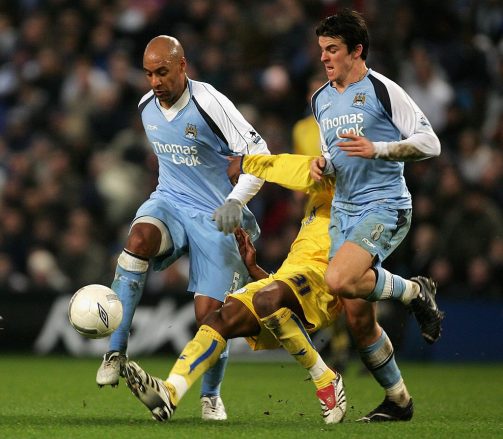 Joey Barton vs. Ousmane Dabo
Joey Barton is a player who is no stranger to having brawls with fellow players, or members of the public for that matter. His most infamous moment came in Manchester City training when he assaulted team-mate Ousmane Dabo, leaving him hospitalised. Barton was sentenced to a four-month suspended prison sentence plus 200 hours of community service and ordered to pay £3,000 compensation and Dabo's court costs.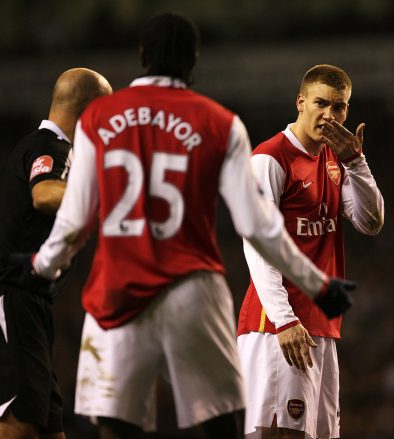 Emmanuel Adebayor vs. Nicklas Bendtner
Arsenal were being embarrassed by Tottenham in the League Cup and that provoked Adebayor and Bendtner to have it out. Bendtner was alleged to have shown Adebayor the finger which saw the Togolese striker head-butt his team-mate in the face but the pair escaped punishment from the FA.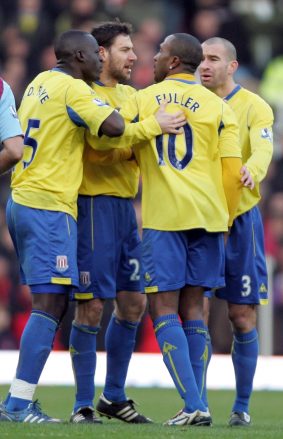 Ricardo Fuller vs. Andy Griffin
A mistake from Griffin led to Stoke conceding a late equaliser to West Ham and Fuller wasn't happy about it. He stormed over to his team-mate and gave him a slap round the face which got him sent off.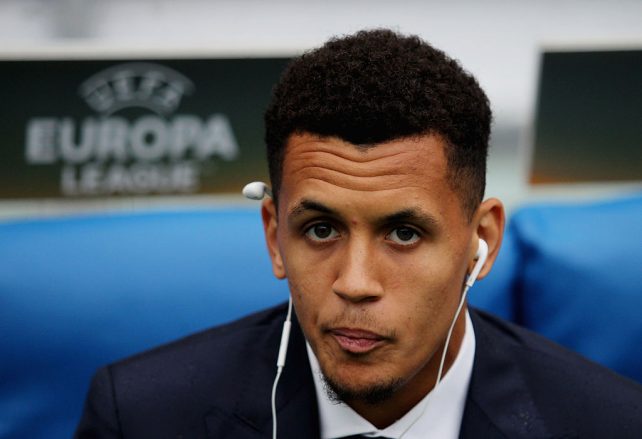 Wilfried Zaha vs. Ravel Morrison
During an England U21 game against Lithuania in 2013, Morrison and Zaha came to blows following a confrontation between the pair. Morrison, who had already bagged a brace, was incensed by not being allowed to complete his hat-trick when Saido Berahino converted a penalty. Later in the game, Zaha confronted the aggressive midfielder who began to push back at the winger before they were separated by teammates.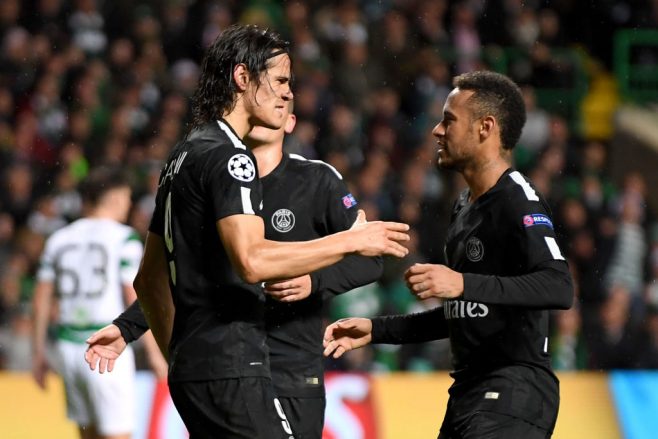 Edinson Cavani vs. Neymar
PSG star Edinson Cavani and Neymar reportedly had a training ground bust-up as the pair argued about who would be the club's penalty taker. Cavani had been nominated to take the spot kicks but Neymar wanted to take them himself.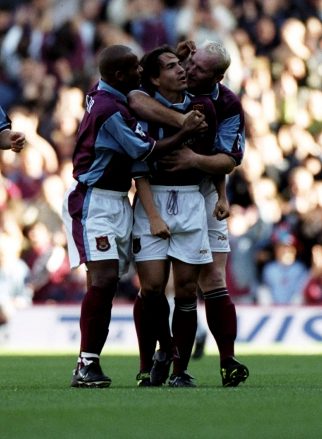 John Hartson vs. Eyal Berkovic
In a training-ground incident back in 1998, West Ham striker John Hartson angrily kicked Eyal Berkovic in the head after the pair had a falling out. What was worse for Hartson was that a TV crew was filming training at the time and the pictures were broadcast over the world.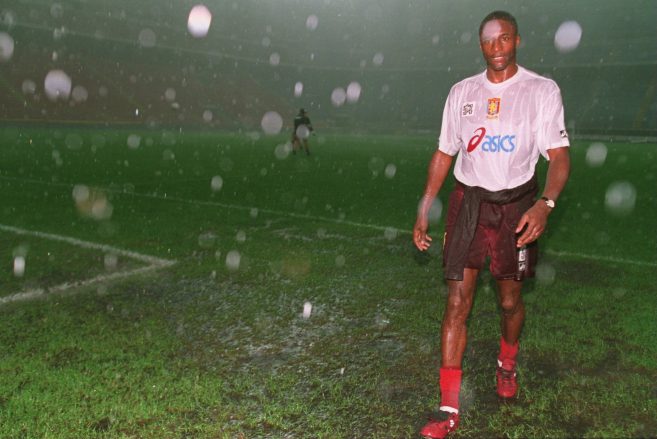 John Fashanu vs. Lawrie Sanchez
Wimbledon teammates John Fashanu and Lawrie Sanchez never really saw eye to eye and the tension between the pair increased until one day, they came to blows.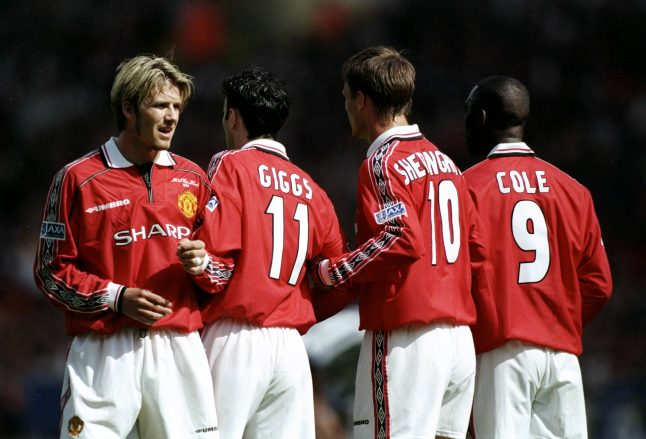 Andrew Cole vs. Teddy Sheringham
Manchester United stars Andrew Cole and Teddy Sheringham played together for a few years, but they really never liked each other. Cole fell out with Sheringham when the latter snubbed the former's offer of a handshake when he replaced him as a substitute on England duty.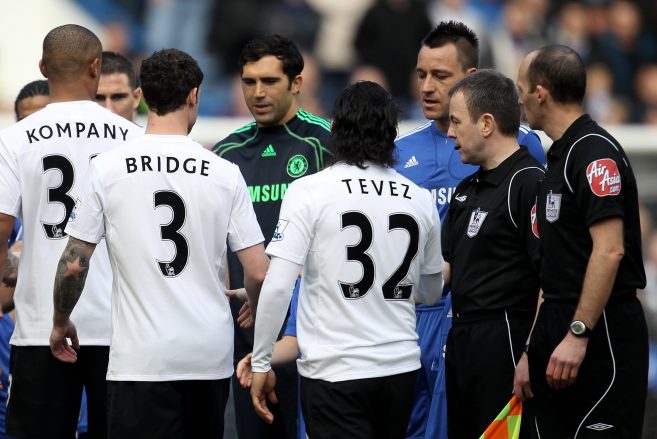 John Terry vs. Wayne Bridge
In one of the biggest scandals of the decade, Wayne Bridge was having problems in his relationship with Vanessa Perroncel. Bridge was confiding in Terry for help and support but unbeknown to him, Terry was having an affair with Perroncel!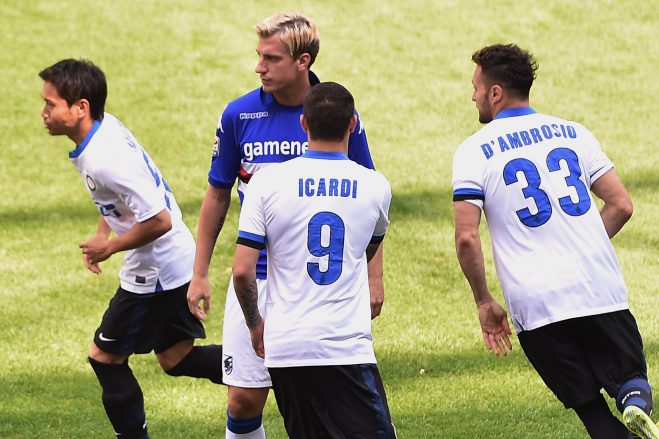 Mauro Icardi vs. Maxi Lopez
Mauro Icardi and Maxi Lopez were best of friends as youngsters, so when they were both at Sampdoria, things were looking great. However, Icardi started dating Lopez's wife, eventually married her and is now step-dad to Lopez's kids. They still hate each other's guts!
---