Van Dijk places second in Ballon d'Or rankings – Fans react
Virgil van Dijk missed out on winning the 2019 Ballon d'Or after Lionel Messi picked up his sixth trophy.
The Dutch defender was named alongside Messi, Cristiano Ronaldo and teammate Sadio Mane in the competition's final four, while other teammates Mohamed Salah and Allison were named in fifth and seventh place respectively.
The Barcelona forward has had an incredible year in La Liga, and his victory wasn't entirely unsurprising, with the Argentine named the clear favourite leading up to the final ceremony.
Liverpool will be delighted regardless of Van Dijk not winning the award to see how many of their club's stars were given much deserved credit for the club's recent achievements.
Many Liverpool fans however were not so pleased to see that their man didn't take home the award, with a number of Reds feeling as though the Dutchman deserved it.
Twitter: @LFC @VirgilvDijk Robbed (@zinedin01458650)
Twitter: @LFC @VirgilvDijk Should have been first 🤷🏽 (@SimranLFC)
Twitter: @LFC @VirgilvDijk SHAMBLES (@livwoodxxx)
Twitter: @LFC @VirgilvDijk Messi best in 10 years
VVD best 2019 simple (@SwissPapi_)
Twitter: @LFC @VirgilvDijk If virgil after a season like that doesn't the ballon d'or, any defender will never get it. (@czesiu04)
Twitter: @LFC @VirgilvDijk Ballondor is fixed ! 😡 So disappointed.

Our Virgil van dijk should have won it !!! (@CzToon)
Read Liverpool Verdict
I do agree with the sentiment of the final tweet, that if Van Dijk's exploits this year weren't enough to win the award then how can any defender expect to do so.
Van Dijk had an incredible year, and to be counted among players like Lionel Messi and Cristiano Ronaldo is an enormous accomplishment in itself.
Van Dijk may well have deserved the trophy, but it is difficult to feel that he has been cheated of it, because Messi is and has been this year so impressive, and he too deserved to win his sixth gong.
Should Van Dijk have won the Ballon d'Or this year?
Yes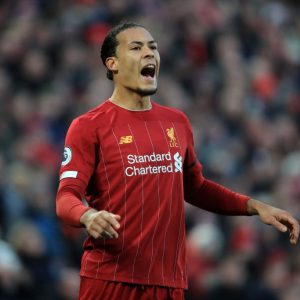 No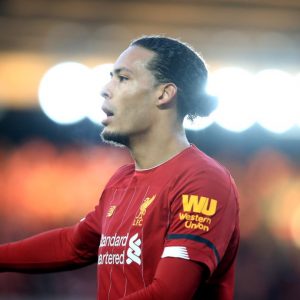 ---