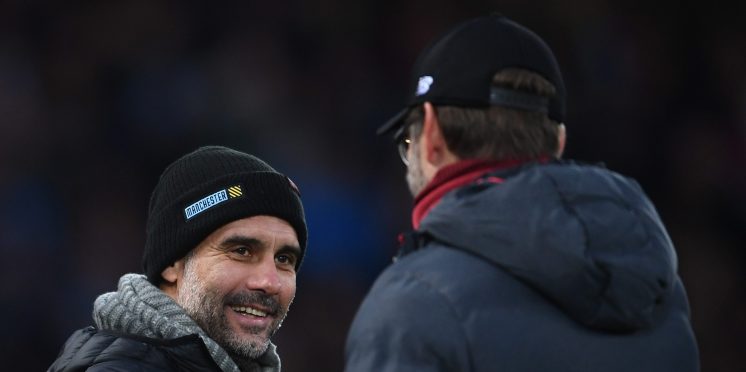 Liverpool fans mock journalist over comments regarding Klopp and Guardiola
Back in August, the thought of Liverpool being 22 points ahead of Manchester City seemed highly unlikely.
The two teams looked set to lock horns in another Premier League title battle, but Pep Guardiola's champions were the favourites in the eyes of some.
Instead, Liverpool have conquered all who have stood before them, picking up 73 points from a possible 75 this season.
It leaves Jurgen Klopp's men needing just 18 points to clinch title glory, achieving the feat for the first time since 1990.
While Klopp has earned endless praise for his efforts, Guardiola has suffered some criticism for City's surprise dip.
One journalist who believes Liverpool have the Spaniard to thank for Klopp's brilliance is the Manchester Evening News' Stuart Brennan.
He has wrote an article suggesting as such, stating that the Liverpool boss is now adopting Guardiola's 'more honest approach':
Klopp only started winning when he adopted Pep's more honest approach, argues @StuBrennanMEN . #MCFC #LFChttps://t.co/nkMpIGoevZ

— Stuart Brennan (@StuBrennanMEN) February 13, 2020
Needless to say, these Reds supporters mocked Brennan on Twitter, accusing him of bitterness and hailing Klopp in the process.
@Sturn_91 pic.twitter.com/HTbDRx59K7

— Ned (@JoeNedCouch) February 13, 2020
Jürgen Klopp was winning back-to-back Bundesliga titles almost a decade ago 😂

He'd been a manager for 11 years at that point…Guardiola had been managing for 18 months, and been given a team that had finished as either champions or runners up 4 times in the previous 5 years 😂

— Phil Ryding (@phil_ryding) February 13, 2020
Such a biased journalist. 1) he probably has adapted a bit – the best are always learning and changing 2) prices have gone up 3x in those years 3) he's funded these purchases through astute sales (coutinho) and tournament success. It's a remarkable achievement….

— Mark Saunders (@markysaunders82) February 13, 2020
😂😂

— ah sure why not (@surewhynot100) February 13, 2020
— Eric Glennon (@bosscoat) February 13, 2020
Hilarious 😂

— Ryan Seaton (@RyanSeaton12) February 13, 2020
How many points above Man City will Liverpool finish this season?
Under 20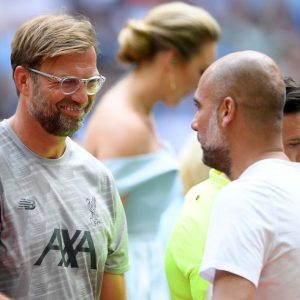 20-26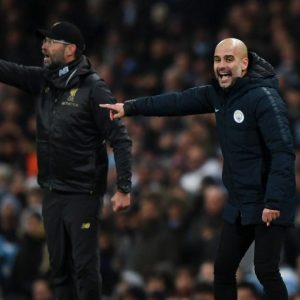 Over 26
---