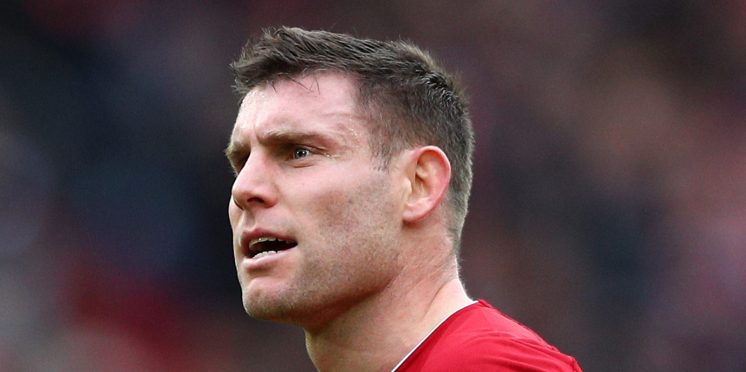 Ranking Milner's best tweets as his latest social media post tops the lot
James Milner was once supposedly viewed as a rather dull individual, with parody Twitter account @BoringMilner dedicated to the Reds midfielder.
Social media has been hugely beneficial to the Liverpool star, however, showing a very different side to his character.
It turns out that Milner is something of a comedy genius, producing a constant stream of hilarious Twitter posts.
His latest attempt was a superb effort, with the midfielder revealing his ultimate XI on Tuesday.
Milner used objects to describe the players mentioned, even arranging them into a formation.
The question is: where does it rank among the 34-year-old top five posts?
Here is how we rank them…
5. Rationing Teabags
With much of the world currently in self-isolation due to virus-related illness, Milner was well prepared recently.
The Liverpool man brilliantly posted a video of him rationing his teabags, with Yorkshire Tea unsurprisingly one of his primary choices.
Hey @Alex_OxChambo Barrels of laughs here in the Milner household as well – rationing the tea bags for the week👍👍#crazydays#somuchtogetonwith#notgotthemovestocompete pic.twitter.com/WLDAJjyHOc

— James Milner (@JamesMilner) March 15, 2020
4. Channeling Eminem
Social media can see players receive horrible abuse, but Milner enjoyed a great interaction with one fan last year.
The supporter in question referenced Eminem's song Stan to the midfielder, claiming he hadn't responded to message, to which Milner replied perfectly…
Dear Lee, I meant to tweet sooner but I just been busy. Why are you so mad? Try to understand that I do want you as a fan… but you're asking the wrong number 7 #damn https://t.co/APUShcpweY

— James Milner (@JamesMilner) February 1, 2019
3. Self-deprecation at its best
Part of Milner's brilliance is his ability to poke fun at himself, which was especially on show in 2018.
The former Leeds United man was hit in the face by a ball against Roma, but he saw the funny side of it…
Anyone got any tips for getting a Champions League logo off a face? #glowing #uclfinal #whofancieskiev #9assists #minusonegoal pic.twitter.com/niNoXBtJPv

— James Milner (@JamesMilner) May 2, 2018
2. Easter brilliance
Two years ago, Milner was taking Easter very 'seriously'.
The Reds veteran hilariously shared a photo of him measuring Mini Eggs, searching for the perfect sized one.
How does he think this stuff up?
What Easter is all about… trying to find the perfect sized mini egg 🧐 #10mm #HappyEaster pic.twitter.com/oyiHW5ePLu

— James Milner (@JamesMilner) April 1, 2018
1. Ultimate XI
This simply has to top the pile, getting supporters through a difficult period at the moment.
The effort Milner went through has to be applauded, with Geoff Horsfield's inclusion a personal highlight.
Had plenty of time to think about this… here's my #isolationXI – let me know who would make your squad… #dadjokeseverywhere pic.twitter.com/zIQ3TedkrH

— James Milner (@JamesMilner) March 24, 2020
Keep them coming, Milly!
---
QUIZ: CAN YOU NAME THE MISSING GOALSCORER FROM THESE MEMORABLE LFC MATCHES? CLICK HERE TO PLAY TODAY'S QUIZ.
Is Milner the best free transfer in Liverpool's history?
Yes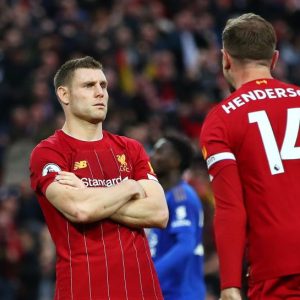 No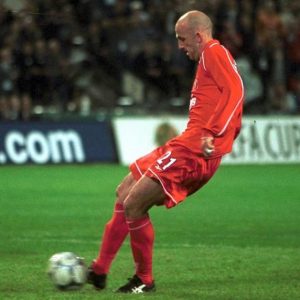 ---