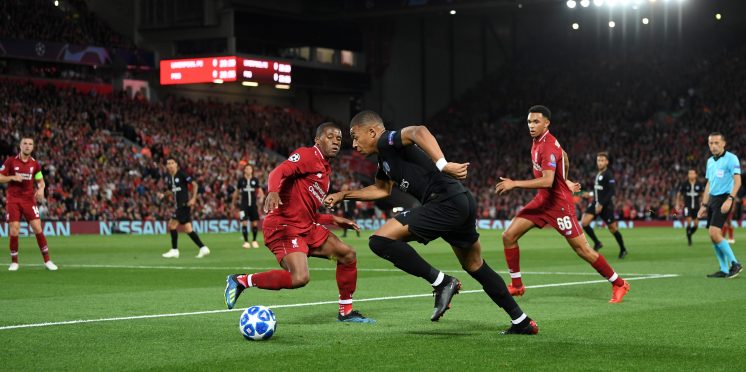 Liverpool are in regular contact with Kylian Mbappe about a 2021 transfer
Reliable French outlet L'Equipe reported last night that Liverpool are one of the clubs in 'regular contact' with Kylian Mbappe over a possible transfer next summer.
Real Madrid are the other club reportedly in touch with the PSG man, who has hinted in recent times that he may look to leave the Parisians after this season.
The 21-year-old has two years left on his contract, although there is no indication that he will sign a new deal with the French champions despite on-going negotiations.
Liverpool boss Jurgen Klopp has previously admitted that it would be extremely difficult to pull off a deal for the striker, owing to the extreme finances that would be involved.
However, in an interview with the Daily Mirror, the World Cup-winning star has previously expressed his admiration for the Premier League champions: "They have made winning look easy but the truth is that it is never easy."
Mbappe's countryman Zinedine Zidane manages Real Madrid and a switch to the La Liga side may be a more likely destination given the likely valuation to prize one of the world's finest players out of Ligue 1.
Whilst Liverpool spent £65m to bring Thiago Alacantara and Diogo Jota to the club last week, the expenditure is likely to be paid for in the coming weeks by departures.
Read Liverpool Verdict
Should the club pull off a deal of this magnitude next year it would live on in folklore for many years to come and would go a long way to securing Liverpool's place at the top table of world football.
The striker is truly a generational talent and credible links with players of such status and ability do not come around often.
Realistically, the sale of an outgoing star may have to subsidise this transfer if it is to become a possibility.
---