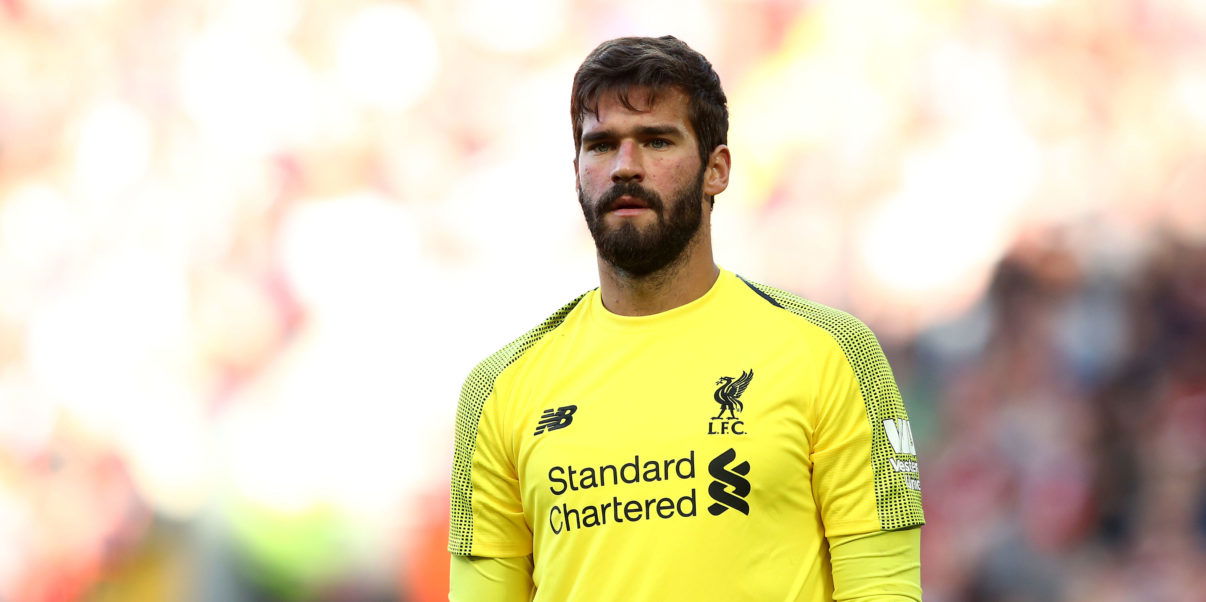 Tactical analysis of Alisson's outrageous chip against Brighton
Come the end of the season, not much will be spoken about regarding Liverpool's 1-0 win over Brighton & Hove Albion. The Reds didn't play well, whilst the visitors were very well organised and caused Liverpool a few issues. Similarly to the home win over Crystal Palace last year, it'll go down as three points in the bag and that's about it.
However, one moment from the Brighton game will live with me for the rest of my life; Alisson's chip over Anthony Knockaert.
It was an outrageous moment and possibly the best thing I've ever seen as a Liverpool fan. As such, I had no choice but to make it the next subject in my Tactical Analysis series.
(Images via LFCTV)
---
The context
Liverpool are 1-0 up against a very well drilled and very well organised Brighton & Hove Albion side. The Reds aren't at their best but have a lead and a clean sheet, so best to keep things simple, right? Nah, not when you're a six foot four example of pure Brazilian sex and magic.
The build-up
Virgil van Dijk has the ball and is under pressure from Knockaert.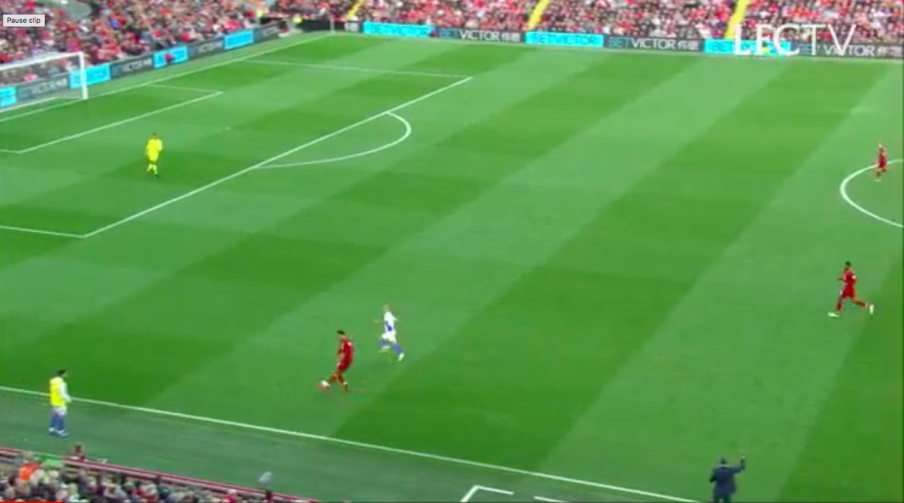 Knowing he now has a world-class goalkeeper behind him and not one of the other two clowns he had there last year, he knows it's safe to play it back to Alisson, but his pass looks like it is slightly under hit.
I say it looks under hit, but it's obviously not as he's Virgil van Dijk and he never makes a mistake. Weighted perfectly, in my opinion.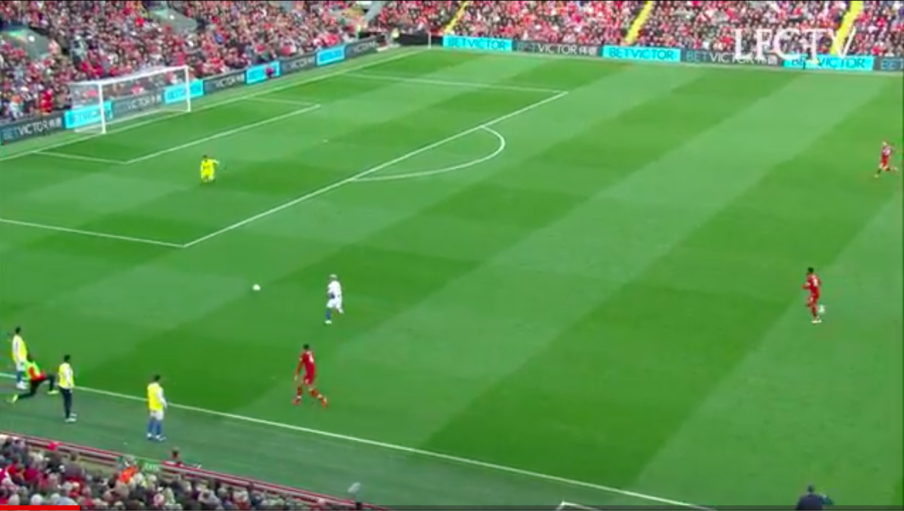 The Chip
Alisson comes to meet the ball as Knockaert closes down on him. Knockaert thinks he has a chance to be a star here. He could win the ball back and become the first player to score a league goal against Liverpool at Anfield since February. He sees the headlines in the Sunday papers "Anthony Knocks Reds" "Dagger in the Knockaert" etc.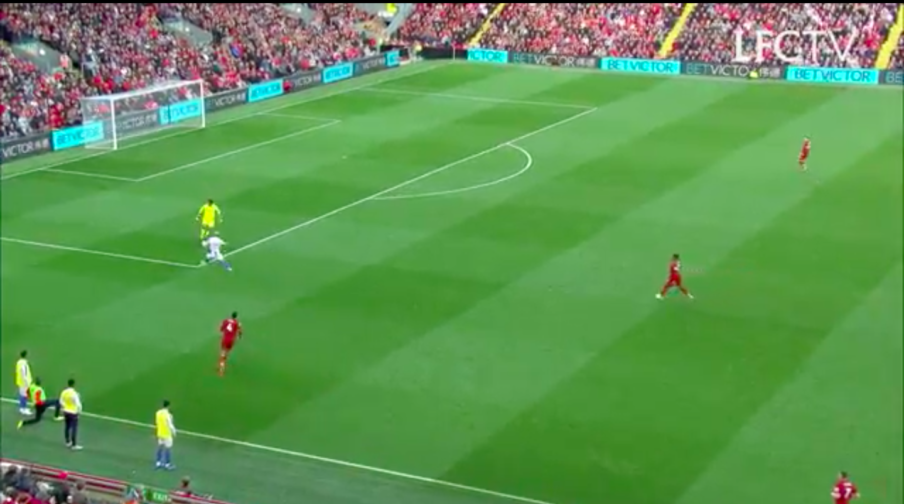 However, he simply ends up getting made a complete show of as Alisson, being the Brazilian Adonis that he is, fakes that he's going to hammer the ball down the field, before simply chipping it over the Frenchman, sending him back to Roubaix, before controlling it on the other side.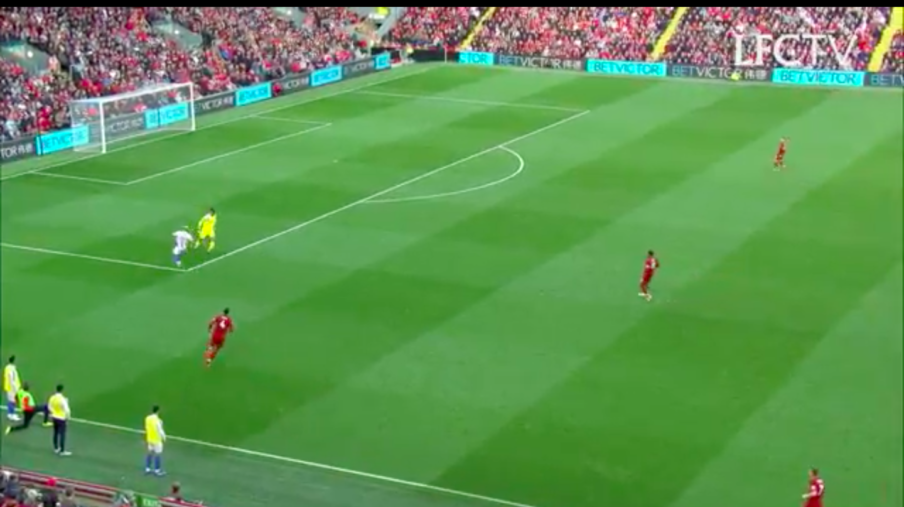 Even Van Dijk, the coolest man on the planet, doesn't know how to react and tells Alisson to kick it long.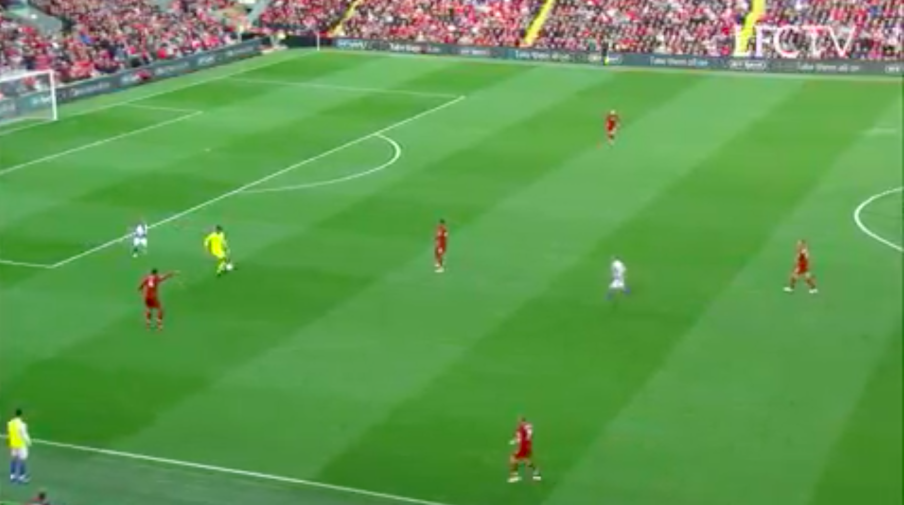 However, having pulled off that piece of skill, the Brazilian isn't going to disgrace himself with a big kick, so he turns and gives it to Virgil as the crowd react in a similar manner as Everton fans do when they get a corner kick in a derby.
---