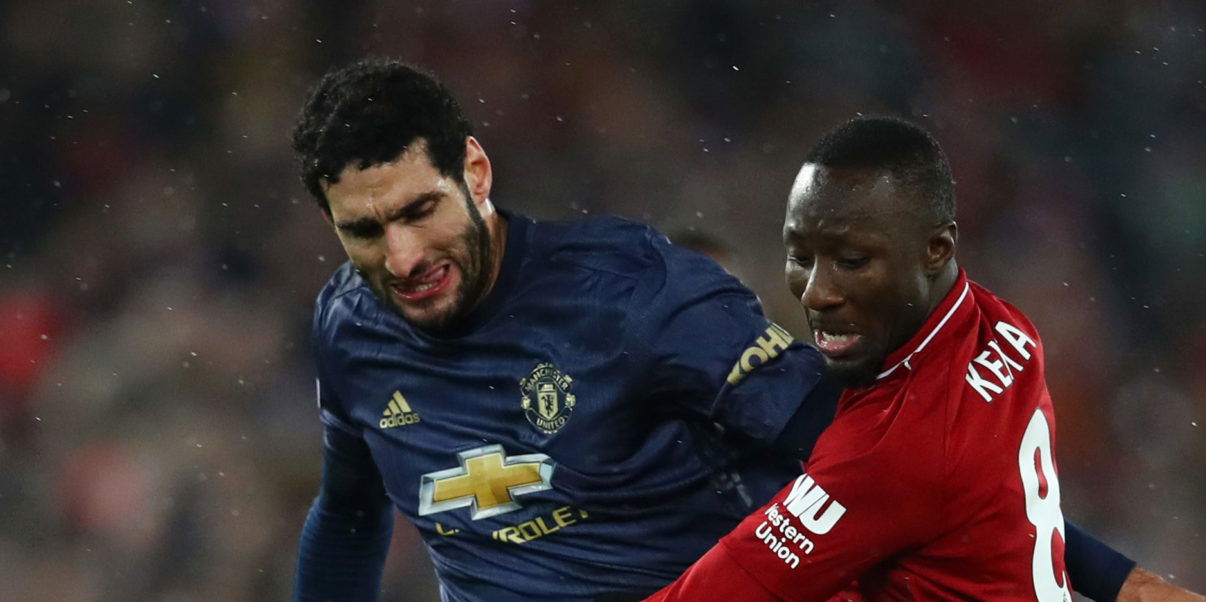 Tactical analysis of Marouane Fellaini's shot that knocked a steward off his seat
Liverpool are better at football than Manchester United and they proved that on Sunday. Not only did the Reds win 3-1 but they also didn't hit a shot so off target that it nearly went out for a throw-in and ended up knocking a steward off of his chair.
Marouane Fellaini did just that (the poor shot, not the win, obviously) and that shot is the focus of my latest tactical analysis article.
---
The Context
Liverpool are wiping the floor with the worst Man United side I've seen in years (and I saw David Moyes' Man United side) and are leading 3-1.
The ball falls to Fellaini, who had come on at half-time to add that extra bit of flair and guile that United needed. Those United teams of the past could only wish they had a super sub as good as the Belgian, but alas, luckily for Jose Mourinho, the pointy elbowed, somehow looks worse with his hair now than he did with his afro, star is all his.
The Build Up
Man United belatedly remember that you are allowed to attack the opposition's goal in football and make their way up the pitch. They get a free-kick near the halfway line, so naturally, rather than actually play football, they go for Plan A; hoof it towards Fellaini and hope he does something or elbows somebody.
The Action
In fairness to the big, ugly, sack of s**t, he does well to chest the ball down as Jordan Henderson gets stuck under the ball. It's great control by the former Everton star who then looks to strike at goal from inside the penalty box.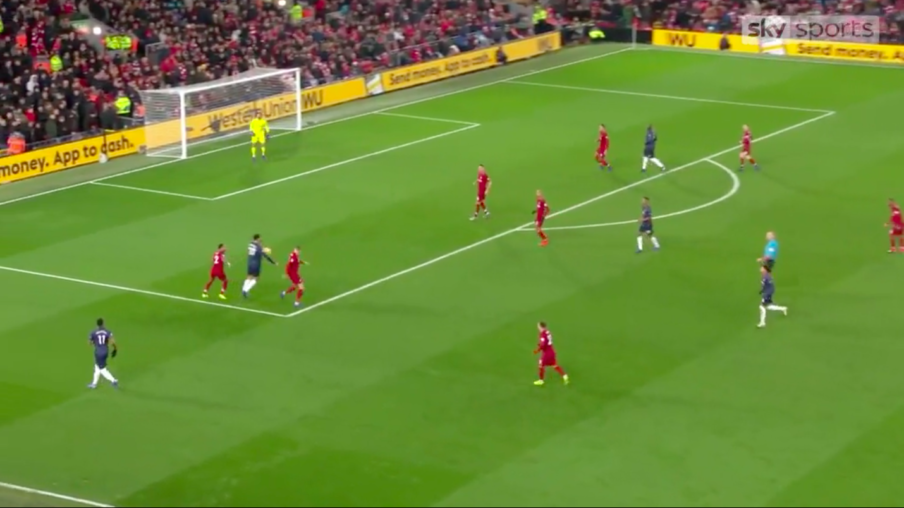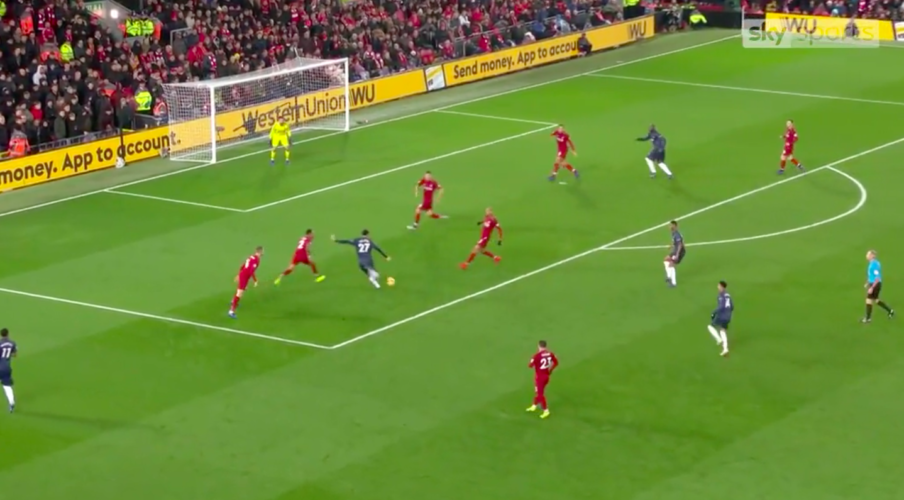 Now, you'd expect an international footballer to work the goalkeeper from inside the area, but Marouane being Marouane, he ends up testing the reflexes of a steward who is having a lovely time sitting down by the corner flag.
Fellaini's shot spoons as far away from the goal as United are away from Liverpool in the league table and it bounces towards the sitting steward.
Said steward tries to control the ball, but it turns out he's been taking first-touch lessons from Romelu Lukaku, so the ball bounces off him and he ends up on his arse.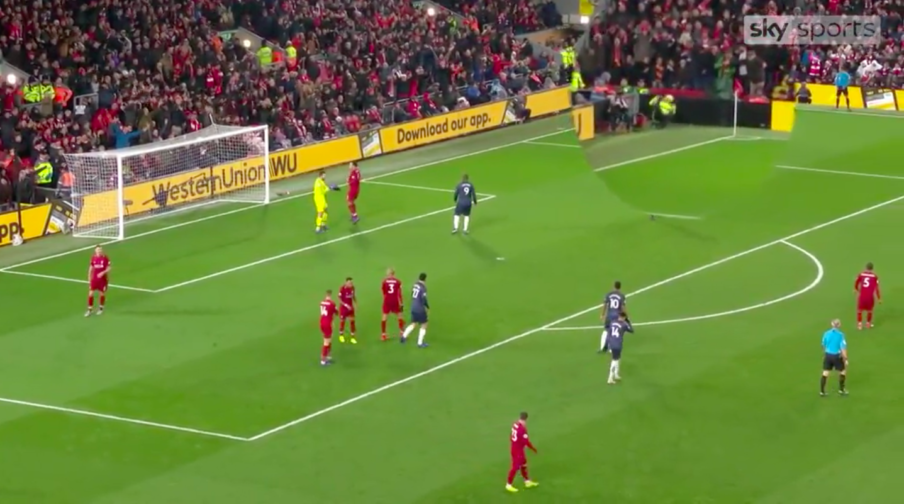 Word has it that Ashley Young actually tried to get the steward booked for diving but he covered his mouth when speaking to the referee. Some say he was doing that so he couldn't be lip-read by fans but he actually does it all the time now to stop a repeat of this.
When A Bird Shit In Ashley Young's Mouth! https://t.co/iesnmNnw0E

— Benteke Fried Chicken (@Benteke_FC) December 17, 2018
---