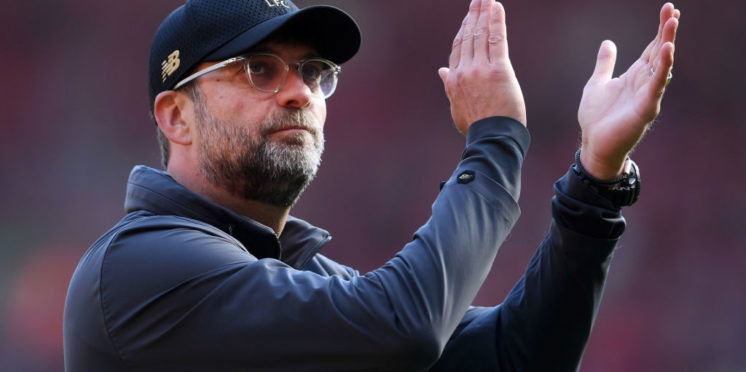 Five things Liverpool need to do to ensure they can win the title next season
Liverpool finished just one point behind Manchester City in the race for the Premier League title.
Unfortunately for the Reds, 97 points just weren't enough to win that elusive championship that the club and the fans crave.
While there is a small matter of another Champions League final on the horizon, the thoughts of some fans will be focussed on what the Reds will need to do to win the league next season.
We've come up with five things that Liverpool need to do, either this summer or next season, to ensure that they have the absolute best possible chance of finally winning the Premier League.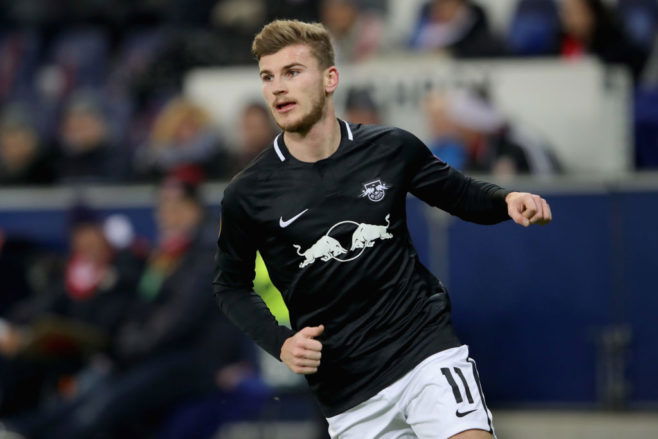 Sign one more forward
Liverpool's first choice front three are great but their backups aren't near that level. Divock Origi and Xherdan Shaqiri are good players and are worth a place in the squad but they aren't players you want to be starting every week. If the Reds can bring in one high quality forward, who can play wide or centrally, they'll be able to rotate that little bit more and they'll have a great player to bring off the bench in most games.
It's no coincidence that Liverpool dropped a few too many points around late December and into January, fatigue at that point of the season is a real issue. One more high lever striker, ala Timo Werner, could help keep things fresh.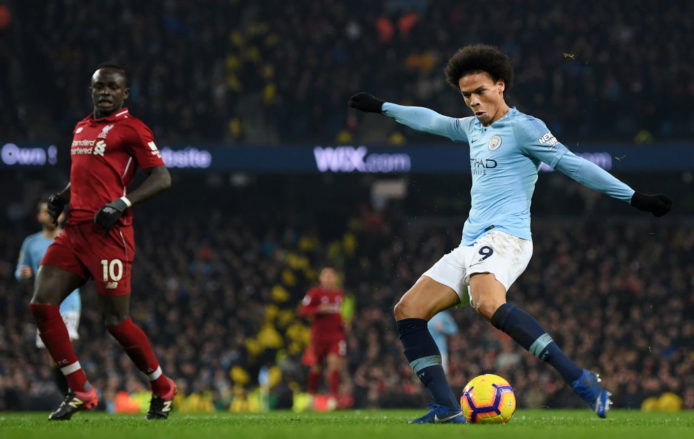 Beat Man City at least once
I know it's pretty obvious, right, but still, Liverpool really could do with beating Man City in one of the league games next season. Pep Guardiola knew the importance of not losing to the Reds, hence he set his team up for a 0-0 at Anfield and he was confident of beating Liverpool at home. Offer him four points from the two games against the Reds next year and he'll bite your hand off. Those points were huge for City, and the swing of them beating the Reds was massive. Beating City in a league game won't guarantee a title but it'll certainly aid the cause.
Make sure Anfield remains a fortress
Only two teams left Anfield with anything in the league; Man City and Leicester. Everyone else left having lost. While looking to improve elsewhere, the Reds must keep up their amazing home record if they want to catch and overtake City.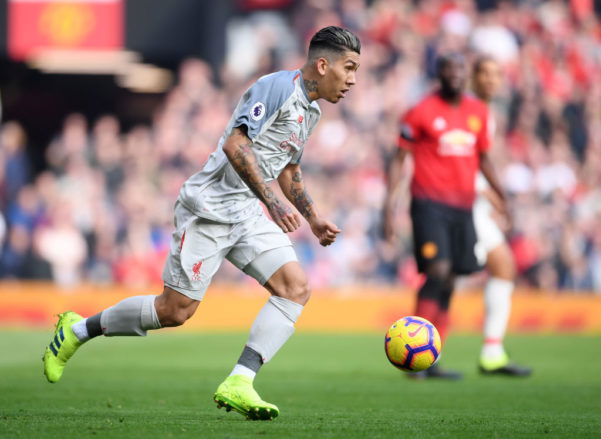 Improve their record against the 'Big Six' and Everton
Liverpool only won one of what you'd call their six toughest away games; that was against Tottenham early in the season. They drew away to Arsenal, Chelsea, Everton and Manchester United, whilst losing to Man City.
City themselves lost at Chelsea and drew at Anfield, but they went and beat Arsenal, Everton, Spurs and United. It's really hard to win at those places and usually, a draw isn't a bad result there but City's have raised the bar and Liverpool need to keep up with that pace. The Reds are miles better than Arsenal, Everton and Man United in particular and really should be looking for all three points when they play those teams away from home next year.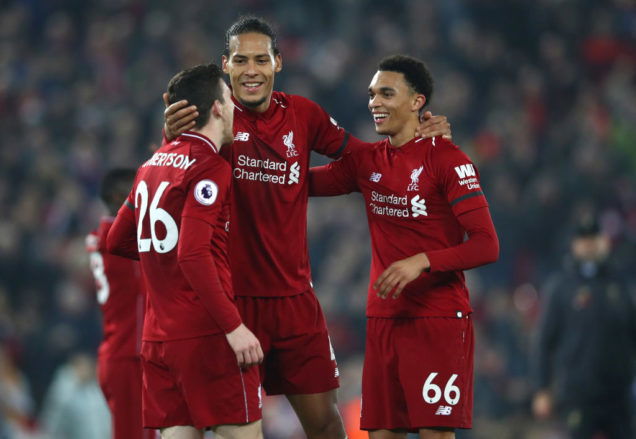 Add a versatile, attacking full back to the squad
Liverpool's full-backs are incredible. Andy Robertson and Trent Alexander-Arnold are as good as you can get, but both have ran themselves into the ground and their backups are James Milner and Joe Gomez: two players who do a job at full-back rather than being natural there.
If the Reds can find a player who can play either role to a decent standard, and do so whilst being a natural fit, then they should do all they can to sign him. Robertson and Alexander-Arnold can't play every week and an adequate back-up-for both would be a welcome addition and someone who could help gain an extra few points.
---