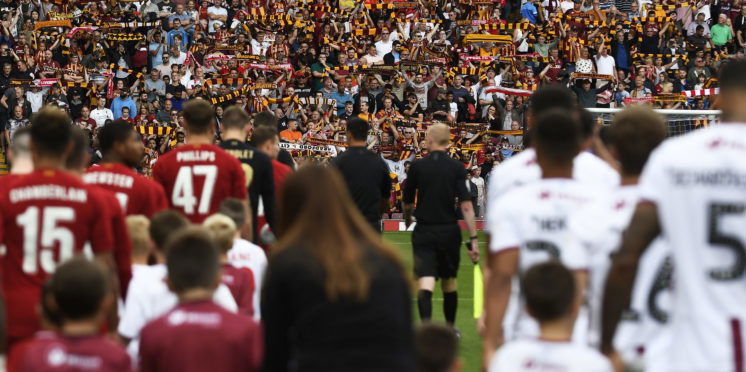 Four Findings: Bradford City (A)
Liverpool recorded their second win of their pre-season with a 3-1 victory over Bradford City on Sunday.
The Reds went in at half-time 3-0 up thanks to a deflected James Milner strike, a penalty from the same player and a poacher's finish from Rhian Brewster.
A changed team came out for the second half, which was a bit less dramatic, with the only goal coming from a Bradford penalty, conceded by Adam Lewis.
Liverpool will now set off on their tour abroad having learned a few lessons, here's what they took from the Bradford game.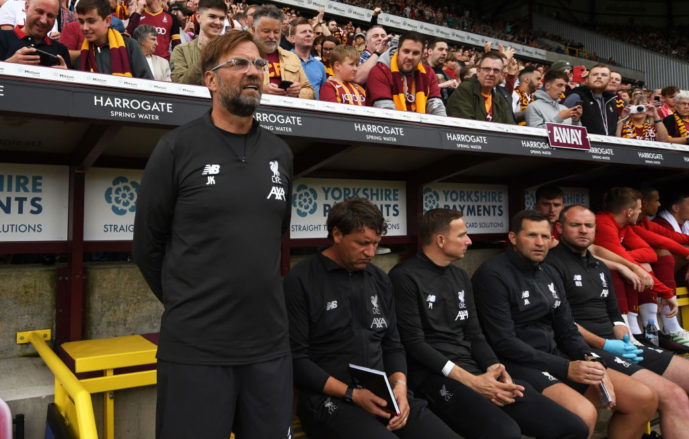 Set-Piece defence on point
When a team is put together in these circumstances, where it's a mix of youngsters, first-team and fringe players, there can often be some communication errors in defence.
However, twice in the first-half, Bradford had the ball in the back of Simon Mignolet's net but on both occasions, the players who scored had been flagged offside as Liverpool held an excellent line.
That's a credit to the players and the coaching staff as everybody looked so well drilled.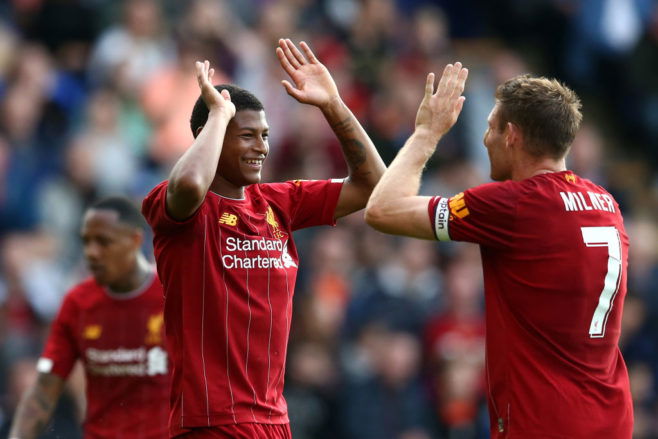 Striker's finish from Rhian Brewster
It's often said that great goalscorers have an innate ability to sniff an opportunity to score and Rhian Brewster, for the second game running, showed that he has that ability.
Once again, he was in the right place to follow up and capitalise on a save from the goalkeeper and his finish, from a very tight angle, was another sign that he has great instincts in front of goal.
Lesson for left-back Lewis
Adam Lewis, attacking-wise, looked very sharp. He got forward with purpose and put in some excellent crosses. He didn't have too much to do defensively but he did make a poor decision when he gave away the penalty.
His attacker was going away from goal and it was a silly foul. He'll learn from that and hopefully, he'll look back on the game as a key moment in his development.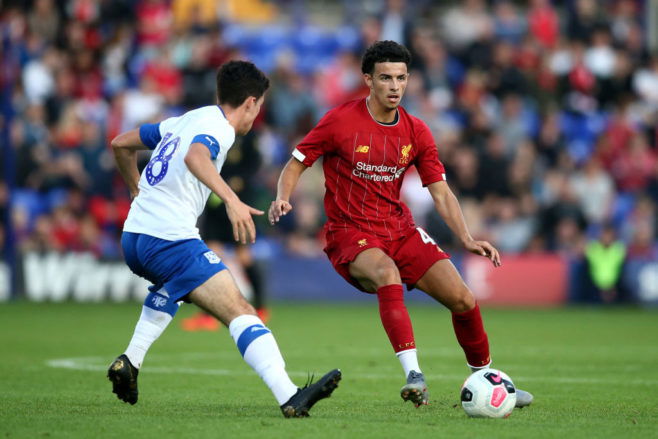 Joy for Jones
The second half wasn't the most entertaining spectacle but Curtis Jones stood out for Liverpool. He was very bright, lively and he looked to make things happen.
Places are hard to come by in Liverpool's midfield but Jones looks ready to do whatever he can to force himself into Jurgen Klopp's plans.
---