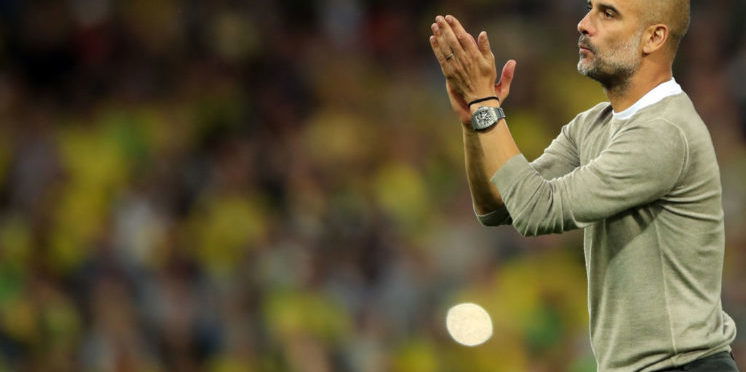 Liverpool fans react to Guardiola's comments on the title race
Liverpool were given a huge early boost in the title race after Manchester City were beaten 3-2 by newly-promoted Norwich on Saturday.
Jurgen Klopp's side now sit five points clear after five games, the largest margin at the top of the pile at this point in the season in Premier League history.
After City's defeat, Pep Guardiola caused a stir by sarcastically congratulating Liverpool on their title success this season.
Twitter: "Congratulations Liverpool, you are the champions!" ?

A sarcastic Pep Guardiola insists @ManCity's quest for a thi… https://t.co/0RDlcvenlO (@HaytersTV)
These Liverpool fans reacted to his comments…
Why?
Twitter: @HaytersTV @ManCity 5 games in and non of us even think that way. Why is he rattled though? ? (@liverblokelfc)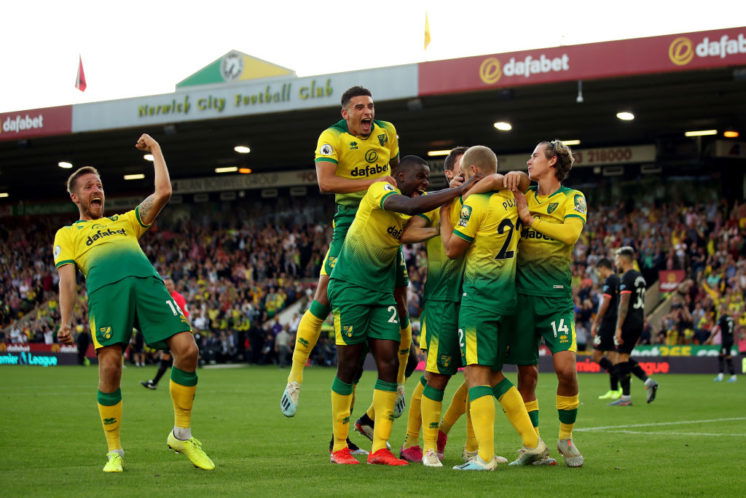 Rattled…
Twitter: @HaytersTV @robbohuyton @ManCity Rattled is an understatement (@UTFR92)
Fraud?
Twitter: @HaytersTV @ManCity Losing respect for that man, why not talk about why you lost the game instead of bringing Liver… https://t.co/k2NlgqqlV8 (@AGaffar72)
Obsessed…
Twitter: @HaytersTV @_BabyKeith @ManCity The man's so obsessed with Liverpool it's unreal!! ??? (@TOPCAT73)
He's off to Barca!
Twitter: @HaytersTV @AnythingLFC_ @ManCity Hes off to barca ???? (@C1978Cliff)
READ LIVERPOOL VERDICT
Of course, it is only natural to be upset in Manchester City's position after losing to a newly-promoted side, but it was strange for Guardiola to mention Liverpool.
Liverpool have had a sensational start to the season, with five straight wins, and Guardiola is clearly concerned by their chances of winning the title – even at this early stage of the campaign.
Klopp will now be looking to keep his cool and make sure his players do not get ahead of themselves. After all, we have to remember that Liverpool were clear at Christmas last year and failed to win the title, so there is a long way to go yet.
Is Guardiola obsessed with Liverpool?
Yes
No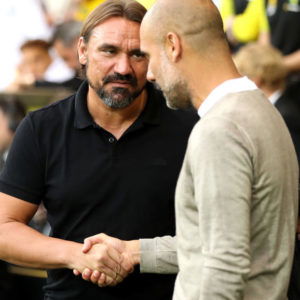 ---