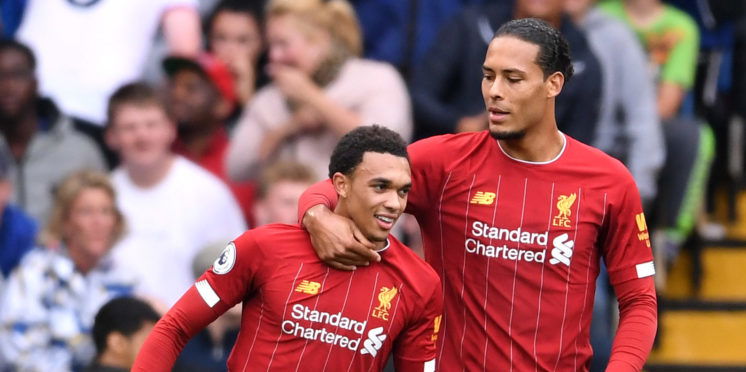 Liverpool 2-1 Chelsea: Exit Poll
Six wins from six. Liverpool remained top of the Premier League table with a 2-1 win over Chelsea at Stamford Bridge.
Trent Alexander-Arnold scored a free kick, and set up Roberto Firmino for a header.
Chelsea came out second half with a different energy and almost turned the game around. N'Golo Kante scored with 20 minutes left.
Read Liverpool's Tristan Fitzpatrick and Ste Hoare discussed all the action after the final whistle.
2-1 win in the end but it was all Chelsea in the 2nd half, was it a deserved win?
Tristan: I think maybe, just. It's always hard to remember how well you played in the first half when you suffer a poor second half. But we were comfortable and the second half performance was all the most surprising.

Ste: Probably not, based on the chances Chelsea created in the second-half, where Liverpool looked a bit too open, especially down our right as Marcos Alonso was afforded the freedom of Stamford Bridge.
What do you think was the difference between the two halves?
Tristan: Chelsea needed to score. They threw everyone forward, and couple with that I don't think we're fully fit, especially the front-three.
Ste: At 2-0, Chelsea had nothing to lose and really came at us. They've got good players and are entitled to play well. We looked a bit leggy too, perhaps feeling a bit fatigued after the midweek trip to Italy.
Do you think Jurgen Klopp told the team to drop-off and absorb pressure in the second half?
Tristan: I don't think he did, I think it just happened naturally. If he did it was a poor idea. He probably decided to go a little more conservative with the James Milner for Sadio Mane switch but that was right at 2-1.
Ste: I don't think so as we weren't very deep at all. If anything, I was saying we should be deeper than we were. I think Chelsea were just better than us in that period.
Trent Alexander-Arnold with two set piece plays leading to the goals. Straight from the training ground?
Tristan: You love to see it. I watched his goal a few times it's just a thing of beauty from start to finish. Even in Jordan Henderson putting the ball down and standing over it- convincing Chelsea he was hitting it, and then BAM!
Ste: It certainly looked like it. Both were very well executed, especially the second which exploited a huge weakness in Chelsea's defensive set up.
The team looked tired, as they did in Naples on Tuesday, do you think Jurgen Klopp should have brought in some fresh legs today?
Tristan: I think we're missing Divok Origi and Klopp isn't ready to put in Rhian Brewster yet. His idea would have been to rest Firmino against Napoli, and start him today. Ultimately we're not City, and we don't have like-for-like world class players who come on from the bench.
Ste: I had no issue with the starting line up, and it certainly worked in the first half. I think he needed to address the issue on our right-hand side earlier though. Alonso was having far too big an impact on the game.
Still struggling to keep clean sheets. Have opponents figured out how to attack Liverpool?
Tristan: No I think the goals we conceded this week are all pretty dubious. Nothing yet has convinced me teams know how to beat us systematically. It will get better with Alisson's return too.
Ste: I don't think so to be honest, it was just a good goal from a good player. Fabinho has been excellent this season but he makes a slight error and got punished by Chelsea's only true world class player.
Top of the table, six wins from six. Ultimately no complaints?
Tristan: Just win baby! Napoli and Chelsea are really good sides, and I know which game I'd have rather lost. I want the Premier League this year, I want it all, but the priority should be the league over number seven.
Ste: Absolutely. To win away at a big team after an away game in Europe isn't easy, and not should it be. Sometime you have to win ugly and Liverpool certainly won ugly in that second half. Title winning teams find ways to win games and Liverpool didn't exactly that.
Should the Premier League be the priority?
Yes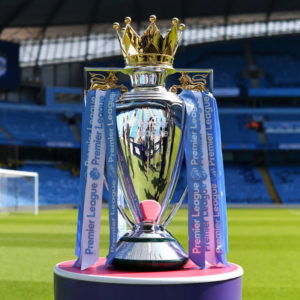 No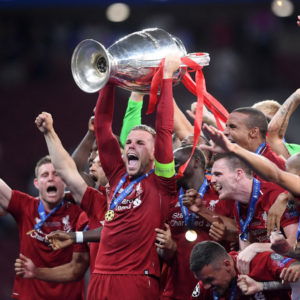 ---