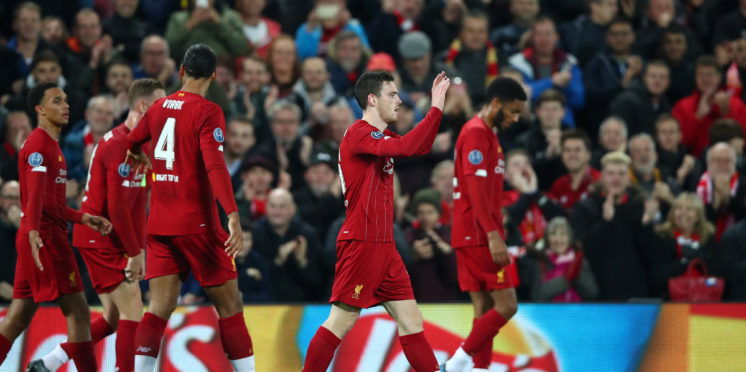 Three Stars: Liverpool's star men in 4-3 win over Salzburg
Liverpool's return to home life in the UEFA Champions League saw them defeat RB Salzburg 4-3 on Wednesday night.
The Reds played their first home European game since that historic 4-0 win over Barcelona back in May and returned with a similar level of entertainment.
Jurgen Klopp's men faced a side who hold many of the same principles of his own. A style of play based on energy and prominent attacking football showed just how dangerous teams can be when they go toe-to-toe with the Reds – and execute it precisely.
Salzburg's manager, Jesse Marsch, became the first American manager to take a side into the UEFA Champions League and the US coach showed his value against Klopp's men.
Their average of 4.4 goals per game before this encounter indicated that there would be goals on Wednesday night, and there certainly were.
Salzburg's attack caused Liverpool a host of problems in the second half, but the Reds ultimately came out on top.
After the dramatic win, we outline three players who starred for the Reds against Salzburg.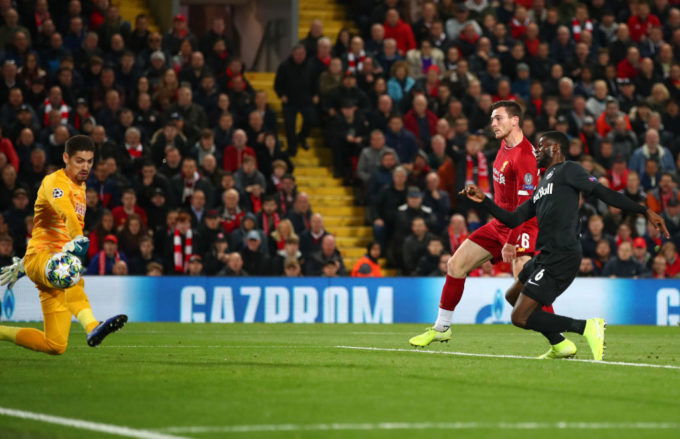 Andy Robertson
The flying Scottish left-back was Liverpool's most impressive player for the Reds on Wednesday night. 
In a first half that saw Liverpool dominate predominantly down the left, Robertson's pace and enthusiasm proved valuable. 
His goal in the first half was met with an almighty smile, given that he doesn't get many and mostly puts chances on a plate for his attacking colleagues. 
Robertson will be looking to add to his goal tally in future weeks, after clearly enjoying Wednesday night's goal.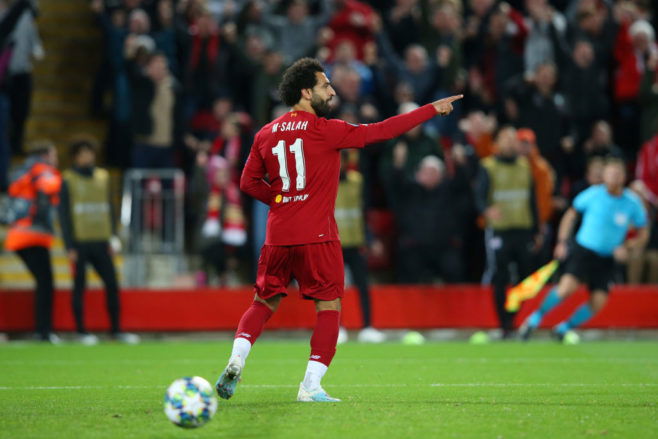 Mo Salah
There was a point in the first half where Liverpool were on top and they seemed desperate to get Mo Salah a goal. 
The Egyptian has been a little off the boil in recent weeks, but showed a clinical side to his game that has been lacking recently. 
His two goals ended up being vital to Liverpool's win and ultimately showed that he has the ability to take chances in front of goal.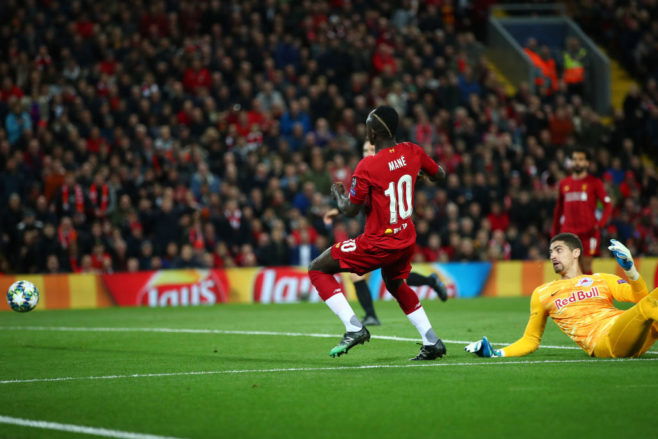 Sadio Mané
Can you think of anything better than scoring at Anfield on your birthday? Sadio Mané will have the answer to that after Wednesday night's opening goal.
His impressive start to the season continued tonight when he combined with Roberto Firmino to open to scoring. 
The Senegalese winger has continued to improve under Klopp this season and showed his goal-scoring form again on Wednesday. 
Who was your Man of the Match on Wednesday night?
Andy Robertson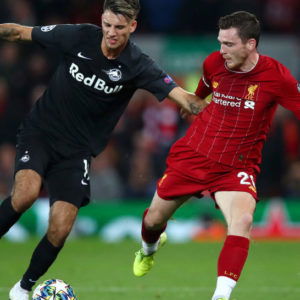 Mo Salah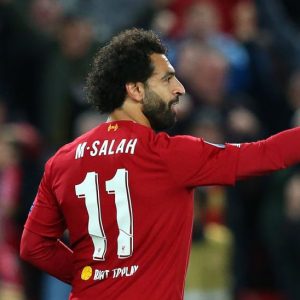 Sadio Mané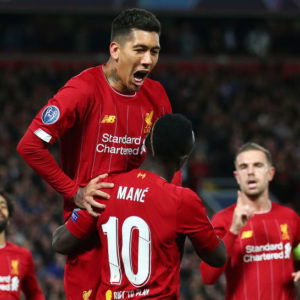 na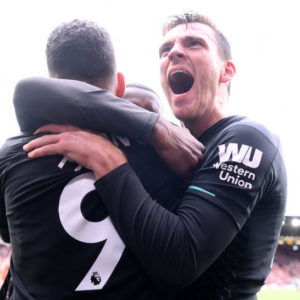 ---