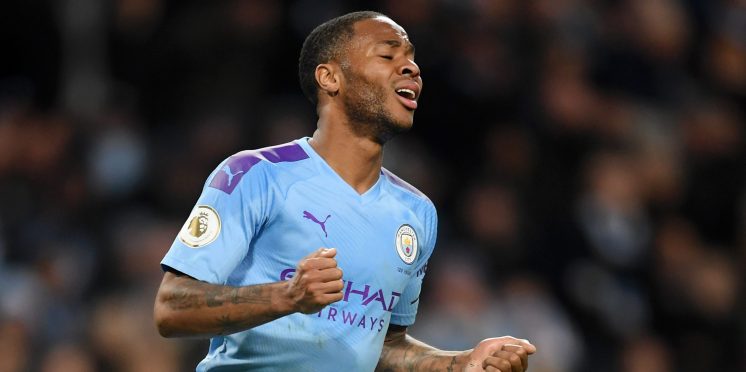 Liverpool fans slam Raheem Sterling for what he did during Manchester Derby
The Manchester Derby between Man City and Man United was tarnished by scenes in the latter stages of the game when Fred was struck by an object thrown from the stands and a man was caught on camera seemingly racially abusing United midfielder Fred.
One player who was in the area when the incident took place was Raheem Sterling.
Sterling has rightly been praised for his stance against racism in recent years but he did get some criticism when he failed to condemn Bernardo Silva following his ill-advised tweet about Benjamin Mendy.
These Liverpool fans took to social media to criticise their ex-player when he seemingly stood by and didn't intervene during the Derby, unlike some of his teammates.
Raheem Sterling when somebody is racist but it's not towards him or his team-mates. pic.twitter.com/276khZItPs

— Danny (@YoungyLFC1892) December 7, 2019
Exactly this.

— Paul Waters (@ScruffylookingP) December 7, 2019
Exactly what i thought. I would of gone and stood side by side with Fred, Show solidarity.

— STUART VERLANDER (@StuLions04) December 8, 2019
The clown goes missing when it doesn't involve him.

— jayceon (@Whoop_Tweets) December 8, 2019
However, these supporters stuck up for Sterling.
Wait so he's supposed to be undercover policeman now? Ffs he could call u lot racist tbf the way u single him out for getting a pay rise

— BernardotheGOAT (@Bernardo20S1lva) December 7, 2019
We shouldn't pick on @sterling7 .. that's makes us no different from those in the crowd .. He may have actually been in shock over entire situation .. We can't assume to know what he heard or is feeling .. STOP ! WRONG ! #MUFC

— Onelove (@onelove6113) December 8, 2019
Read Liverpool Verdict
It's very dangerous to assume what Sterling did, or didn't, see and hear at the time so taking to social media to criticise him doesn't sit too well with me.
Sterling has done a lot to call out racism in the country and I'd be willing to admit that he will be outraged by what happened at the Etihad.
---