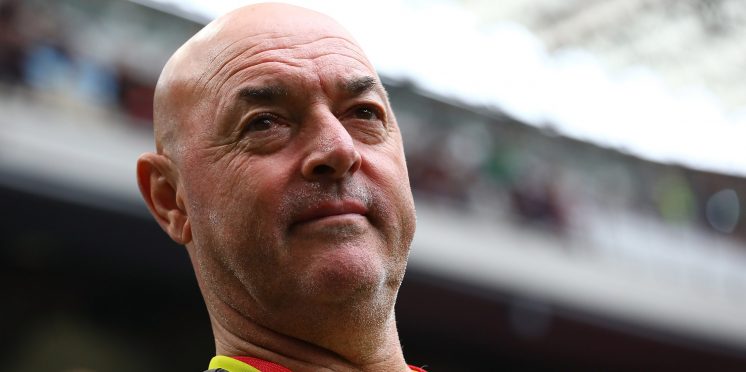 Grobbelaar keeps fans entertained with brilliant anecdotes on BT Sport
Former Liverpool goalkeeper Bruce Grobbelaar was part of BT Sport's matchday coverage as the Reds came up against Watford on Saturday afternoon.
Speaking ahead of the game, Grobbelaar kept fans entertained with some brilliant anecdotes from yesteryear.
One story in particular about a witch doctor's curse left fans on social media laughing about the real reason why the Reds haven't been able to lift a title since 1990.
After being cursed by a witch doctor, Grobbelaar was told he must urinate on the goalposts at Anfield in order to break the spell, a task he claims to have now fulfilled!
Twitter: Bruce Grobbelaar on the witch doctor's curse. This is insane 😂 https://t.co/c71ZZcHifI (@DHardayal)
Twitter: Bruce Grobbelaar on #EarlyKickOff is like a horse 🐎 in the National without a jockey…no idea what it's going to do next! (@JohnPFA2011)
Twitter: #EarlyKickOff Bruce Grobbelaar is absolute jokes, some great stories. (@PrakashDas82)
Twitter: Bruce Grobbelaar is a fantastic guest. A genuine character when most pundits on football broadcasts stick to the an… https://t.co/b7zKeDDDeM (@LukeKennett4)
Twitter: Bruce Grobbelaar has me howling rn. Best choice for BT sports guest, doubt they're calling him back though (@DelboyAnd)
Twitter: Bruce grobbelaar on BT sport, such a character. Got some very funny stories
#Liverpool (@Drdlfc)
Twitter: Amazing listening to the legend that is Bruce Grobbelaar….. (@lfc6eurocups)
Read Liverpool verdict
What a character Grobbelaar is, he was great value while on air with BT Sport.
His revelation about breaking the curse can only mean one thing for the Reds – it really must be their year!
The former goalkeeper has reportedly done what he needs to do, now the Reds have to quite literally 'do the business' on the pitch too.
Will Liverpool win the Premier League this season?
Yes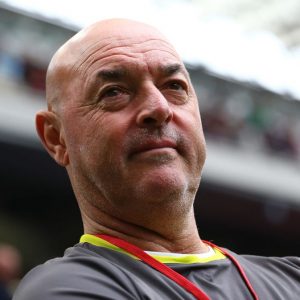 No
---