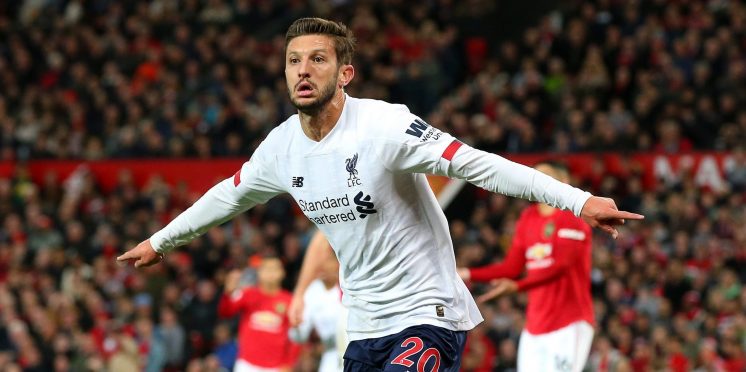 These Liverpool fans call for Reds not to sell Lallana this summer
A number of Liverpool fans don't want to see Adam Lallana leave the club this summer.
The 31-year-old joined the Reds in the summer of 2014, arriving from Southampton in a £25 million deal.
In the six seasons that followed, Lallana has impressed sporadically, showing lots of natural talent but also lacking substance and struggling with injuries.
Playing time has become increasingly sparse, with numerous midfielders representing better options to Jurgen Klopp.
Lallana is expected to move on in the summer, leaving on a free transfer, and the likes of Arsenal, Tottenham and Leicester City have been tipped to sign him.
Watford striker Troy Deeney believes the Liverpool man is good enough to shine for almost every other Premier League team, telling The United Stand about his admiration for him.
YouTube: Sancho, Pogba, Ighalo Key to Man Utd Future! Troy Deeney Interview | Man Utd News
These Reds supporters have been agreeing with Deeney on Twitter, calling for Klopp to keep hold of the Englishman.
He very underrated player

— Mohamed Jamal (@Mohamed97098377) April 5, 2020
Liverpool should not allow him to leave. Probably the best controller of the ball on the ground.

— Marwaan Davids (@marwaand71) April 6, 2020
He's not wrong. He's a talented player but injuries robbed him of a good career

— 🔴 (@LFCzacharyy) April 5, 2020
We should keep him

— arminmue (@arminmue) April 6, 2020
Underrated

— LedianM9 (@ledianm9) April 5, 2020
We are spoiled at LFC.
Lallana and Lovren would walk into every other team, but get battered by a small section of our fans.

— World, Europe and Premier league Champions (@pageyontour13) April 6, 2020
Has Lallana's Liverpool career been a success?
Yes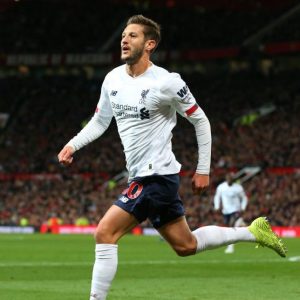 No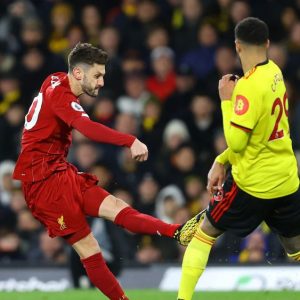 ---