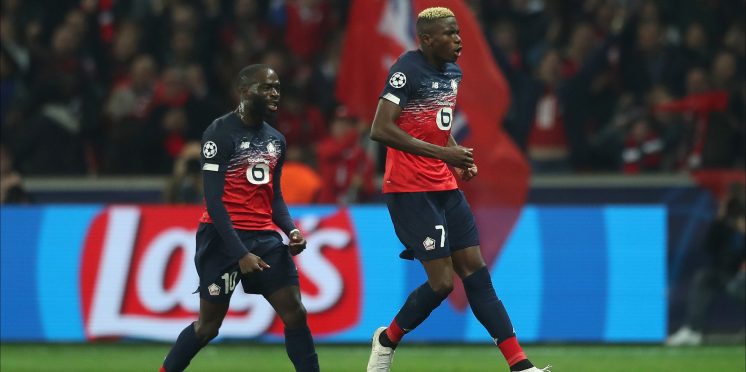 Agent says Osimhen won't join Spurs and hints at no Liverpool move too
Last week, it was reported that both Liverpool and Tottenham had made offers for Lille striker Victor Osimhen but the latest comments from the player's agent have seemingly poured cold water on the idea of the Nigerian moving to either club.
Ariyo Igbayilola, who represents the 21-year-old, explained to Nigerian outlet The Cable that he's held talks with Spurs manager Jose Mourinho to let him know that his client would not be interested in a move to Tottenham unless Harry Kane was sold.
We [asked] Mourinho, if he wants Victor, will Harry Kane be leaving?. If Harry Kane is still [playing] for Tottenham, will Victor play? Because he will always be benched for him. Kane is their number one striker and he is the captain of England, all these will always work for him in the club but at Victor's detriment. He needs a club where he will always play full game week in, week out. Not to be kept on the bench.
Read Liverpool Verdict
If Osimhen wants to move to a team where he'd play regularly, which is more than understandable, then its highly unlikely that he'd be interested in a move to Liverpool either.
The agent is right to reference Harry Kane's presence as a reason why he may struggle for minutes at Spurs, but the same could be said of Roberto Firmino at Liverpool.
Given that Liverpool have enjoyed a glorious domestic campaign, one that will almost certainly end with them as league champions, then Jurgen Klopp will probably be keen to keep his usual attacking trio involved in most games next season, meaning any additions will likely be to improve the depth of his squad.
Osimhen has every right to want to move to a club where he'll get regular game time, but it's hard to see that club being Liverpool.
---