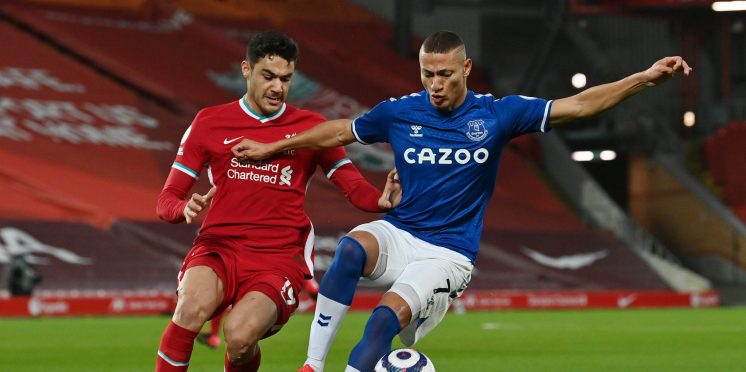 Virals: Peculiar Richarlison jibe gets social media talking
Everton forward Richarlison has developed somewhat of a penchant for embroiling himself in social media back and throw.
The Brazilian has made it his mission to wind up Liverpool fans previously following the Blue side of Merseyside's first Anfield victory in 22 years and the goal-scoring hero from that day has been at it again.
Following Liverpool's humbling 3-1 loss at the hands of Real Madrid on Tuesday night, the 23-year-old, who has scored 12 goals in all competitions this season, posted a picture with compatriot and the scorn of Jurgen Klopp's side, Vinicius Jr. with an emoji appearing to mock the Reds.
Unsurprisingly the post has got fans on social media talking, with distinct displeasure from the red half of Stanley Park.
Liverpool now have it all to do next week at Anfield, albeit there is a precedent set when it comes to UEFA Champions League comebacks against Spanish opposition.
READ LIVERPOOL VERDICT
Regardless of the outcome next week, Liverpool have a rich history in the European cup and one that will stand them in good stead for future competitions.
However, for Richarlison to be aiming digs at a football club losing a match in a competition in which he is yet to have appeared, seems a little odd.
Should Everton qualify and then go on to win next seasons Champions League, perhaps the Brazilian will have a leg to stand on.
---