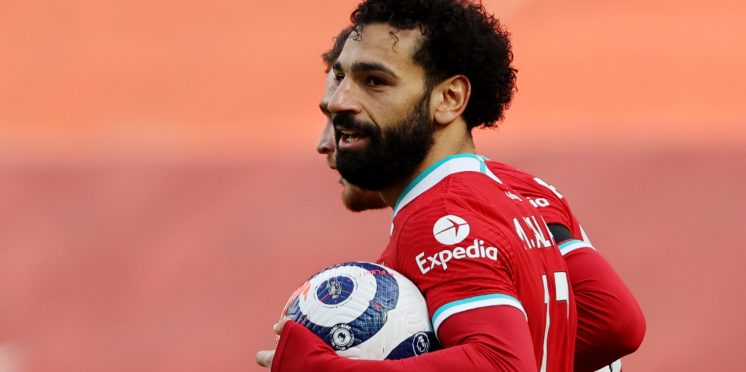 PSG target Mohamed Salah as Kylian Mbappe replacement according to French news outlet
According to French news outlet Le Parisien, PSG have targeted Liverpool Mo Salah as a potential signing.
This of course would rest on the shoulders of star forward Kylian Mbappe, with the French club viewing Salah as a replacement.
Salah has impressed since joining the Reds, with him breaking a number of goalscoring records.
This is includes two golden boots awards in the Premier League in two out of three seasons in the Premier League.
Anfield Watch cited the news on Twitter, with the French club viewing Salah as the perfect replacement…
Mbappe has been linked with a move away from PSG for some time now.
Liverpool have been one of the clubs interested in the Frenchman and PSG's interest in Salah could stir an interesting story.
With finances hard to come by for most clubs after the past year, swap deals will likely be more prominent.
Meaning, a deal for Salah at PSG and a deal away for Mbappe could see both players go either way.
This is of course if Liverpool are interested and can afford the wages of Mbappe who is valued at £144million.
It would be a shame to see Salah leave given all that he has done for the club.
123 goals in 198 games is no small feet, and losing that would be a huge loss to any team.
However, if the Reds were to receive Mbappe as part of a swap deal for Salah and likely some extra funds, you can't complain.
Mbappe is as good a replacement as any – and there aren't many better youngsters out there available.
---