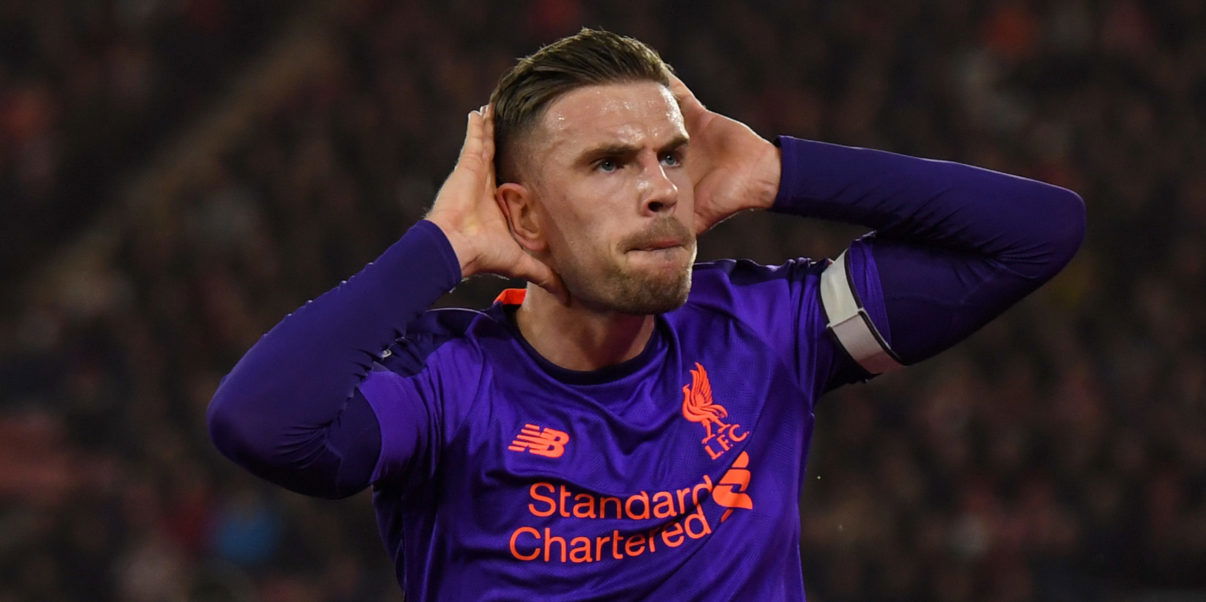 Tactical analysis of Jordan Henderson's Mega Mix celebration at St. Mary's
Jordan Henderson's celebration after scoring Liverpool's third goal against Southampton was absolutely brilliant and as such, it is the latest topic of my Tactical Analysis series.
You know when you go to a party and the DJ always plays some kind of Mega Mix?
Like, sometimes it's an ABBA one, sometimes you get the Grease one or, if you're lucky, the DJ might drop the Michael Jackson collection.
The reasoning behind playing those Mega Mixes is that there are too many good songs to choose just one from, but time is a factor so you can't play them all, hence you get the mix out.
Well, Henderson, after scoring the goal that sealed all three points on the South Coast whipped out the quintessential Mega Mix celebration.
It was like he'd planned to do each different one in previous games but because he never scores, he's never had a chance to use them so he decided to get his money's worth and unleash them all at the same time.
I've broken down each component of the celebration in this Tactical Analysis.
---
The Double Ear Cup
Having put the ball past Angus Gunn, Hendo headed towards the Liverpool supporters, who were going absolutely bananas. He wanted to take it all in, so he didn't just cup one ear, oh no, he got the double out for twice the sound amplification.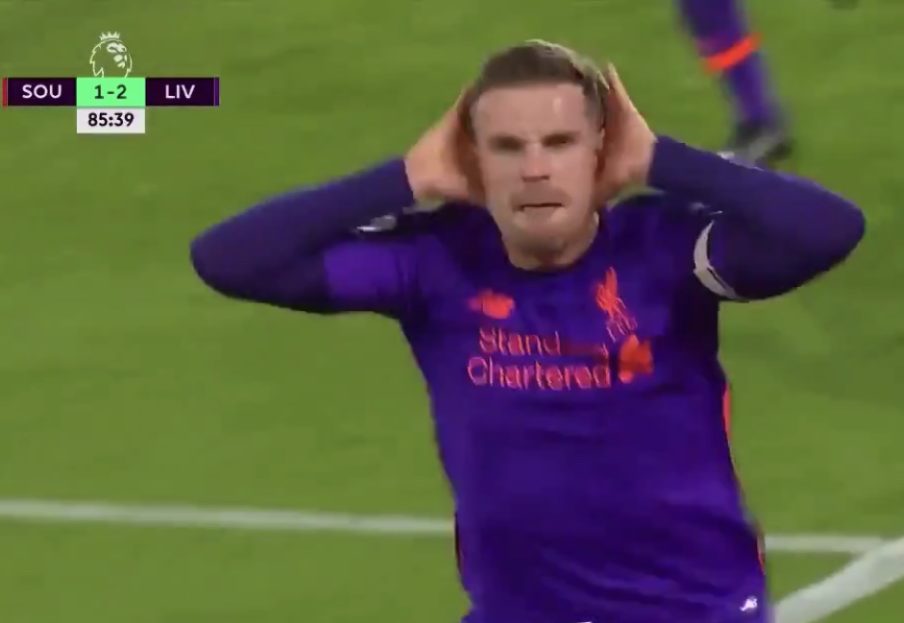 The Slide
Knee slides are sound.
Full Jurgen Klinsmann dives are decent too but Hendo went for the 'kid at a water park" slide as he took a running jump onto his arse/back and went for a ride, looking extremely nervous and regretful the second he did it.
The Big Wind Up Fist Punch
Some people would just punch the air after scoring but the captain wanted more than that, so he gave his wind up the absolute business before throwing an imaginary uppercut that Mike Tyson would have been proud of.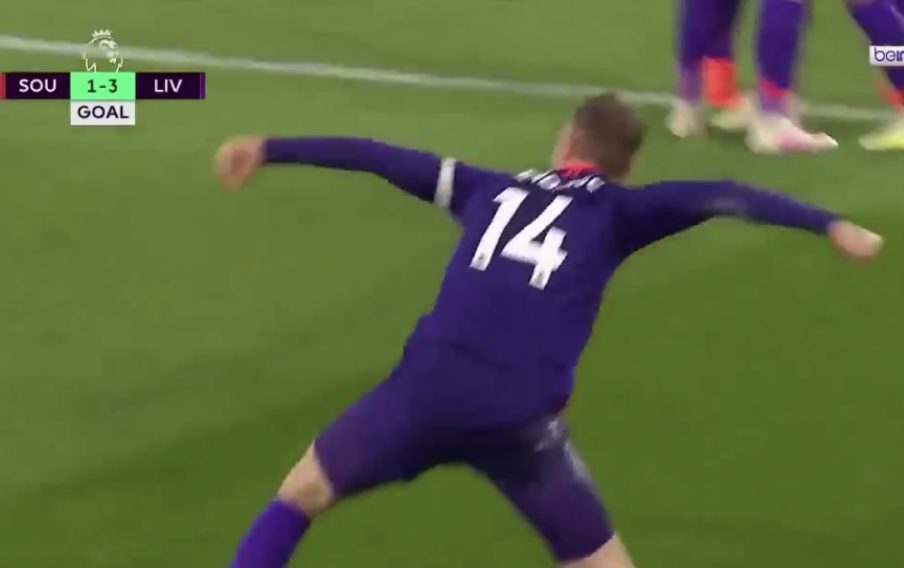 The End Bit of the Celebration that Cristiano Ronaldo Does
You know when Cristiano Ronaldo lands after doing that jumpy/spinny thing that he likes to do, often shirtless? Well, Hendo did the last bit of that. No need to jump and spin like a lemon though.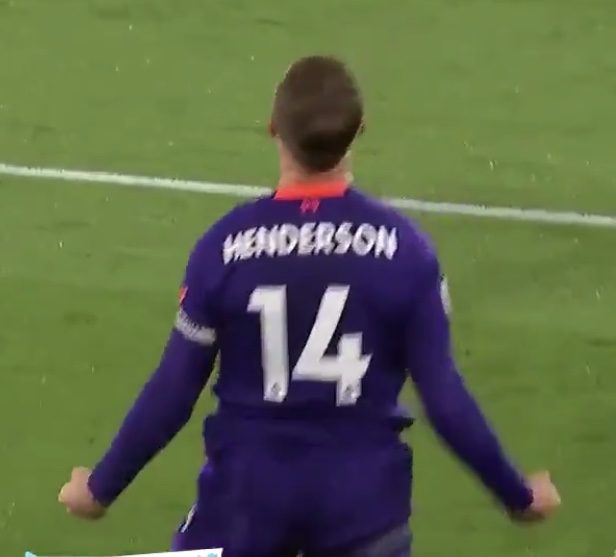 Nearly Getting Kicked in the Face
Not necessarily part of the celebration but still, Hendo nearly took a boot in the face from Roberto Firmino who seemingly decided the best way to celebrate his captain's goal was to try and boot his teeth down his throat.
I can't even begin to analyse what goes on in Firmino's head. I imagine it's like something from a Tim Burton animated movie in there. Jonny Depp is deffo knocking around in there somewhere.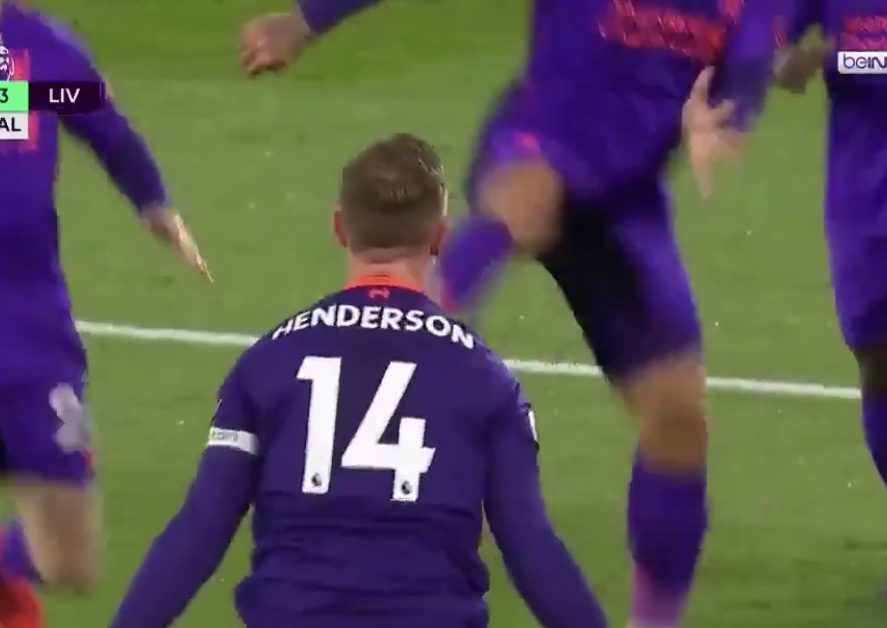 No Look Hug
Firmino is the King of the No Look goal, but he was the recipient of a No Look hug from the skipper who was keen to keep an eye on the supporters, taking in the adulation whilst paying respect to his Alice in Wonderland-loving teammate.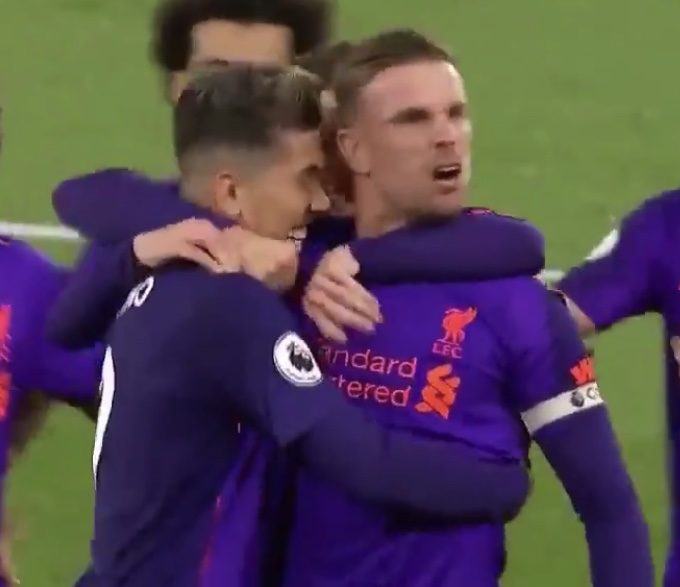 Nearly Necking James Milner
Milner comes in for a hug and Hendo, obviously blinded by Jim's strong chin and sparkling personality, looks like he goes in for a neck but both decided that it wasn't for the best. Shame.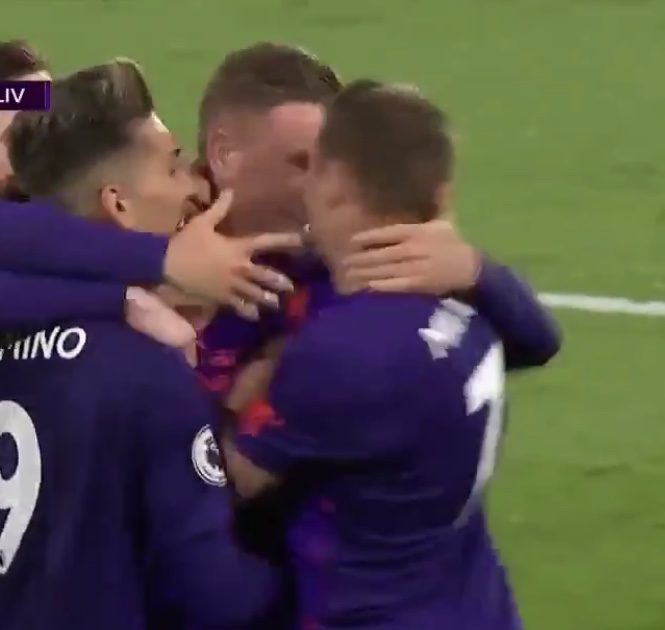 Liverpool won the game are top of the league with five games left to play. , Henderson's boss.
Up the Reds.
---