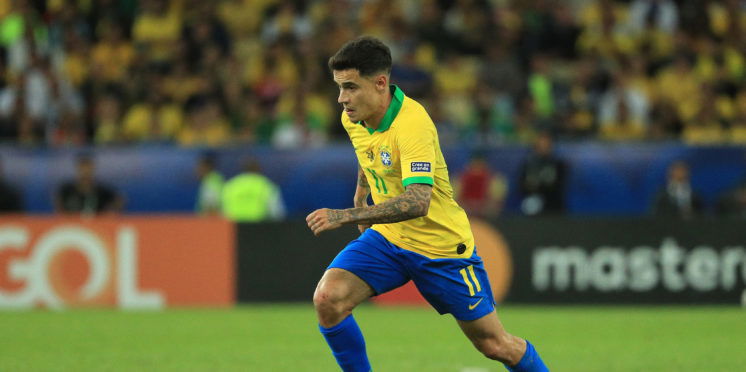 Philippe Coutinho's agent responds to Liverpool return rumours
Kia Joorabchian, the agent of Philippe Coutinho, has revealed that his client has no desire to leave Barcelona this summer, despite the rumours linking him with a move away. However, Joorabchian did confirm that if his client did return to the Premier League, the only club he would join would be Liverpool.
The Brazilian star left Liverpool in January 2018 for a deal worth in excess of £140m and whilst Barcelona have enjoyed plenty of success, Coutinho's time there hasn't been the greatest.
The Barca fans haven't really taken to Coutinho and with the Catalan club being linked with a move for Neymar, having already signed Antoine Griezmann, there have been rumours suggesting that the 27-year-old could move on. However, Joorabchian, speaking to TalkSport, dismissed those claims.
Recent reports had suggested that Liverpool were working on a deal to sign Coutinho on a two-year loan deal, with the Reds then having the option to pay £88million to sign the Brazilian. When asked about those claims, Joorabchian said:
I don't know about those stories. [Barcelona president Josep Maria] Bartomeu was very clear with me, saying he doesn't want the player to leave and he has a future there. They made a tremendous effort to bring him over, he is Barcelona's most expensive signing in history and the second or third most expensive signing in the world. He had an amazing Copa America, he was rated in the team of the Copa America, he won the Copa America with Brazil and he's won three trophies since he's been at Barcelona in the last two years – so he's had a great time there. As things happen in football, sometimes players feel a bit uncomfortable about somewhere, sometimes it's the clubs that just don't quite fit. If that happens obviously we'll decide what's best for Philippe, but at the moment we're being told that's not happening, it's fine.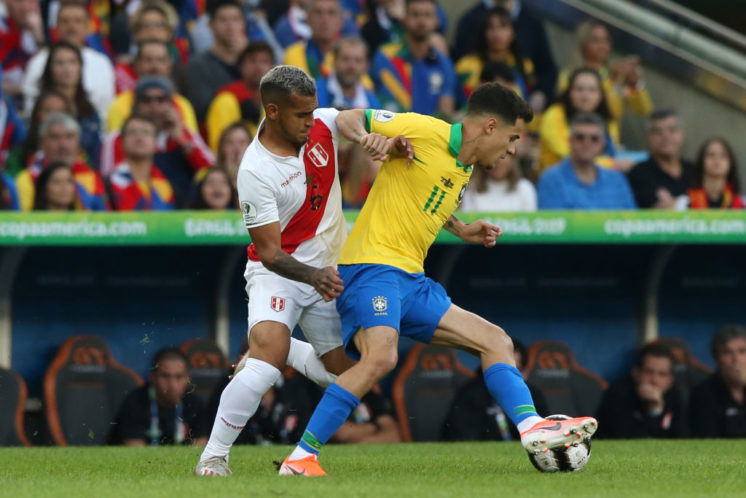 Manchester United have been linked with a move for Coutinho but the agent revealed that his client would not join another English club, other than the Reds.
Manchester United is a great club, I have players there and I have all the respect for them, but as far as Philippe goes it would be an extremely difficult, to a near-impossible, move. It would be very difficult for Philippe to play for any of Liverpool's rivals because he has such a great affinity towards Liverpool. His time there was fantastic. Yes, but like all big players at some point, you want to experience a different thing in your career because your career is very short, but [his Anfield exit] has no reflection on the fact his heart and affinity is very much with Liverpool. I know he was cheering every time they had the chance. Lucas Leiva is the same way. A lot of these guys who leave Liverpool remain Liverpool fans because of the fans and the passion they have so it would be hard for him to go to a rival. Every time we've spoken about it we've had that same conversation, he would find it hard to play for another club in the Premier League. The thing is, Liverpool have built a tremendous squad, the manager has a great balance there and it's probably one of the run football clubs in the country. So with the build up they've done and the squad they have, [signing Coutinho] would really have to be something they would have to decide whether or not they feel there is now a current gap in the squad for someone life Philippe. I think it's going to be a very difficult deal, but most of the big ones are always very, very difficult. Obviously, if he were to move back [to the Premier League], it would have to be Liverpool, but at the moment I think it would be difficult and it would be up to them.
Should Liverpool look to re-sign Philippe Coutinho?
Yes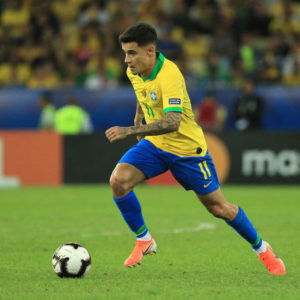 No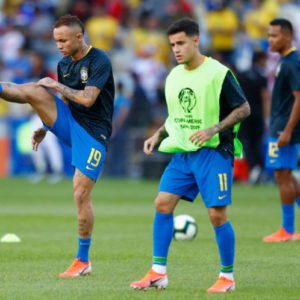 ---