Pickford intended to hurt Van Dijk, claims pundit
Former Arsenal star Perry Groves believes Jordan Pickford intended to hurt Virgil van Dijk during the recent Merseyside derby.
Liverpool's key man has likely seen his season ended after suffering cruciate ligament damage, following a reckless tackle from Pickford on October 17th.
It was a hugely controversial moment that has made the headlines ever since, and it still isn't completely going away.
Only Pickford will know if the intention was to hurt Van Dijk or not, but Groves is in no doubt over what the Everton goalkeeper's motives were.
Speaking to talkSPORT, he outlined why he thinks the England international inflicted the injury on purpose:
I don't agree with what Ancelotti said, that it was a legitimate attempt to play the ball. It wasn't.
If you look at Virgil van Dijk, players know whether you've had a legitimate attempt to play the ball or you've gone for the player first.
That's why Van Dijk brushed Pickford away, we saw that, he brushed him away and went, 'no, get out of it', because you know yourself.
And if you're going for the player, then the consequences are that you're going to injure the player.
I think Pickford went for the player first and then the ball was in the periphery. He's come out feet first, he's lost sight of the ball, he's panicked and thought, 'I'm going to go for the player first and if the ball is in the vicinity, it's a bonus'.
It's the same with Richarlison on Thiago – he wasn't going for the ball, he was going for the man.
Read Liverpool Verdict
It is a bold claim from Groves, in truth, but one that does have certain merits to it, especially as he admitted to once deliberately hurting Chelsea's Graham Roberts in a game.
That being said, I still believe the vast majority of footballers don't want to hurt opponents when they inflict injuries.
My view is that Pickford was horribly reckless – it is a travesty that he wasn't sent-off – but that he wasn't going into the challenge hoping to end Van Dijk's campaign.
It was the tackle of an out-of-form goalkeeper who is a danger to himself, opponents and his own team at the moment.
As mentioned, though, the only person who will ever fully know the truth is Pickford himself.
Will Liverpool win the title without Van Dijk?
Yes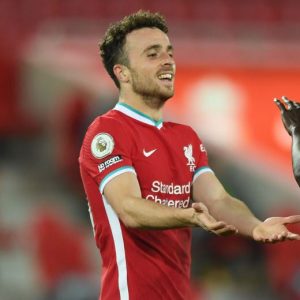 No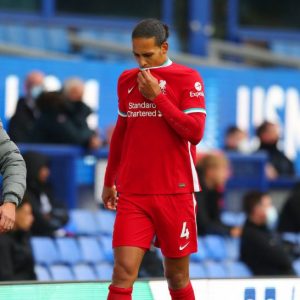 ---